Which Birmingham Sprinkler Companies Near Me Integrate Smart Irrigation Technology with Older Systems?
Request your free sprinkler inspection today!
Are all sprinkler companies the same? Absolutely not. While some Birmingham sprinkler companies continue to implement the same old repair routine that might leave you wondering if your system is genuinely operating the way it should, other sprinkler companies repair and upgrade sprinkler systems using smarter components.
Imagine relying on the phone you used twenty years ago, or an old, gas-guzzling car? Decades ago, that was all we knew, but now technology has brought us into a new age, and the same holds true for sprinkler systems.
Maybe you moved into a new home and inherited an old sprinkler system. Perhaps your sprinkler installation occurred so long ago that it's hard to pin down the date.  In either case, your antiquated sprinkler system is probably wasting water, and it's time for an upgrade.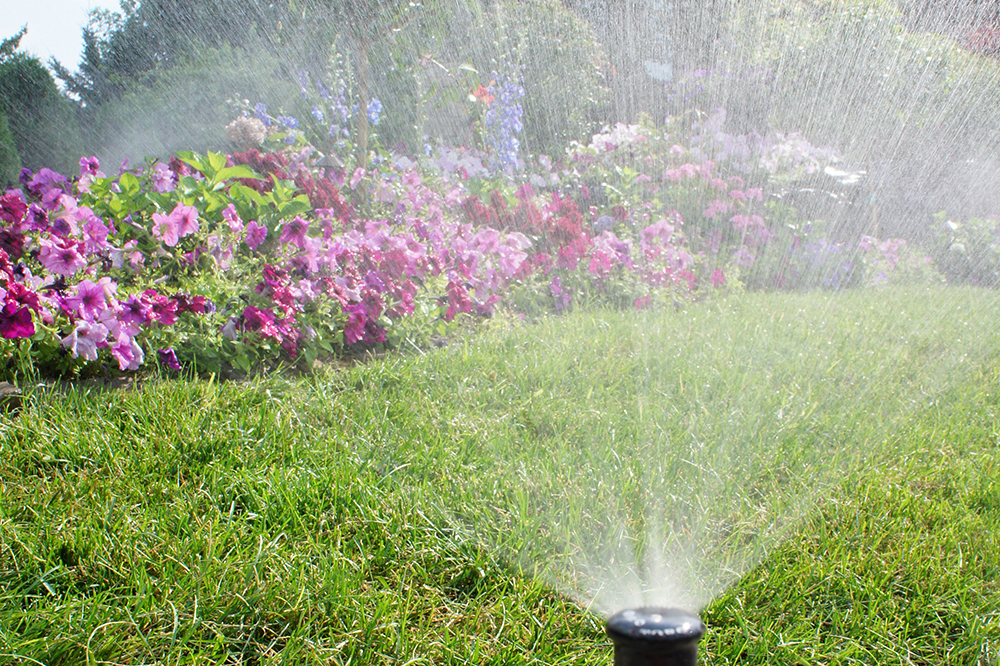 Professional Birmingham Sprinkler Companies Near Me That Use Water-Saving Technology
Conserva Irrigation of South Birmingham is a professional sprinkler company that repairs and upgrades existing irrigation systems using smart irrigation technology. By fixing existing repairs and upgrading old systems with smart controllers and other key components, we are able to help you maintain a healthy and beautiful landscape without wasting water.
The average sprinkler system is the most significant source of water usage in your home, using 2,500 gallons each day, half of which is wasted due to unattended repairs and inefficiency. At Conserva Irrigation, we offer free sprinkler system inspections to evaluate your system above and below the surface, pinpointing the necessary repairs, outdated components, and poor programming that are contributing to your system's inefficiency and driving up your water bill.
Through our exclusive partnership with Toro®, the world leader in innovative irrigation, we offer smart sprinkler components that conserve more water than any other sprinkler technology on the market today.  When working with clients to repair and upgrade their existing sprinkler systems, they typically see a reduction in water usage from 40%-60%. 
Our key smart irrigation components include:
EVOLUTION® Controller: The EVOLUTION® Controller in the brain behind your irrigation system. With access to 40 years of historical weather data for your exact location, this smart controller can predict the water distribution levels throughout your landscape each day. When programming your smart controller, we consider the various elements throughout your landscape, including slope, plant material, soil, sun exposure, and shade. 
ET Weather Sensor: The smart controller communicates with the ET Weather Sensor, which gauges real-time weather data for rain, impending rain, freezing temperatures, and snow. Working together, components distribute a precise amount of water to different areas of your landscape at optimal times of the day. Overnight, the new data is stored, and your watering schedule is updated.
Toro® Soil Sensors: Toro® Soil Sensors further customize water distribution by detecting water saturation and moisture levels in the soil, which can vary throughout your landscape.
The integration of these three key components gives your landscape exactly what it needs to thrive without wasting water. By allowing Conserva to upgrade your existing system for efficiency, you can help protect one of nature's most valuable resources and save money on your water bill in the process.
If you'd like to find out more how smart irrigation repairs and upgrades can help you conserve water and save you money, call Conserva today or complete our online contact form to schedule a free sprinkler system inspection. We look forward to helping you!
Posted By
Conserva Irrigation
Categories: