What Are the Best Birmingham Sprinkler Companies Near Me for Repairs?
Deciding on a sprinkler company to take care of your irrigation repairs and maintenance isn't always an easy task. You know you want to work with a professional irrigation company, but with a number of options in the area, you aren't sure who to choose. To get you started, we've compiled a list of questions for you to consider when choosing a sprinkler company.
These include:
Does the sprinkler company hire qualified staff and have the proper licensing, insurance, and certifications?
Your sprinkler system is an investment, and you don't want just anyone making your repairs.Since a sprinkler problem can often look like one thing and be something else altogether, it takes an experienced irrigation professional to get to the root of the problem. Make sure to hire a professional company that is licensed and insured with experienced, certified irrigation technicians who are experts in their field.
Are sprinkler systems their specialty or just a sideline business?
How do you know if a company specializes in irrigation? If they offer a suite of services, such as outdoor lighting and landscaping, sprinklers are likely a sideline business. To avoid headaches and unnecessary expenses, hire a company that specializes in sprinkler repairs.
 
Do they service all sprinkler systems?
When choosing a sprinkler company, verify that the technicians can service your system. If you get the sense that they aren't able to handle your specifications, it's best to move on and find someone who does.
 
Do they manage water responsibly?
Since the average sprinkler system is the most significant source of water usage in a home (2,500 gallons a day), it's important that it runs at peak efficiency. When a sprinkler company helps you conserve water used for irrigation, they're doing what's right for the environment and helping you save money on your water bill in the process.
 
What is their repair process?
To properly diagnose a repair, it's necessary to evaluate your entire system to get to the source of the problem. Sometimes sprinkler problems are obvious, but often repairs go undetected below the surface. Left undetected, these repairs can cause extensive damage to your system, costing you hundreds, even thousands, of dollars in the future. Without a complete system inspection, you're setting yourself up for an expensive mistake.
Looking for Birmingham Sprinkler Companies Near Your Location? Find Out about the Conserva Irrigation Difference
Conserva Irrigation of South Birmingham is a professional, full-service sprinkler company that is locally-owned, nationally-backed, licensed, and insured. Sprinkler systems are all we do, and our certified technicians have the experience and expertise to make an accurate diagnose the first time and fix your repair to the highest quality standard.
We service all sprinkler systems and offer complete system inspections at the time of repair at no additional cost to you. By examining every sprinkler head in every zone, checking for leaks and line breaks, and evaluating all system components for proper programming and functioning, we get to the root of your irrigation problem. Since our trucks are fully-stocked with top-of-the-line products from Toro®, we can almost always take care of your repair on our first visit.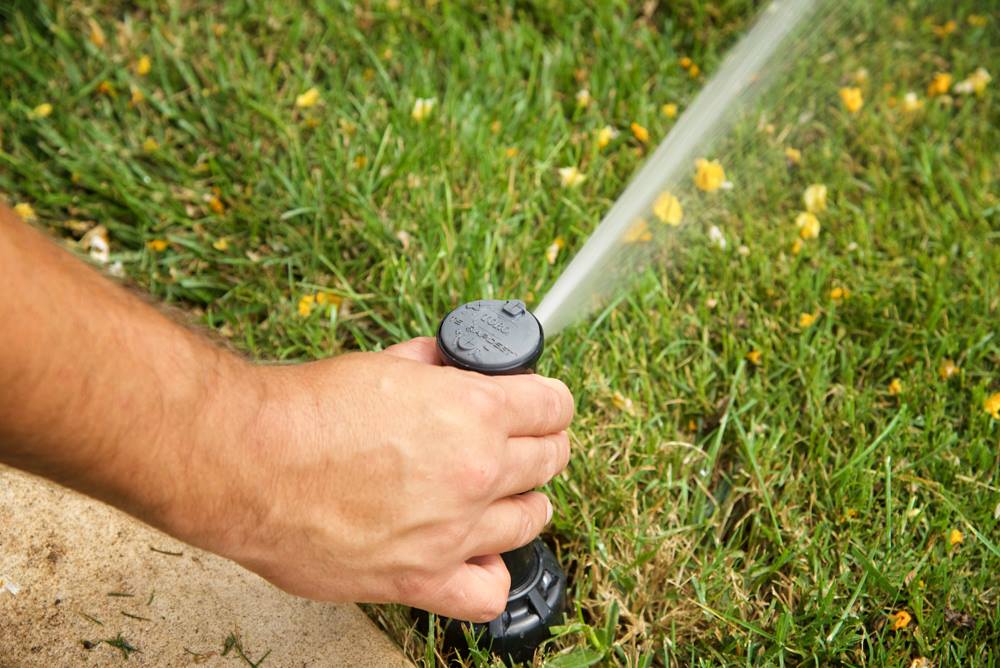 When we come out for a visit, our goal is to help you maintain a healthy and beautiful landscape without wasting water.By using the latest in innovative irrigation technology from Toro®, we are able to deliver a precise amount of water to the zones in your landscape at optimal times of the day. When working with clients to increase efficiency, they report a decrease in water usage from 40%-60%. By saving water used for irrigation, we're doing what's best for the environment and helping you save money on your water bill in the process.
If you're looking for high-quality Birmingham sprinkler companies near your location, call Conserva today to talk to our irrigation professionals or schedule an appointment.We look forward to helping you with any or all of your sprinkler system needs.
Posted By
Conserva Irrigation
Categories: