Environmentally Responsible Irrigation Repairs & Upgrades in Birmingham
You are an environmentally conscious person who wants to do what's right for the planet, and you also rely heavily on your irrigation system to maintain a healthy lawn and garden. While you understand the many environmental benefits to promoting a healthy landscape, you wonder if it's necessary to use so much water.
At Conserva Irrigation of Birmingham, we offer professional, high-quality irrigation services that focus on responsible water management. Through our exclusive partnership with Toro®, we have developed the most efficient sprinkler systems on the market today, helping clients do what's right for the planet and save money in the process.
Award-Winning Irrigation Services in Birmingham
Conserva is partnered with the Wyland Association, a foundation that promotes environmental awareness and is committed to the preservation and protection of waterways, oceans, and marine life all over the world. Founded on the concept of conserving water used for irrigation and environmental responsibility, Conserva aligns perfectly the Wyland Association's vision to preserve one of nature's most valuable resources.
In 2018, Conserva received the Irrigation Association's Vanguard Award for product innovation. By using smart irrigation technology to overhaul and maintain irrigation systems at more than 320 Target retail locations throughout the US, Conserva saved 36 million gallons of water.
We are also proud of our exclusive partnership with Toro®, the world leader in innovative irrigation products. Toro® received the EPA WaterSense Excellence Award from the U.S. Environmental Protection Agency in 2016 due to their continuous efforts in conserving water used for irrigation. We are so committed to Toro® that we only use their products during repairs, upgrades, and installations.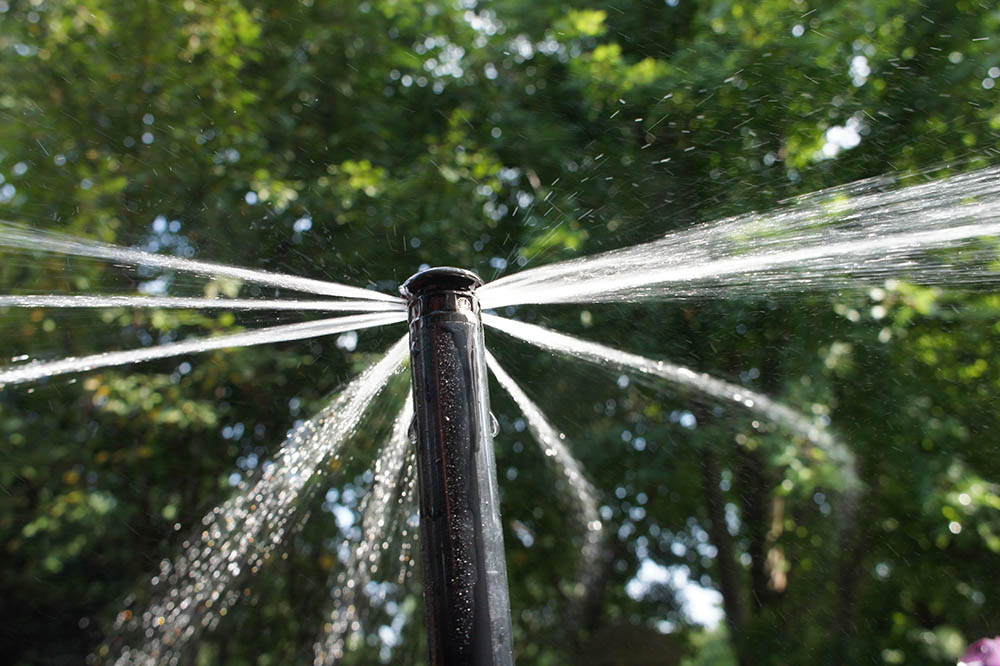 High-Quality Irrigation Repairs in Birmingham: Good for the Environment & Good for Your Wallet
Whenever Conserva Irrigation of South Birmingham comes out for a repair visit, we always have water conservation in mind. While the average irrigation system uses approximately 2,500 gallons of water each day, we know that half of that water is wasted due to poor programming and inefficiency.
As part of our repair process, we offer free system inspections to fully evaluate your system so that we can accurately diagnose your repair and look for opportunities to increase efficiency. We examine every sprinkler head in every zone, check for line breaks and leaks, and assess each system component for proper functioning and programming. Upon completion, we make you aware of any necessary repairs and upgrades for efficiency to get your system operating at peak performance, and since our truck is fully-stocked with premium products from Toro®, we can almost always make your repair or upgrade on our first visit.
At Conserva, our goal is to help you maintain and healthy and beautiful landscape without wasting water. Through the use of smart irrigation technology, our system components deliver the precise amount of water at optimal times of the day for your landscape to thrive. When working to repair and upgrade systems for efficiency, our clients report a decrease in water usage from 40%-60%. By saving water used for irrigation, they're doing what's right for the environment and saving money on their water bill in the process.
If you're interested in environmentally-responsible irrigation repairs and upgrades in Birmingham, call our irrigation professionals or complete our online contact form to schedule an appointment. We look forward to helping you conserve water and save money!
Posted By
Conserva Irrigation
Categories: