Irrigation Services in Mankato
Sprinkler Installation & Maintenance Services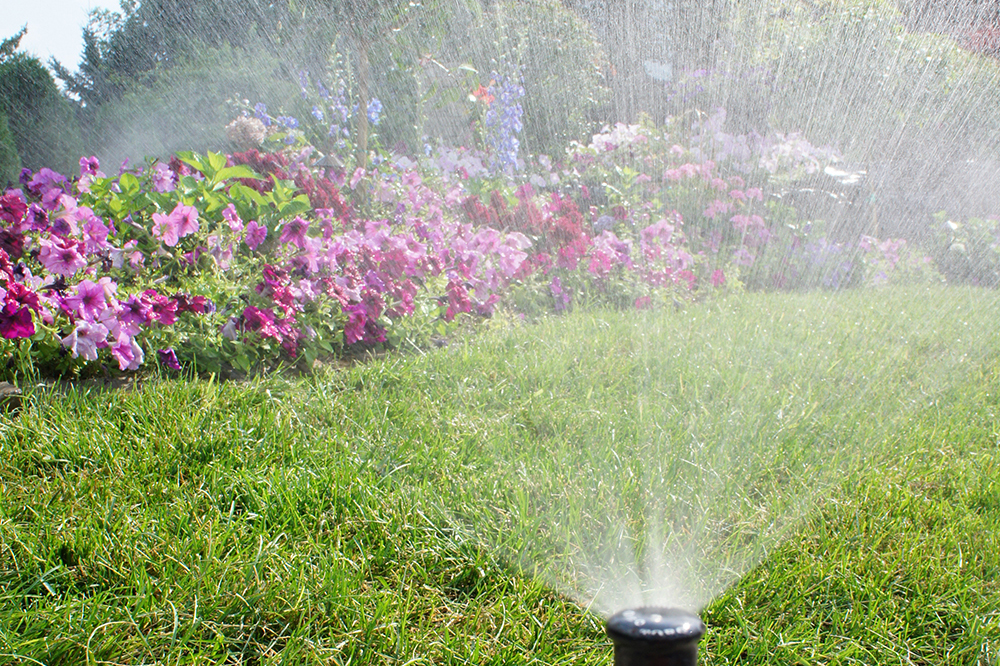 Is your irrigation system letting you down? Dealing with dry patches? Constant leaks? Or gallons of runoff that has you down and your bills up? Time to turn to the team at Conserva Irrigation of Southern Minnesota for help! Our team commits themselves to delivering quality irrigation services. Irrigation systems that keep your lawn healthy all year. From sprinkler system design and installation to maintenance and repairs. You can expect our team to deliver superior results time and time again.
Keep your lawn vibrant and beautiful with our Mankato sprinkler system repair by calling (507) 607-7369 or contact us online!
Turn to our team for a variety of irrigation services, including:
Winterization services
Summerization services
Irrigation repair
Sprinkler head replacement
Drip irrigation services
Backflow testing
Routine inspections
Preventive maintenance
We'll Design & Install Your Next Lawn Irrigation System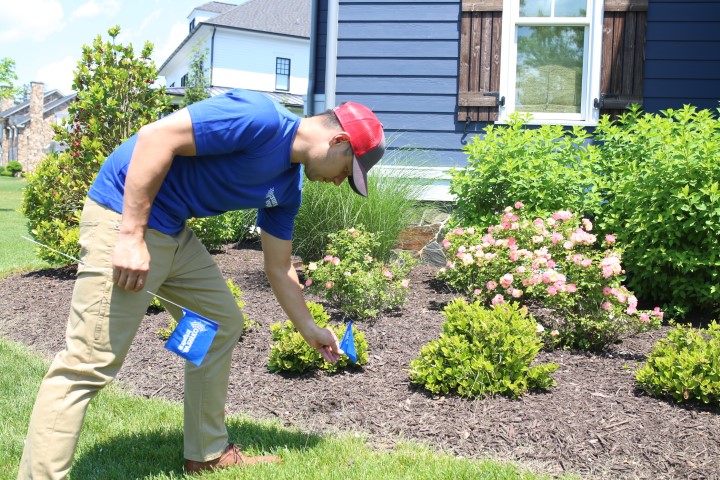 With our installation services, we're able to set up a system with even water distribution for your lawn. We do this by taking the time to understand the goals of your space. As well as the unique characteristics of your lawn. This can include recording such things as the slope of your lawn, amount of sun exposure it receives. And even the type of landscape you have planted.
We rely on our advanced processes and the latest irrigation technology. This way we are able to design a system that delivers the exact amount of water your lawn needs, and never a drop more. This grants you the peace of mind that your lawn will look great around the clock. Even with the system conserving water and reducing your irrigation system costs.
Advanced Water Management Solutions
At Conserva Irrigation of Southern Minnesota, we believe in leveraging the latest in irrigation technology to deliver superior water management solutions. Our aim is to ensure your lawn stays lush and green while promoting responsible water usage and saving you money in the long run. Our tech-savvy solutions are custom designed to meet the unique needs of your property, ensuring precise watering that eliminates waste and promotes healthy growth.
Our water management solutions include:
Smart Controllers: Adopt smart controllers that adjust the irrigation schedule based on local weather forecasts, ensuring adequate watering while avoiding over-watering during rainy days.
Flow Sensors and Monitors: Implement flow sensors to monitor water usage in real-time, quickly identifying and alerting you to any leaks or irregularities in the system.
Water-Efficient Sprinklers: Upgrade to water-efficient sprinklers that ensure uniform water distribution, minimizing runoff and evaporation loss.
Drip Irrigation Systems: Consider the precise watering solutions offered by drip irrigation systems, delivering water directly to the root zones of plants, thus saving water and promoting healthier plants.
Rainwater Harvesting: Harness the power of rainwater by installing a rainwater harvesting system, reducing your dependence on municipal water supply and lowering your water bills.
Scheduled System Audits: Regular system audits to assess the efficiency of your irrigation setup, identifying potential areas of improvement to ensure optimal performance and water conservation.
Take the first step towards advanced water management by reaching out to us at (507) 607-7369 or contact us online for a comprehensive assessment of your irrigation needs in Mankato.
What Makes Our Irrigation Company Different?
Locals continue to choose our team over other Mankato sprinkler companies. This is due to our team of experienced irrigation experts. And our mission to help the earth conserve its most precious resource – water!
Ready to get started? Give our team a call at (507) 607-7369 to request a sprinkler inspection.
Frequently Asked Questions
What are some common irrigation problems?
Some common irrigation problems include broken or leaking pipes, clogged sprinkler heads, malfunctioning valves, and electrical issues. These problems can lead to uneven watering, dry or flooded areas, and high water bills.
Can I fix irrigation problems myself?
While some minor irrigation problems can be fixed by homeowners, such as adjusting the water flow, more complex problems should be handled by a professional. Attempting to fix complex irrigation problems without the proper knowledge or tools can lead to further damage or even injury.
How much does irrigation repair cost?
The cost of irrigation repair depends on the type and extent of the problem, as well as the cost of labor and materials in your area. Minor repairs may cost a few hundred dollars, while more extensive repairs can cost several thousand dollars.
How often should I have my irrigation system inspected and maintained?
It is recommended to have your irrigation system inspected and maintained at least once a year, preferably before the start of the watering season. Regular maintenance can help to identify and fix problems before they become more serious, and can extend the life of your irrigation system.