The Best Kingwood Irrigation Company for Your Home or Businesses Sprinkler System Maintenance and Repairs is Conserva Irrigation of North Houston
Have you been searching for a professional irrigation repair and maintenance company in Kingwood, Texas? Well, you've come to the right place! You can rely on Conserva Irrigation of North Houston to serve all your sprinkler system needs. We are Your Sprinkler System Caretaker™ and are ready to serve you from spring landscape additions, through the heat of summer and all the way through the unpredictable winter.
We Service All Sprinkler Systems
At Conserva, we don't care who installed it or when we serve all sprinkler systems. Starting with our FREE Inspection, we'll assess your sprinklers to find needed repairs as well as opportunities for improving efficiency.
Use less water. Spend less money. Maintain a healthy lawn and landscape.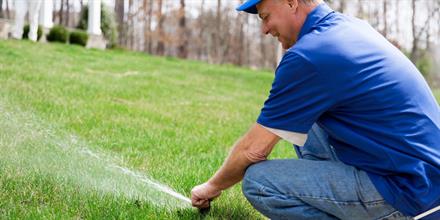 None of those things are mutually exclusive when you have the smartest irrigation system on the market. When we repair or upgrade your system, we use the most innovative irrigation parts available. Together with the smartest controllers and sensors, you won't use even a drop more H2O than necessary for a healthy lawn.
Kingwood Sprinkler System Repairs
Our team is ready to repair urgent issues with your sprinkler system. Our truck is fully stocked with the most common parts. Our team will show up on time and is putting the PRO in professional when they serve you! But don't wait. A single leaking head can waste hundreds of gallons of water every time your system runs.
Kingwood Sprinkler Maintenance
While we certainly enjoy a mild climate here in Kingwood, sprinkler systems are complex systems that require regular maintenance. We advise you to have your system serviced at a minimum of two times per year. At spring start-up, it is important to ensure no over-winter damage occurred and that all settings are optimized – to avoid water waste. In the fall, it is vital to winterize your system or at minimum let us drain your backflow when we shut down your system. A blown backflow device can cost you $300 to replace. All it takes is one good freeze. Don't risk it! Let us drain it.

Claim your FREE irrigation system inspection today by giving us a call! We are pleased to serve Kingwood and all of
Posted By
Conserva Irrigation of North Houston
Categories: