Your Best Choice for Texas Plants that Will Love that Soggy Corner in the Back
We spend most of our time telling you how to use less water and how to choose the right plants and landscape features so you need less water for irrigation. But, we'd be remiss not to address the fact that some properties have low spots or areas with poor drainage.
If you have an area like this in your lawn, you know how hard it can be to keep the grass alive in those ultra-wet conditions. And if it is an area where flowers and shrubbery should be, you've probably spent hundreds, planting your favorite things only to have them drown or die from root rot.
If you have a low or always-wet area on your Woodlands or Spring property, try these plants to help keep the area looking as beautiful as the rest of your landscape.
Trees
Possumhaw holly
Montezuma pond cypress
Swamp chestnut oak
River birch
Drummond red maple
Shrubs
Buttonbush
Virginia sweet spire
Southern wax myrtle
Cannas
Perennials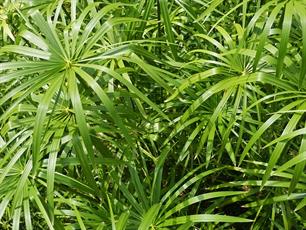 Spider lily
Obedient plant
Miniature cattail
Taro
Papyrus
Inland sea oats
Louisiana irises
And if you'd like a ground cover, consider creeping jenny, it will also creep over rocks which is perfect if you've installed a dry creek bed.
If your irrigation system is causing some of the water issues in your yard, give us a call today for a free sprinkler system inspection. We can adjust your controller settings and adjust zones if you have an area getting too much water.
Posted By
Conserva Irrigation of North Houston
Categories: