Three Landscaping Design Decisions You Can Make to Conserve Water from Irrigation
Water Conserving Landscape Design
During times of drought, it is important to try and minimize as much water usage as possible. Landscaping irrigation uses a large quantity of water in most cases, making it hard to manage both conservation and a beautiful lawn. We know that it is difficult to cut back on water while maintaining your landscaping dreams, but here are some great landscaping design tips to bring you the beautiful lawn you deserve all while saving water.
Drought Tolerant Landscaping Ideas from North Houston's Conserva Irrigation
1. Choosing the Right Kind of Grass
Irrigating your grass can use a significant amount of water, but there are ways to have a lush yard and lower water usage. One of the best steps in the direction of conservation is all in the species of grass you plant in your yard. Some species of grass can thrive off of far less water than other species of grass, so choosing to plant a type of grass that requires less irrigation will save water. Hybrid Bermuda Grass can survive off the least amount of water, but some other great options are Kentucky Bluegrass, Zoysia Grass, and Common Bermuda Grass.
2. Incorporate Succulents Into Your Landscape
Succulents are an excellent choice for your garden and landscaping if you are trying to conserve water usage. Succulents require very little water and look good, making them a must for landscapers trying to create an environment to minimize water usage. There are some succulents, such as sedum, that can even be used in the place of grass. However, they are not very resistant to foot traffic so pavers are a necessity to make paths through your landscape if you decide to use sedum as a ground cover.
3. Plant Ornamental Grasses, Perennials, and Mosses
Other options for making your garden water conservative are ornamental grasses, perennial flowers, and mosses. All of these plants need very little water and look fantastic, livening up any garden space. Fountain Grass, Blue Fescue, and Blue Oatgrass are all good examples of some ornamental grasses for landscaping. Perennial flowers tend to use less water than annuals, some examples of perennials being salvia, yarrow, and lavender. Implementing moss into your gardens adds a nice touch to the look of your landscape. Moss needs very little water but it needs shade because it can dry out and turn brown if it is too exposed to sunlight.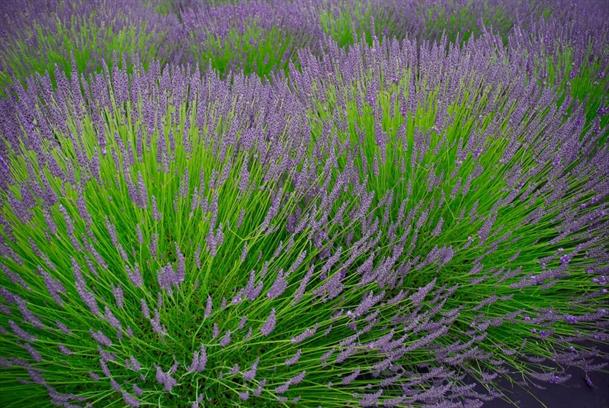 At Conserva Irrigation of North Houston, we specialize in highly efficient irrigation systems, making sure that you use the least amount of water possible while still making your property beautiful. In addition to good landscape design choices, it is imperative your sprinkler system is regularly maintained and running at peak efficiency. If you are not sure if your sprinkler system is using too much water, sign up for our free sprinkler inspection today!
Additional Landscaping Sources:
Posted By
Conserva Irrigation
Categories: