Sprinkler System Services in Myrtle Beach, SC
Sprinkler Repairs and Installations Near You
From a lawn lush to keeping your plants healthy, sprinkler systems are an integral part of your lawn. Here at Conserva Irrigation of Myrtle Beach, we take care of every aspect of a sprinkler system. This including repairs, routine services, and scheduled sprinkler system maintenance. If you need a quick fix, our irrigation company comes equipped with all the tools to solve the problem. Looking for a major upgrade or sprinkler system repair? We'll provide you with an inspection and estimate before moving forward.
Request dependable sprinkler repair or installation in Myrtle Beach by calling (843) 350-8866 or contacting us online today!
Reliable Sprinkler Repair Near You
A broken or inefficient sprinkler system can impact your yard and budget in many ways. A sprinkler head that won't turn on or reach certain areas can leave you with a brown lawn. While an overactive sprinkler can over-water your lawn or cause water damage.
Common sprinkler performance issues:
Leaks
Broken heads
Controller issues
Dry patches
Electrical malfunctions
No matter the problem, our techs in Myrtle Beach can complete any irrigation repairs. They are ready to make your lawn the envy of your neighborhood!
Importance of a Functioning Sprinkler System
A functioning sprinkler system is essential for any property. Sprinkler systems help keep lawns and gardens lush and full of life, providing visual appeal to the exterior of a property.
A broken sprinkler system can cause significant damage to a home or business if not addressed in a timely manner so it is important to reach out to an irrigation expert as soon as you notice an issue!
A malfunctioning system could be wasting large amounts of water, leading to higher water bills and decreased resource efficiency.
Without a reliable sprinkler system, you run the risk of overwatering or underwatering your lawn which could cause significant damage to your garden and landscaping.
In addition, leaving the problem unresolved can lead to costly repairs down the road if the issue becomes worse with time. Taking care of these issues promptly will ensure that all of the water used in your yard is being distributed optimally so you end up using less of it and ultimately saving money in the long run.
Looking for reliable sprinkler repair services near you? Our expert team has got you covered! Contact us online or call (843) 350-8866 to get started.

Sprinkler System Installations
We can take care of all your sprinkler system needs. From brand new sprinkler installations to expansions and replacements. Before suggesting a sprinkler system, we'll first inspect:
Your lawn's topography
Your area's precipitation rate
Your soil
Your home's slope
How much sun and shade your home receives
Once we've determined your unique needs, we'll design and install a sprinkler system that perfectly fits the needs of your Myrtle Beach yard.
Water Conservation is Key!
When it comes to installing sprinkler systems, we take a lot of factors into consideration, including ways we can conserve water. By delivering precisely how much water is needed to each area of your yard, our state-of-the-art irrigation systems use between 40-60% less water than traditional sprinkler systems.
To learn more about our sprinkler repair, installation, and maintenance services near you, call us at (843) 350-8866 or contact us online to get started with a free sprinkler inspection.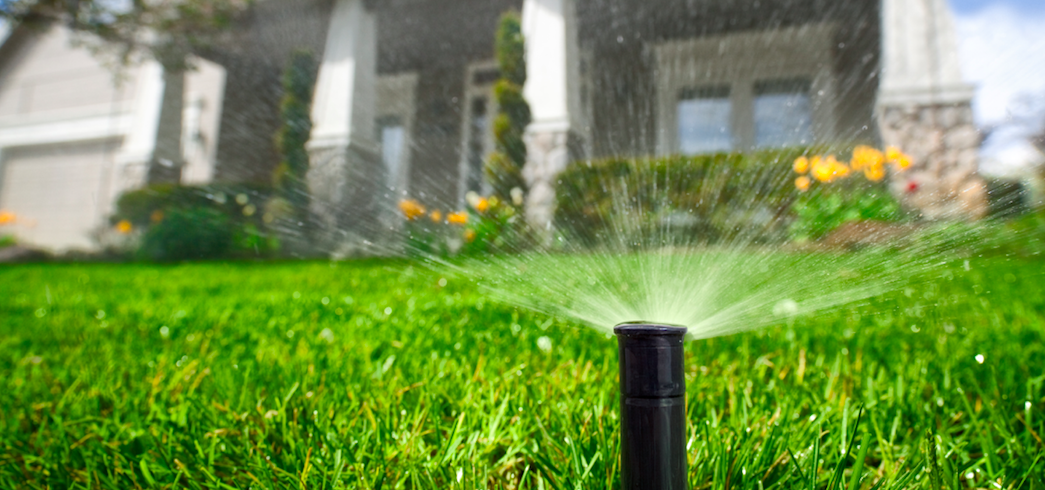 Additional Sprinkler Services
We're also here to provide:
Commercial Property Services: When it comes to your business, the first thing a potential customer sees is your exterior. No matter the size of your business or commercial property, we're here to repair an existing system or install a brand new one.
Unique Sprinkler System Upgrades: Outdated systems can be difficult to maintain and lead to costly problems. When you upgrade to a state-of-the-art system, sensors and other innovative features will give you the yard of your dreams.
Seasonal Sprinkler Services: Want to ensure that your sprinkler system is always working at its peak performance? Scheduling seasonal sprinkler system services will ensure your system is ready for whatever weather lies ahead.
Pump Installation, Repair & Maintenance: Perhaps the most important piece of your entire irrigation system is your pump — if it begins to fail, so will the rest of your sprinkler system. By regularly maintaining pump filters, electronics, and all other mechanical components, we'll prolong your pump's life and keep it in excellent condition.
Backflow Preventer Repair & Replacement: Rest assured that your drinking water will always be safe by scheduling regular backflow preventative maintenance and upgrades from our backflow testing company.
Specialty Sprinkler Services: Interested in a sprinkler or irrigation service you didn't see here? Give us a call and we'll do everything possible to ensure you get the system, gadgets, and pumps you need!
All Myrtle Beach homeowners want a lush, beautifully green lawn, so let us help make that dream a reality! When you partner with Conserva Irrigation, you get all of the water you need and never a drop more.
Frequently Asked Sprinkler Questions
How much is a sprinkler system installation?
A
new sprinkler system installation
varies depending on things like the size of the system you are looking to install. Generally, sprinkler systems start off at $2,500 and go up from there.
Do you have any special offers?
Yes! We offer a free sprinkler inspection when you get a service from us!
How many times a week should you run your sprinklers?
How often your sprinklers run can depend on the ordinances of the location you live, but generally, to help maintain your lawn, 2-3 times a week for 20-30 minutes will help to keep your lawn healthy and green!
Why Choose Conserva Irrigation of Myrtle Beach?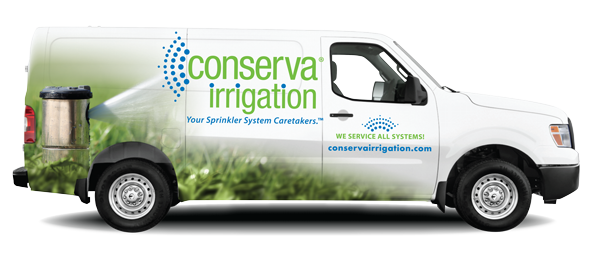 As the first sprinkler and irrigation company to put water conservation first, we are the leaders in saving our Myrtle Beach community time, stress, and money! Additionally, we are more than just our mission to save our most precious natural resource, we believe in putting the customer first and always giving you the best value! That is why we offer free sprinkler inspections, offer value packages, and respect your time. If you're ready to upgrade your current sprinkler system and save on your future water bills, contact the team at Conserva Irrigation of Myrtle Beach!