Greenville Irrigation Repair & Installation
Irrigation Installations & Sprinkler Repair Near You
The right irrigation system can transform your yard into the lush green lawn of your dreams! Many Greenville homes suffer from inefficient irrigation systems. Systems using out-of-date technology that wastes water. Conserva Irrigation of Greenville is the industry leader in irrigation and sprinkler system services that conserve water.
All while saving you money and time! We can help you get the most out of your lawn and garden with our state-of-the-art irrigation services!
Looking to get started with Greenville irrigation repair or installation? Call (864) 835-8755 today or contact us online!
Irrigation Services in Greenville, SC
Every irrigations system gets worn out over time. With some extra attention and repairs, they can become more efficient. If you neglect maintenance and repairs, they could turn in to costly, tedious problems. By contacting Conserva Irrigation of Greenville, you will have access to a knowledgeable technician. And our top-of-the-line equipment help keep your Greenville irrigation system running like new!
Conserva's free inspection will identify issues your lawn irrigation system may have. And our technicians we first diagnose, explain, and work with you to fix any problems we may find. The potential issues might be small enough to fixed on the spot. Or they could need more time to repair. Either way, you can trust that Conserva Irrigation of Greenville will repair any irrigation problems!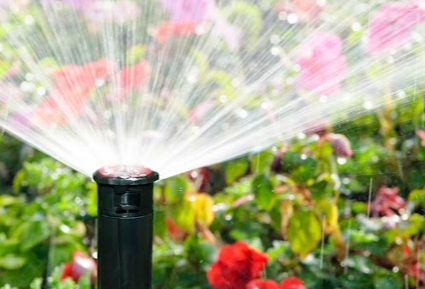 Conserva Lawn Irrigation System Installation Services
If you need your first lawn irrigation system installed or you have an old system you need replaced, we can help. The Conserva Irrigation of Greenville team will help you to find the best solution for your unique property. Our sprinkler system installation services are quick, efficient, and affordable.
Our trusted Greenville technicians can ensure your lawn irrigation system is:
At peak efficiency throughout the year,
Personalized to accommodate the needs of your lawn,
Set to drain properly and minimize water runoff,
Designed to maximize the lifespan of your lawn,
And as sustainable and reliable as possible.
Sometimes the most cost-effective thing you can do instead of expensive repairs, is install a whole new irrigation system in Greenville, our team will help you figure out what is best for both your budget and your lawn, so you can make the most informed decision possible.
Keep your lawn vibrant and gorgeous with expert sprinkler system service in Greenville, SC by calling (864) 835-8755 or contacting us online!
Our Commercial Irrigation Services in Greenville
Conserva Irrigation of Greenville doesn't just provide irrigation services to residential homes, we also proudly work with other local Greenville businesses! Conserva Irrigation of Greenville is experienced in many different property types, so you can be sure your commercial property is going to be well taken care of, as well as helping to bring down your water bill! We understand that you need a beautiful lawn to make sure your business is welcoming, that is why we take care to provide you with the right sprinkler system services to achieve your desired look!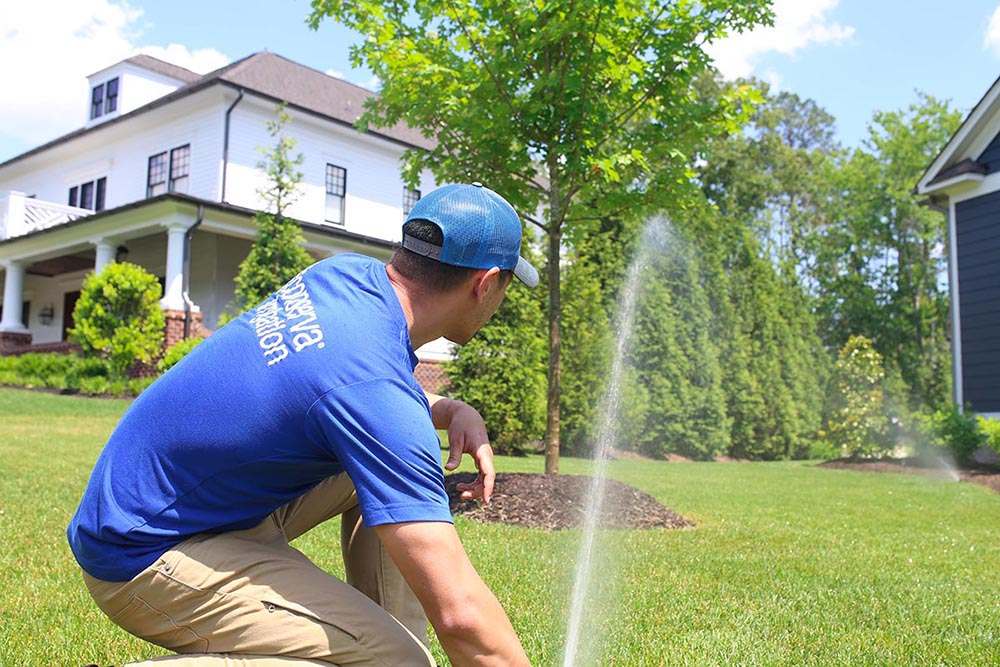 Why choose Conserva Irrigation of Greenville?
Conserva Irrigation of Greenville was founded on the principle that you don't have to sacrifice your lawn and garden to achieve a beautiful yard! Our mission is to help Greenville homes and businesses alike to save money and have attractive properties, all while saving our planet's water resources! How?
Smart Technology that uses the right amount of what and control
Weather sensors, such as rain sensors, to understand when to skip a waters and more
State-of-the-art high-efficiency spray nozzles. The Toro Precision Spray Nozzles water more uniformly and save on average 35% of the water used when compared to traditional nozzles.
Matched Precipitation. All systems are designed with full head-to-head coverage to provide full coverage to match rain as best as possible
No matter what you're looking for, our services are here to ensure your hard-earned money isn't going down the drain thanks to wasted water.
Call (864) 835-8755 or contact us online to learn more about about our sprinkler & irrigation system repair & installation services in Greenville today!