Sprinkler Services in Greenville
Residential & Commercial Sprinkler System Services
Looking to improve the look of your lawn, reduce your water bill, or repair your sprinkler system? You've come to the right place. At Conserva Irrigation, we're dedicated to helping you get the most out of your lawn's sprinkler system. We offer sprinkler repair, regular irrigation maintenance, and sprinkler installation services. Our Greenville sprinkler services make sure your lawn gets the water needed to be lush all year. And never a drop more. We provide homeowners and businesses with sprinkler systems that install our water-saving technology. This technology reduces water runoff and overspray.
Need sprinkler repair in Greenville? Request your sprinkler inspection today – give us a call at (864) 835-8755 or contact us online to get started!
Did you know that there are over 1.5 billion gallons of water wasted every single day? We're the first sprinkler company founded on the want and need to conserve water. We're committed to doing our part to save the planet. And helping you do yours.
We're backed by a national brand with over a decade of experience. Our team can provide your property with the services needed to keep your lawn looking its best. And reducing your water usage by up to 60%! We do this by offering sprinkler repair and installation designed for your lawn. As well as repair and maintenance services designed to bring your current system up to speed.​

Common Sprinkler Repairs
If you currently have a sprinkler system, we're happy to help in providing any necessary repairs. Even if we didn't install the sprinkler system. This ranges from broken sprinkler head replacements to sprinkler pipe repairs to address any leaking connectors. Rest assured the Conserva team can complete almost any irrigation repairs you need.
Some of the most common sprinkler repairs we complete include:
No Water – If your lawn irrigation system isn't spraying water at all, this is a problem. While it may be due to a leak in your system, it can also be due to a clog caused by nearby tree roots. Whatever the cause may be, our team will find a solution.
Sprinkler Leaks – Regardless of where the leak is located, whether you took notice via a soggy lawn, unexplained puddles, or a spike in water usage, have our team locate and fix the leak in no time.
Broken Sprinkler Heads – A common occurrence, especially when regular lawn maintenance is performed, any buster sprinkler heads can be fixed with ease by our team. This ensures your system is working correctly and your lawn gets even watering.
Sprinkler System Programming Issues – A sprinkler system with a broken or malfunctioning timer defeats the convenience sprinkler systems are supposed to bring. Whether the heads are refusing to retract or your system is never on time, our team will get it back on schedule.
Whatever issues you're encountering with your sprinkler system is no match for our Greenville team of irrigation experts. Our efficient and reliable sprinkler repairs will ensure your system delivers the right amount of water evenly throughout your property.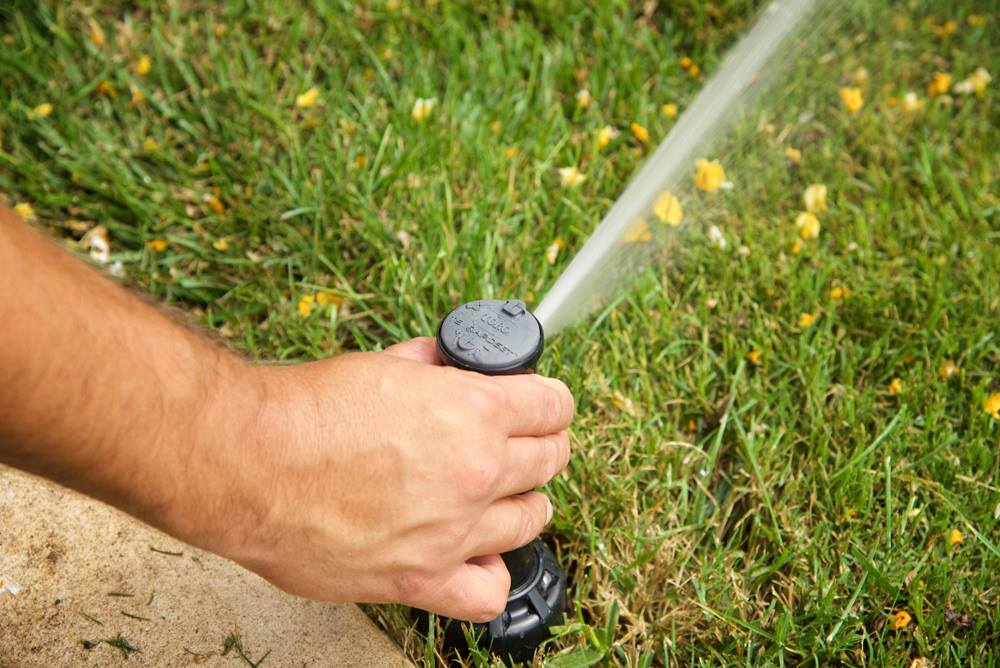 Sprinkler Installation & Replacement Services
Whether you're looking for your first sprinkler system or need to replace your current one, the team at Conserva Irrigation of Greenville will help you find the best solution for your property. All of the sprinkler systems we install are designed to meet the specific needs of your property. And with our extended maintenance plans, you'll have the peace of mind that your system gets the routine care it needs to remain at peak efficiency year after year. Whatever sprinkler service you need or budget you may have, you can rely on our team to deliver superior sprinkler installation services that ensure the reliability and efficiency of your irrigation system.
Request your Greenville sprinkler services today – give our team a call at (864) 835-8755 or contact us online to learn more.