Areas We Serve
Duncan
Easley
Fountain Inn
Greenville
Greer
Lyman
Marietta
Mauldin
Pelzer
Piedmont
Simpsonville
Taylors
Travelers Rest
and the surrounding areas
Use 60%* Less Water on Irrigation
We help homeowners become more environmentally responsible while sustaining healthy lawns.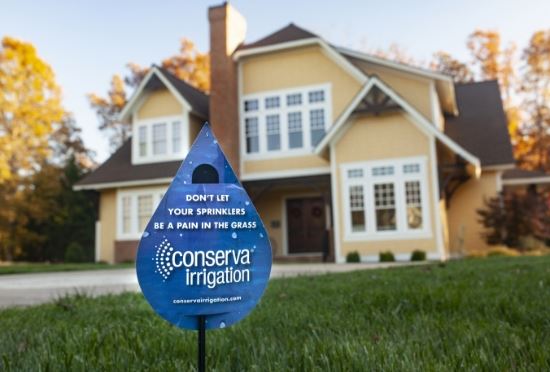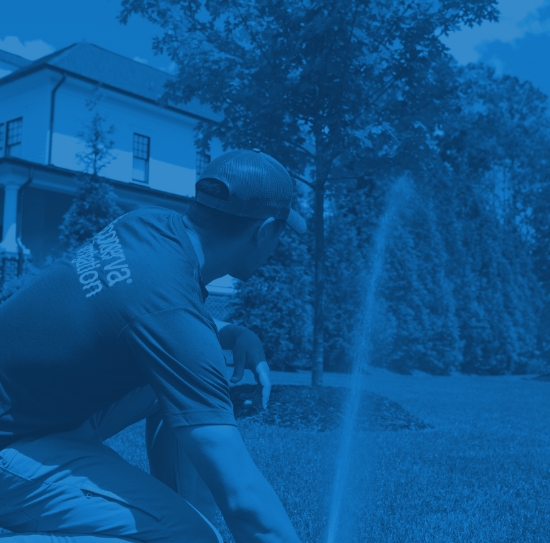 Piedmont Irrigation Repair & Installation Services
Quality Sprinkler Services in Piedmont, SC
Are you tired of dealing with high water bills and an underwhelming lawn? Look no further than Conserva Irrigation of Greenville, your trusted lawn care experts in Piedmont, SC. We specialize in providing top-quality sprinkler and irrigation services to both residential and commercial properties in the area.
Let us help you achieve a greener, healthier, and more efficient lawn with our exceptional sprinkler and irrigation services in Piedmont, SC - contact us today.
Efficient Water Usage and Conservation
Unlike other irrigation companies, we prioritize water conservation and efficiency in every aspect of our work. With our advanced irrigation techniques and systems, we can reduce your water usage by 40-60%, helping you save money while being environmentally responsible. We take pride in being the local irrigation and sprinkler company that can make a positive impact on your water consumption, lawn health, and your wallet.
Schedule Your Free Inspection Today
Ready to transform your lawn with our expert irrigation services? Contact us today to schedule your free irrigation and sprinkler system inspection in Piedmont, SC. Our experienced team will assess your current system, provide recommendations, and design a customized irrigation solution tailored to your specific needs and budget.
Call (864) 835-8755 to book your appointment today.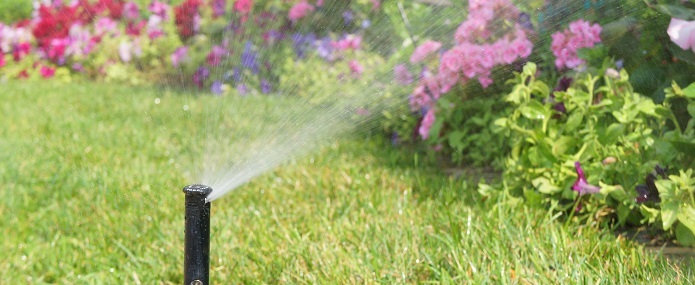 15% Off
15% off any installations or upgrades during the off season. November - February.
Must be displayed at time of service. Not valid with any other promotion.
Contact Us
Promoting Healthier, More Beautiful Landscapes
Conserving water not only benefits your immediate water bill but also ensures that future generations will have access to fresh water. With advanced technology and experienced lawn irrigation experts, we can help reduce your water waste by up to 60%!
In need of residential irrigation repair, maintenance, or installation near you? Contact our irrigation specialists by calling (864) 835-8755.
Comprehensive Irrigation & Sprinkler Services in Piedmont
Our Conserva Irrigation of Greenville team offers a wide range of sprinkler system services in Piedmont:
Irrigation Installation Services: Whether you prefer a drip irrigation system or have specific goals in mind, our experts have the knowledge and experience to handle all your sprinkler installations.

Maintenance Services: If you notice a decline in your system's efficiency, our experts can conduct a thorough inspection and address any maintenance or irrigation repair needs. From leaky heads to programming issues, our technicians can handle it all.

Design Services: Planning to incorporate an irrigation system into your Piedmont home or business? Our experts can assist you in designing a customized irrigation system tailored to achieve your lawn goals.
When you choose Conserva Irrigation of Greenville, you can trust that you'll receive top-notch sprinkler services for your property. Whether you have a commercial or residential property in Piedmont, our irrigation experts possess the experience, knowledge, and skills to provide superior lawn irrigation maintenance, design, and installation services. We are committed to keeping your lawn looking its best around the clock!
Our Landscape Irrigation Process
Looking for a reliable and reputable landscape irrigation company in Piedmont? Your search ends here. Whether you've recently had new landscaping done or need to update your existing sprinkler or irrigation system, we can assist you.
Our comprehensive landscaping irrigation process includes the following steps:
Assessment: We perform a thorough assessment of your new landscape irrigation needs or identify any shortcomings in your existing system. We also conduct annual System Efficiency Score (SES) audits to ensure optimal system operation.

Adjustment & Repair: Based on the SES audit results, we prioritize and address necessary repairs and adjustments to enhance system performance.

Optimization: We optimize sprinkler heads and water distribution to ensure your irrigation system functions at its full potential.

Retrofit: If your existing landscape irrigation system requires an upgrade, we will recommend retrofitting options. Our new irrigation systems are designed to save water and reduce costs, and we can determine if drip irrigation is the best choice for your needs.

Maintenance: We understand that proper maintenance is key to the longevity of your irrigation system. We offer three irrigation maintenance packages to ensure your system remains efficient and durable for years to come.
With Conserva Irrigation of Greenville, your new or existing landscape irrigation system is in capable hands. We leave no stone unturned in providing comprehensive and reliable solutions for your irrigation needs in Piedmont, SC.
Contact Conserva Irrigation of Greenville for reliable and efficient irrigation system services in Piedmont, SC.
Packages
Nice 'N Easy
Package

$250

Summerization

Winterization

10% Off System Upgrades

Priority Scheduling

Contact Us
Full Season
Package

$375

Summerization

Winterization

2 Mid-Season Inspection

10% Off System Upgrades

Priority Scheduling

Contact Us

What Our Clients Are Saying
"I have had the pleasure of working with Conserva Irrigation for 3 years. When they delivered their initial presentation to us, I was impressed how they clearly and professionally informed us about the services they offered. More importantly though, Conserva Irrigation has fulfilled, time and time again, the very services they shared with us three years ago."

Rachel T.

"I'm very pleased with the service from Conserva Irrigation. For the last year, my sprinkler system started to get a mind of its own and would cut on and off sporadically while a few of the heads were missing some parts of my yard. Two gents came by to take care of the to do list. Maintaining a yard is hard and your sprinkler system needs to be on point!"

Xerxes N.

"From start to end Conserva was professional and communicated well. They met and exceeded all of my expectation around getting my first sprinkler system. They are worth the money in every aspect. In the end I would highly recommend them to my family and friends."

Jacob L.
Read More