Irrigation Services in Charleston
We Can Help Save You Water & Money
At Conserva Irrigation of Charleston, we know the irrigation system you choose is essential to maintaining a healthy lawn. About half of irrigated water waste is due to poor sprinkler controller programming. Or sprinkler systems with inefficient designs. That is why we begin our lawn irrigation services with a 12-point irrigation inspection. We check for leaking irrigation lines, dry patches, broken sprinkler nozzles, and programming errors. After this audit, we provide a System Efficiency Score (SES) and go over recommended repairs and upgrades. Our goal is to offer affordable solutions that conserve water and cut down on monthly bills. And, most of all, that help customers maintain thriving landscapes.
In need of irrigation services near you? Contact our experts at Conserva Irrigation of Charleston online or call (843) 350-9163.
Effective Irrigation Repairs in Charleston, SC

Our irrigation specialists are highly trained and experienced at monitoring irrigation system performance. Your irrigation system can require maintenance to continue working efficiently and effectively. Neglecting an irrigation system can lead to dry lawns and landscapes, while on the other hand it can also lead to the overwatering of your lawn. Utilizing state-of-the-art equipment and technologies, the team at Conserva Irrigation of Charleston can:
Realign sprinkler heads/nozzles

Ensure uniform water distribution

Optimize head placement

Replace inefficient controllers and/or outdated timers
Using Conserva Irrigation's free Comprehensive system inspection, any issues your system may have will be pinpointed. Our experts will them explain the issues and how we can repair your system. By retrofitting and upgrading your irrigation system with efficient smart controllers and sensors, we can mitigate up to 60% of your water waste without negatively affecting your landscape. This may save you money and time in the long run. In the end, our goal is to provide our clients with beautiful green lawns and satisfactory service.
Irrigation Maintenance Plans That Make a Difference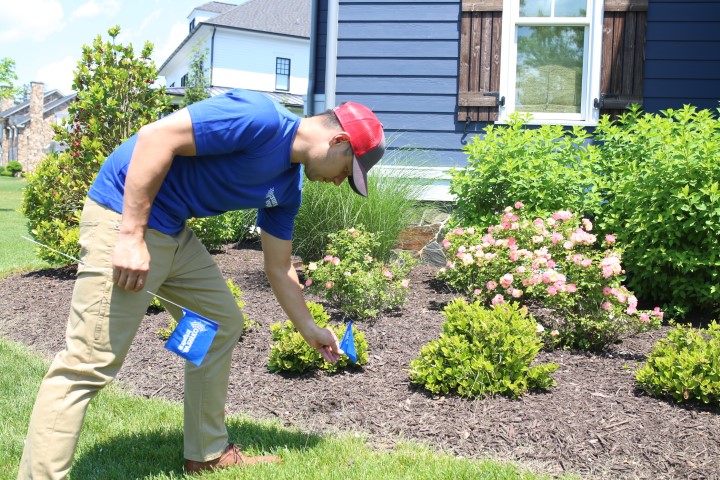 We offer maintenance packages to ensure your irrigation system enjoys a long lifespan. Having professionals maintain your sprinkler system will help streamline your water usage. Our specialists assess each part with expertise, looking for underground and surface leaks. Underground leaks can be particularly expensive and detrimental. By over-saturating your soil with moisture, they can lead to root rot and sickly plants/lawns.
We offer two primary irrigation maintenance plans:
Nice 'N Easy – This package includes our summerization and winterization services, 10% off system upgrades, and optional Water Like a Pro add-ons.

Full Season – This package includes everything in Nice 'N Easy, along with two additional mid-season inspections.
For irrigation repair in Charleston, SC that you can count on, give us a call at (843) 350-9163 or contact us online!