Newport News Irrigation Systems
Local Maintenance, Repair, & Installation Experts
Whether you're searching for a reliable irrigation system or repairs in Newport News, Conserva Irrigation is here. Our team is professionally trained and fully qualified to handle just about any sprinkler or irrigation service you need. With an extensive team of professionals that specialize in delivering services with water conservation in mind, you can rely on our team to help reduce your water usage and monthly operating costs.
At Conserva, our team ensures your irrigation system is:
Working at peak efficiency whenever it's used
Tailored to meet the unique needs of your lawn
Set to drain properly and reduce water runoff
Designed to promote healthy growing
As sustainable and reliable as possible
No matter the size of your property, the industry you find yourself in, or the scope of your sprinkler problems, our team is here to accommodate your needs and provide you with a reliable, efficient, and affordable solution that keeps your lawn looking green and your wallet even greener.
When you need Newport News irrigation services, turn to our team of experts. Give us a call at (757) 942-4120 or contact us online to get started!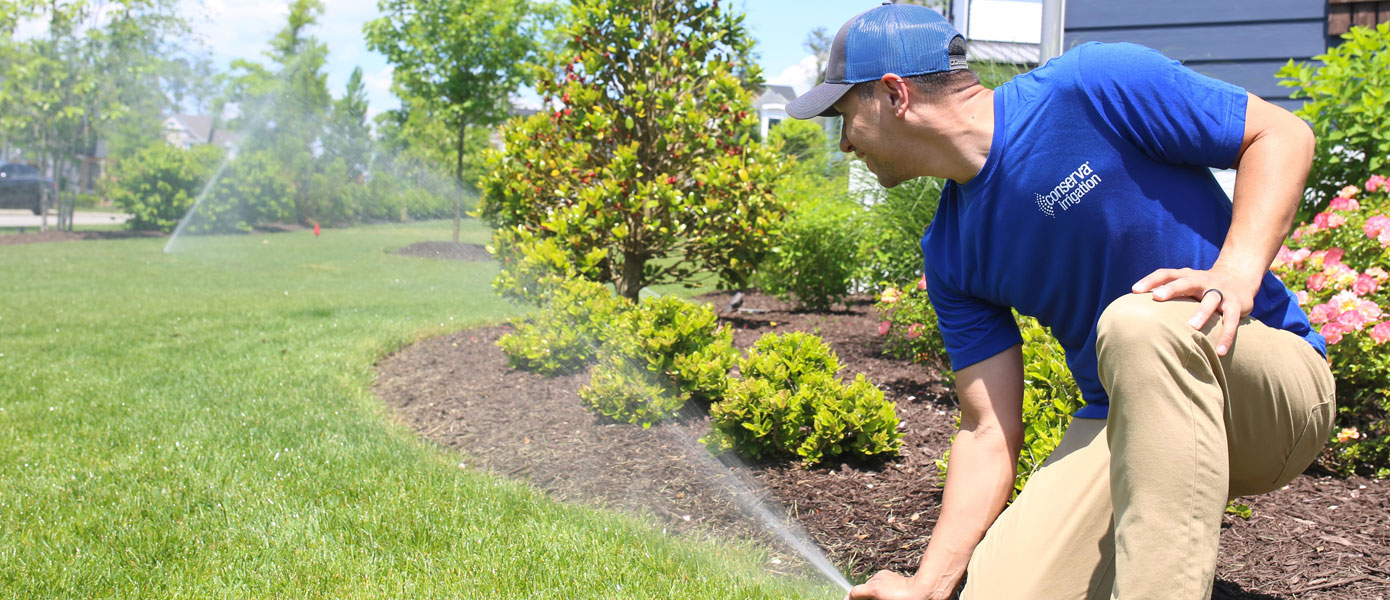 Maintenance & Repair Services
Whether you recently had a system installed by our team or inherited one with the purchase of a new home, you can rely on our team to provide the maintenance services needed to keep things running smoothly from season to season. From leaking pipes to busted sprinkler heads, our team has the tools and parts to get your system back to normal operation in no time at all.
With our sprinkler and irrigation system inspections, we thoroughly inspect your system and property zone by zone to ensure your system is working as efficiently as it can be. We'll take the time to listen to your concerns, diagnose your problems, and work to provide you a thorough solution that is designed to last and help you get the most out of your irrigation system.
Turn to our team when you need sprinkler repair in Newport News. Give us a call at (757) 942-4120 to schedule your service today!
Design & Installation Services
We believe that the right irrigation system can transform your yard into something you've always dreamt of. Whether you're having your first irrigation system installed or looking to have your old and outdated system replaced, the team at Conserva Irrigation is fully prepared to design and install an irrigation system customized to meet the needs and uniqueness of your lawn.
Are Irrigation Systems Worth It?
Whether you own a residential or commercial property in Newport News, our team recommends having an irrigation system installed. A common method of watering, irrigation systems prove to be cost-effective, eco-friendly, and very convenient.
Some benefits of adding an irrigation system to your property include:
Even Watering – When you use an irrigation system to water your lawn, you can rest assured that your yard is receiving the proper amount of water it needs in the evenest way possible. Say goodbye to dry patches!
Healthy Lawn – Routine and consistent irrigation of your lawn provide the best environment to promote healthy growth, as well as preventing the likes of weeds, fungi, and other nasty plant diseases.
Ultimate Convenience – Of course, irrigation systems provide the ultimate convenience to you and your family. No longer will you have to wrestle the hose early in the morning to water your lawn. Instead, your system will be programmed to water at specific times and durations determined by our specialists.
Increases Home Value – While irrigation systems increase your home's value by giving your lawn everything it needs to stay green, vibrant, and healthy, it also becomes a great selling point when you look for someone to buy your space. Every new homeowner is looking for a pre-installed sprinkler system with a beautiful lawn to show for it!
So, in short, we say – yes. Irrigation systems can be a great addition to any property, but not just any irrigation system will do. Since it's a major investment, you want to ensure you're getting the most out of your time and money. Ensure quality with your new irrigation installation in Newport News by turning to the team at Conserva Irrigation!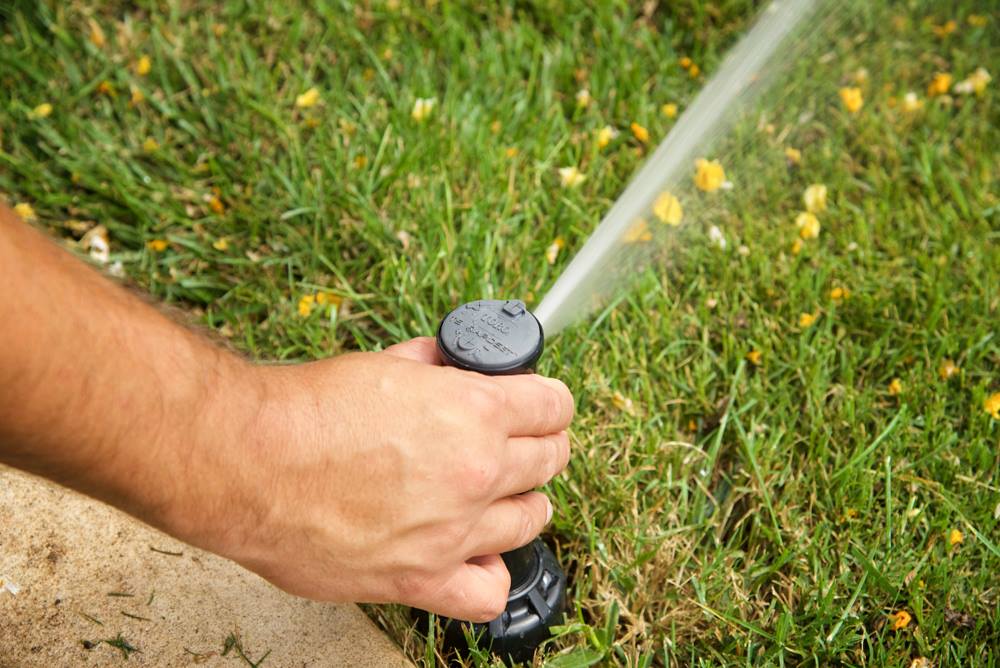 What Makes Our Irrigation Company Different?
Just like irrigation systems, not all irrigation and sprinkler companies are created equally. At Conserva Irrigation of Williamsburg, we consider ourselves the best due to our noticeable differences from other irrigation companies in Newport News and the surrounding areas. With unparalleled service at every turn, you can rest assured your property and system is in the best hands with our team. From irrigation repair to sprinkler services, we do it all.
Searching for Newport News irrigation services? Give our team a call at (757) 942-4120 or contact us online to learn more about our services.