Innovation in Irrigation -- Conserva Irrigation's Second Core Value
At Conserva Irrigation of the Twin Cities, innovation is at the heart of our core values. When you invest in a Minneapolis sprinkler system, you're investing in your property to maintain or increase its net worth. But you'd be surprised at how many people make this investment, not realizing that the parts used are not as high quality as they had hoped. Not all irrigation systems are created equal -- but with Conserva, you can be sure that your sprinkler system uses only the best, most innovative parts and materials.
Smart Partnership for the Smartest Irrigation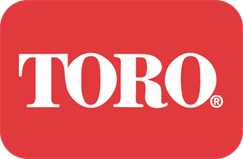 That's why we are proud to partner exclusively with Toro, the world leader in sprinkler system parts. Toro has been in business for over a hundred years, and the reason is simple — they're constantly on the cutting edge of irrigation system technology, with research and development in products that lead the irrigation business in water efficiency and ease of use to the consumer.
Equipment like Toro's new EVOLUTION® smart controllers, Precision™ Soil Sensors, and handheld remotes have revolutionized the watering industry. Toro's sprinkler system parts have been proven to reduce consumer's water spend from 30-60%, all while maintaining a green, lush lawn. Who wouldn't want that?
To demonstrate, we created a playlist on Conserva Irrigation of the Twin Cities' YouTube to show you some of its capabilities.
Partners in Conserving Water
This dedication to conserving our natural water resources makes partnering with Toro a natural fit. As a publicly traded company, Toro is held to an extremely high standard of ethics and performance. But Conserva Irrigation's partnership with Toro is more than our company choosing their products. The admiration is mutual. Watch Jay Guthy, Toro's national new business development manager, sum up why, when it comes to Twin Cities irrigation, Toro alsochooses Conserva:
Whether Conserva Irrigation of the Twin Cities is installing your brand new Minneapolis irrigation system or retrofitting your older, existing system, we only use Toro's top-of-the-line irrigation system parts because we want nothing less than the best for our customers.
If you're ready to have the best irrigation company available working on your system, call today, we look forward to working with you!
Posted By
Conserva Irrigation of the Twin Cities
Categories: