Areas We Serve
Aurora
Conifer
Denver
Englewood
Golden
Idledale
Indian Hills
Kittredge
Littleton
Lone Tree
Morrison
and the surrounding areas
Use 60%* Less Water on Irrigation
We help homeowners become more environmentally responsible while sustaining healthy lawns.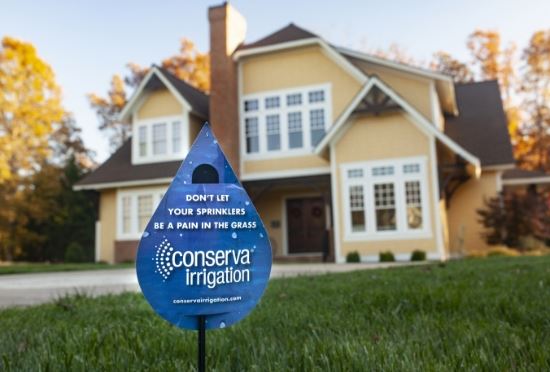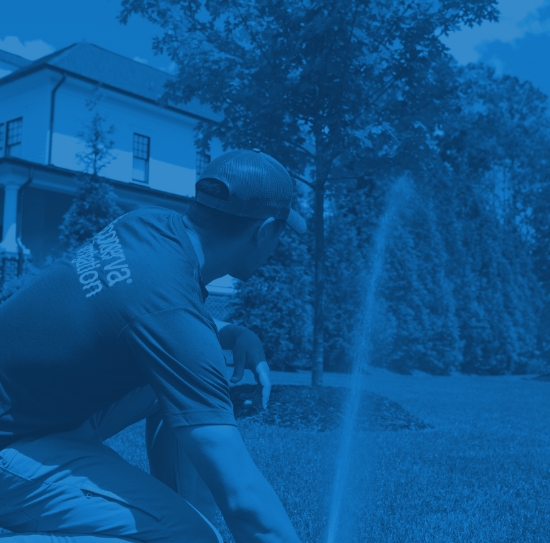 Sprinkler Installation and Repair Services in Arvada, CO
Local Irrigation Services in Arvada, CO
Looking to enhance the beauty of your landscape while conserving water? Look no further than Conserva Irrigation of Southwest Denver, your trusted local irrigation company in Arvada. We specialize in providing efficient commercial and residential irrigation services tailored to your needs.
Take the first step towards a greener and more efficient irrigation system. Contact Conserva Irrigation of Southwest Denver today at (303) 731-4463.
Cut Your Water Usage with Our Irrigation Services
At Conserva Irrigation of Southwest Denver, we are proud to offer irrigation services that significantly reduce water usage and improve the appearance of your landscape. With our expertise, we can help you achieve water savings of up to 60% with our innovative sprinkler system installations.
Convenient Financing and Smart Irrigation Systems
We understand the importance of convenience and efficiency. That's why we offer financing options to make your irrigation project more accessible. Additionally, our smart irrigation systems use advanced technology to optimize water usage, saving you time, money, and resources.
Let our experts help you save water, reduce costs, and achieve a beautiful landscape. Schedule your irrigation service in Arvada, CO.
Commercial & Residential Irrigation Services in Arvada, CO
Whether you require commercial or residential irrigation services in Arvada, our team has you covered.
Sprinkler Repair: Our skilled technicians can handle various sprinkler system repairs, including fixing broken or clogged sprinkler heads, resolving gate valve failures, and addressing maintenance issues caused by freeze and thaw cycles. We can also address issues like missing nozzles and runoff.
Sprinkler Installation: With our team of experienced professionals and high-quality equipment, we ensure seamless installation of sprinkler systems that will keep your landscape vibrant and healthy throughout the seasons.
Irrigation Installation and Repair: For efficient irrigation installation and repair services, count on us. Whether you need to address water pooling on your property or improve the functionality of your sprinkler system, our experts have the experience to get the job done right.
Drip Irrigation: Whether you need a new drip irrigation system installed or require repairs to your existing setup, our experts are equipped with the knowledge and expertise to ensure efficient water distribution and maximum plant health.
Why Work With Conserva Irrigation of Southwest Denver?
Choosing Conserva Irrigation of Southwest Denver comes with several advantages:
Expert Professionals: Trust our knowledgeable irrigation experts with years of experience to handle your irrigation system. From repairs to maintenance, we have the expertise to provide exceptional service.
Superior Customer Service: We prioritize your satisfaction and strive to deliver exceptional customer service. Our team is dedicated to addressing all your questions and concerns, ensuring a positive experience throughout the process.
Reliable Services: We aim to be your go-to irrigation company. From installing new drip irrigation systems to repairing sprinkler heads, our reliable services cater to the residents of Arvada and beyond.
Contact Us for Quality Irrigation Services in Arvada, CO
For top-notch sprinkler repair and installation services near you, contact Conserva Irrigation of Southwest Denver today.
Call us at (303) 731-4463 or reach out online to schedule your free sprinkler inspection. Let us help you achieve an eco-friendly and beautiful landscape in Arvada.
Packages
Nice 'N Easy
Package

$175

Summerization

Winterization

10% Off System Upgrades

Priority Scheduling

Contact Us
Full Season
Package

$325

Summerization

Winterization

2 Mid-Season Inspection

10% Off System Upgrades

Priority Scheduling

Contact Us

What Our Clients Are Saying
"I have had the pleasure of working with Conserva Irrigation for 3 years. When they delivered their initial presentation to us, I was impressed how they clearly and professionally informed us about the services they offered. More importantly though, Conserva Irrigation has fulfilled, time and time again, the very services they shared with us three years ago."

Rachel T.

"I'm very pleased with the service from Conserva Irrigation. For the last year, my sprinkler system started to get a mind of its own and would cut on and off sporadically while a few of the heads were missing some parts of my yard. Two gents came by to take care of the to do list. Maintaining a yard is hard and your sprinkler system needs to be on point!"

Xerxes N.

"From start to end Conserva was professional and communicated well. They met and exceeded all of my expectation around getting my first sprinkler system. They are worth the money in every aspect. In the end I would highly recommend them to my family and friends."

Jacob L.
Read More