Areas We Serve
Aurora
Conifer
Denver
Englewood
Golden
Idledale
Indian Hills
Kittredge
Littleton
Lone Tree
Morrison
and the surrounding areas
Use 60%* Less Water on Irrigation
We help homeowners become more environmentally responsible while sustaining healthy lawns.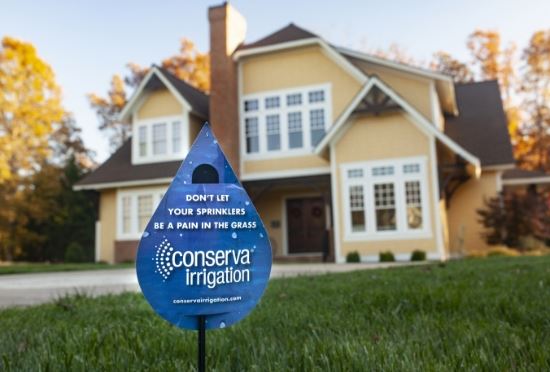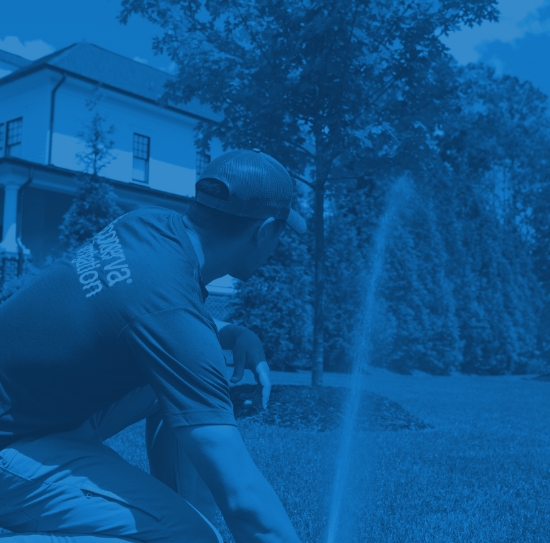 Sprinkler Installation and Repair Services in Denver, CO
A Local Irrigation Company Near You
If you're looking for a way to lower your water usage while improving the look of your landscape, you've come to the right place! At Conserva Irrigation of Southwest Denver, our lawn irrigation company near you is proud to offer commercial and residential irrigation services that do exactly this.
Our sprinkler system installations continue to help homeowners and business owners cut their water usage by large numbers – in some cases up to 60%!
We're pleased to offer financing and smart irrigation systems for your convenience.
Need lawn irrigation services in Denver? Call us at (303) 731-4463 or request your service online. We'll help save you money and water!
Our Commercial and Residential Irrigation Services Near Denver
From irrigation installation to irrigation repairs, we've got you covered. Whether you're looking for commercial or residential irrigation companies near Denver, check out some of the irrigation services we offer.
Sprinkler Repair Near You
Your irrigation system will need some repairs and maintenance eventually. When it does, we'll be there. If you notice leaks or damaged heads, we can help.
Just some of the issues we can service and repair include:
Broken and clogged sprinkler heads
Gate valve failures
Maintenance issues from freeze and thaw cycles
Missing nozzles
Runoff
Denver Irrigation Installation and Repair
We provide irrigation installation and repair services in Denver for both residential and commercial properties. If water is pooling up on your property, or your sprinkler system isn't working as it should, give us a call.
You can get ahead of potentially costly repairs by having us inspect your irrigation system. We offer various packages which include priority scheduling.
For quality sprinkler repair services in Denver, CO, call us at (303) 731-4463 or Contact us online today to get a free sprinkler inspection.
Why Choose Conserva Irrigation of Southwest Denver?
Our Denver residential irrigation company is chosen over the competition because:
Professional Experts – Instead of trusting the same people who mow your lawn to service your irrigation system, turn to our irrigation experts in Denver! With decades of experience and knowledge, our experts can address any irrigation repair and service any sprinkler system or property!
Exceptional Customer Service – Not only do we want to make sure that your lawn is looking its best every day, we also want to ensure you are have a good experience! Our experts are dedicated to ensuring that all your questions and concerns are addressed, so you can have the ultimate peace of mind knowing that you picked the best team for the job!
Reliable Services – We want to be the only irrigation company you turn to! From having a new drip irrigation system installed to your sprinkler heads repaired, we offer the most reliable irrigation services to the residents of Denver and beyond!
For quality sprinkler repair and installation services near you, call us at (303) 731-4463 or Contact us online today to get a free sprinkler inspection.
Commercial & Residential Lawn Irrigation Services Near You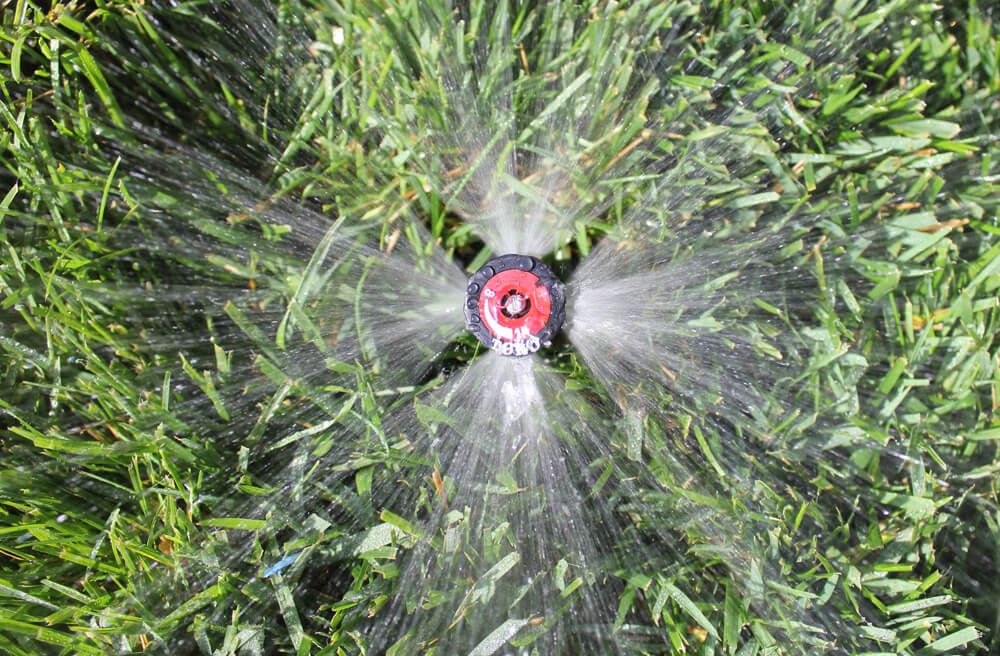 Whether you're looking for an irrigation system installation or sprinkler system repair in Denver, our irrigation experts are dedicated to finding long-lasting solutions that work for you and your property – and your wallet! After your call, an irrigation expert from our team will perform a full inspection of your property, discuss what sprinkler options are available, and create a full irrigation solution that will keep your property looking its best all year long!
We're a trusted local Denver irrigation company backed by years of experience offering sprinkler and residential irrigation solutions with an emphasis on conserving water.
Ready to get started? Click here to get connected with our business and residential irrigation specialists in Denver today!
Our Difference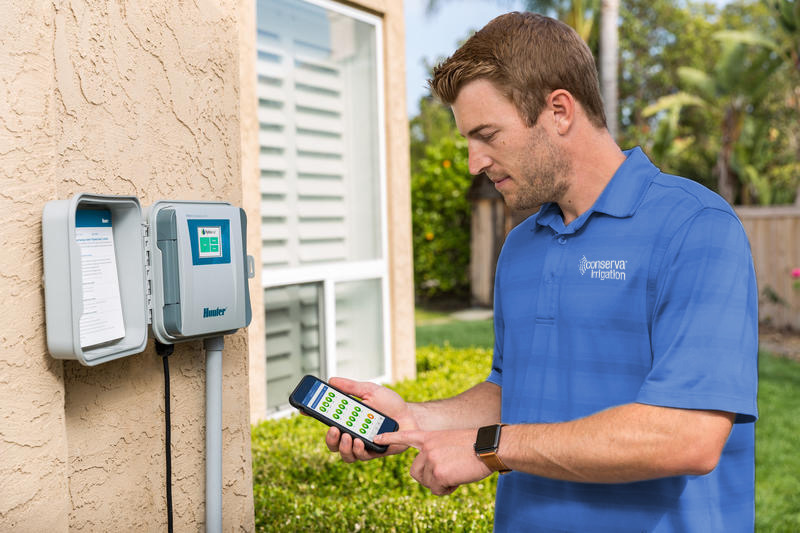 When Conserva Irrigation began, we were the only business and residential irrigation company founded on the idea of conserving water. In fact, we specialize in water conservation, which is a true win-win situation for everyone! We use the latest technology and time-tested methods to create irrigation solutions that keep your lawn looking green – while lowering your water usage.
On average, our customers use 40 - 60% less water when watering their residential or commercial property. Not only will your community and your wallet thank you – the earth will as well!
With approximately 1.5 billion gallons of irrigation water wasted every day, it's more important now than ever to implement services like ours that will help continue to conserve your residential water.
About Denver, CO
Known as "The Mile High City" because of its elevation (exactly one mile above sea level), Denver is a consolidated city and county located at the edge of the High Plains just east of the Rocky Mountains. The downtown area of Denver is located near where the South Platte River and Cherry Creek meet, just 12 miles away from the foothills of the Rocky Mountains.
Denver was incorporated in 1861 and consolidated in 1902. In addition to having an average of 245 sunny days every year, Denver offers up an enticing combination of city life with the great outdoors. Some of Denver's main attractions are the Denver Botanic Gardens, Mount Evans, Denver Union Station, and Coors Field.
Contact us at (303) 731-4463 to schedule a free sprinkler inspection in Denver! Our commercial and residential irrigation company near Denver is ready to help you today!
Packages
Nice 'N Easy
Package

$175

Summerization

Winterization

10% Off System Upgrades

Priority Scheduling

Contact Us
Full Season
Package

$325

Summerization

Winterization

2 Mid-Season Inspection

10% Off System Upgrades

Priority Scheduling

Contact Us

What Our Clients Are Saying
"I have had the pleasure of working with Conserva Irrigation for 3 years. When they delivered their initial presentation to us, I was impressed how they clearly and professionally informed us about the services they offered. More importantly though, Conserva Irrigation has fulfilled, time and time again, the very services they shared with us three years ago."

Rachel T.

"I'm very pleased with the service from Conserva Irrigation. For the last year, my sprinkler system started to get a mind of its own and would cut on and off sporadically while a few of the heads were missing some parts of my yard. Two gents came by to take care of the to do list. Maintaining a yard is hard and your sprinkler system needs to be on point!"

Xerxes N.

"From start to end Conserva was professional and communicated well. They met and exceeded all of my expectation around getting my first sprinkler system. They are worth the money in every aspect. In the end I would highly recommend them to my family and friends."

Jacob L.
Read More