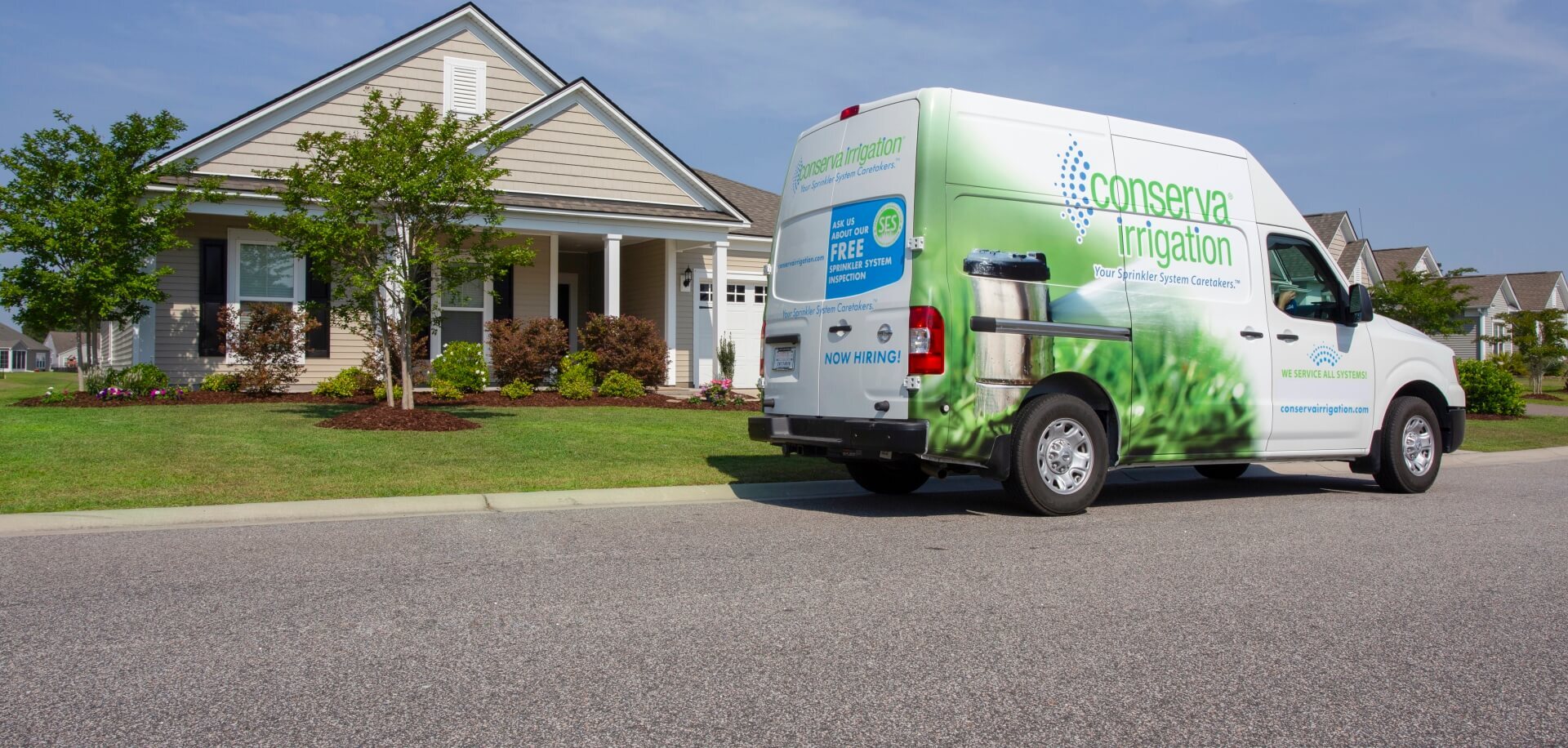 Less water. More savings. Healthy landscapes.
Learn More
Use 60%* Less Water on Irrigation
We help homeowners become more environmentally responsible while sustaining healthy lawns.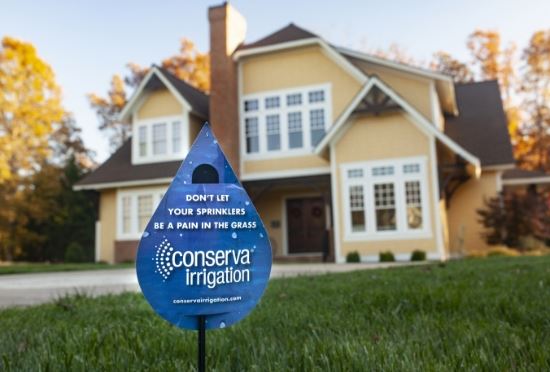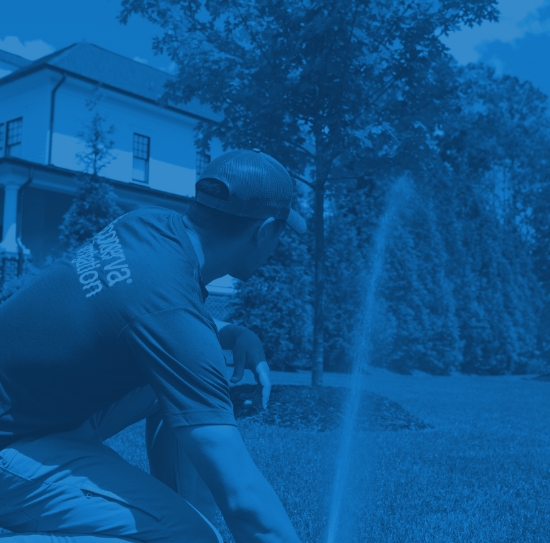 Irrigation Systems in South Bend
Professional Irrigation Services for Homeowners & Businesses in South Bend
If you're looking for a full range of professional irrigation services, look no further than Conserva Irrigation of SW Michigan. We provide sprinkler installation, irrigation repair, irrigation maintenance and more. Our technicians are trained to install and repair the latest irrigation products, ensuring that your lawn and garden stay healthy and beautiful throughout the year.
Watering lawns and other outdoor areas regularly is an essential part of providing a healthy landscape for homeowners and businesses alike. When done correctly, proper irrigation can help to reduce water waste, maintain vibrant foliage, conserve energy and save money — all of which are important for green living.
Achieve the lawn of your dreams! Call Conserva Irrigation of SW Michigan at (269) 225-6774.
Less Water. More Savings.
For homeowners, the benefits of the professional irrigation services we offer are extensive. Our team of experts can help you conserve water by providing the right amount of water at the right time to your plants and lawn. This can help you save on your utility bills while also helping to prevent the overwatering or underwatering of your garden beds or grass.
Businesses can benefit from our professional irrigation services in several ways. For one thing, regular watering helps to foster customer confidence in the quality of the business' grounds, as well as its commitment to sustainability practices. In addition, properly watered grounds look more lush and inviting — important for businesses that rely on customer traffic for success.
Schedule a Complimentary Sprinkler Inspection!
Professional Installation & Repair Services
Our professional irrigation services at Conserva Irrigation of SW Michigan offer an important set of benefits, making them an essential investment for your lawn. With customized solutions that are tailored to each specific property's needs, our team of irrigation technicians can help you conserve resources while still producing a high-quality landscape that will look great year-round.
Our team of expert irrigation specialists also can reduce pest infestations by keeping ground cover moist and eliminating standing water sources where mosquitoes and other pests breed. And because professional irrigators know how much and how often certain types of plants need watering, we can help keep outdoor spaces looking beautiful all season long with limited maintenance needs from homeowners or staff members at the business itself.
Our professional irrigation services also allow you to customize the watering schedule according to seasonality or location-specific factors like soil type or rainfall patterns. As such, we can minimize excess water use while ensuring that your plants get enough H2O to be healthy and vibrant.
Effective Water Conservation Solutions
Our professional irrigation services are designed to help you reduce water wastage and conserve water resources. We provide a wide range of water conservation solutions, such as drip irrigation, mid-season inspection, summerization and winterization. Our experts can help you design an irrigation system that will keep your lawn looking green and healthy without wasting water.
Comprehensive Drainage Solutions
In addition to our main irrigation services, we also offer comprehensive drainage solutions. Our experts can help you design a drainage system that will protect your property from flooding and water damage. We can also help you identify areas of your property that are prone to water accumulation, and provide you with the necessary drainage solutions to keep your lawn healthy and dry.
Keep your lawn green with professional irrigation services by Conserva Irrigation of SW Michigan. Call us today at (269) 225-6774 or send us an email.
Packages
Nice 'N Easy
Package

$225

Summerization

Winterization

10% Off System Upgrades

Priority Scheduling

Contact Us
Full Season
Package

$300

Summerization

Winterization

1 Mid-Season Inspection

15% Off System Upgrades

Priority Scheduling

Contact Us

What Our Clients Are Saying
"I have had the pleasure of working with Conserva Irrigation for 3 years. When they delivered their initial presentation to us, I was impressed how they clearly and professionally informed us about the services they offered. More importantly though, Conserva Irrigation has fulfilled, time and time again, the very services they shared with us three years ago."

Rachel T.

"I'm very pleased with the service from Conserva Irrigation. For the last year, my sprinkler system started to get a mind of its own and would cut on and off sporadically while a few of the heads were missing some parts of my yard. Two gents came by to take care of the to do list. Maintaining a yard is hard and your sprinkler system needs to be on point!"

Xerxes N.

"From start to end Conserva was professional and communicated well. They met and exceeded all of my expectation around getting my first sprinkler system. They are worth the money in every aspect. In the end I would highly recommend them to my family and friends."

Jacob L.
Read More