Irrigation Repair in Franklin, TN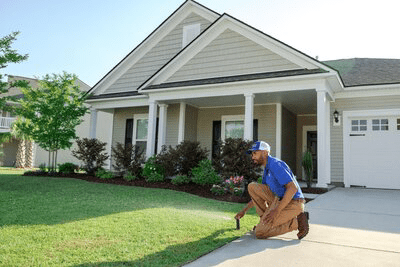 f you're a homeowner with an irrigation system, then you know how important it is to keep it running smoothly. But when something goes wrong, who do you turn to? The team at Conserva Irrigation of Nashville South can help diagnose and fix any issues your system might have.
Our Franklin irrigation repair specialists are experienced professionals who specialize in repairing and maintaining all types of sprinkler systems. They use their knowledge of the different components that make up these complex systems in order to identify problems quickly and accurately so they can be fixed as soon as possible.
Dial (615) 857-4359 or contact us online to schedule irrigation repair near you today!
From broken pipes or valves, clogged nozzles or filters, and low water pressure issues - whatever the issue may be - our irrigation specialists will have the tools necessary for making repairs quickly and effectively so your lawn stays healthy throughout the season.
In addition to fixing existing problems with your sprinklers, we provide preventative maintenance services such as regular inspections of each component within a system which helps catch potential future problems before they become too costly or time consuming down the line – saving both money & stress! We also offer upgrades like adding new zones/heads if needed; this allows homeowners more control over their landscape's watering needs while avoiding overwatering & unnecessary wastefulness due its increased accuracy levels compared traditional methods used previously (such manual adjustments).
Overall having access to knowledgeable professionals makes caring for your property much easier than attempting DIY fixes without proper experience – not only does this ensure better results but also peace-of-mind knowing everything was done correctly from start finish!
Give us a call at (615) 857-4359 or request service online for irrigation repair in Franklin, TN today!