Jacksonville Sprinkler Repair
Local sprinkler system repair experts!
When it comes to keeping your lawn green and plants healthy, there is quite a bit of work that is needed. From mowing to watering, your lawn should get the proper care and attention it needs to thrive. Lucky for you, you never have to worry that your lawn isn't getting the water it needs when you turn to our reliable sprinkler services in Northeast Florida. Whether you're looking for a one-time repair service or full system installation, our experts have the experience, knowledge, and tools to do it all in Jacksonville and beyond.
Contact us online to schedule your free sprinkler inspection!
At Conserva Irrigation of Northeast Florida, we provide locals of Jacksonville and the surrounding areas with personalized sprinkler installation and repair services designed to take the troubles out of watering your lawn. Our team of Jacksonville sprinkler and irrigation experts takes the time to understand your lawn's unique needs and work with you to develop a system that helps achieve these, as well as looks out for the future of your lawn. Whether it be your neighbors, visitors, or passersby, we are confident that your lawn will impress everyone that sees it in Jacksonville.
Looking for professional sprinkler & irrigation services in Jacksonville or the surrounding areas? Be sure to give us a call at (904) 584-3162!
Sprinkler Repair Near You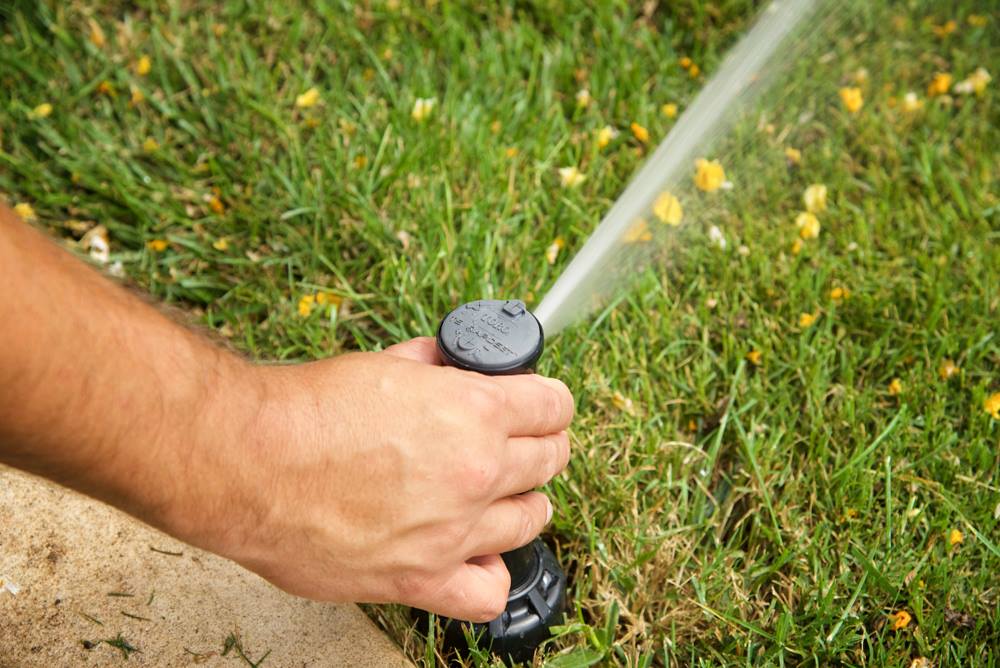 Whether you've experienced an unusual spike in your water bill or programming issues leaving you with a dry lawn, a malfunctioning sprinkler system can leave your lawn looking less than desirable. From dry spots to overwatering, your lawn's sprinkler system problems should never be ignored.
At Conserva Irrigation, our experts are trained to thoroughly inspect your property's sprinkler or irrigation system, discover the issues it's facing, and provide durable and convenient repair services that will ensure your system is working for you, your lawn, and your wallet.
Some of the common issues we see in Jacksonville include:
Pipe & sprinkler head leaks
Controller or programming issues
Dry patches
Electrical malfunctions
Sprinkler head damage
Regardless of the specific problems you may be facing, we're confident that our irrigation experts at Conserva Irrigation of Northeast Florida can not only find a solution that solves your worries, but they can also help ensure your sprinkler system is running efficiently around the clock.
Sprinkler Installation Services in Jacksonville
If your lawn in Jacksonville does not currently have a sprinkler or irrigation system, it may be time to change that! Every day, hundreds of home and business owners in Jacksonville and beyond are turning to Conserva Irrigation of Northeast Florida for our professional sprinkler design and installation services. From saving you money on your monthly bills to helping conserve water for future generations, our experts are dedicated to finding a solution that works for you – and your wallet!
For our experts to implement a customized solution for your lawn, they must gather the correct information to do so. Our team will complete a full inspection of your property and system – if you currently have one – to discover the problem areas of your lawn.
Some of the things our installation and design experts consider are:
Topography of property
Precipitation rate of the area
The soil type of your lawn
Property's slope
Amount of sun and shade
Once our team of experts fully understand the unique needs of your property, they will design and install a modern sprinkler system that perfectly fits your need. From keeping your lawn looking great to your system running efficiently, our experts have the technology and experience to implement a system into your yard that will help you achieve your dream lawn.
Jacksonville Sprinkler Services
Did you know that Conserva Irrigation of Northeast Florida also serves the locals in Jacksonville? Whether you own a home or business in Ponte Verda, our reliable and professional sprinkler and irrigation services can help. Whether you're looking to improve your current system via routine maintenance and repairs or have a new modern sprinkler system installed altogether, we can help!
Here are some reasons why we are continually chosen in Northeast Florida and beyond: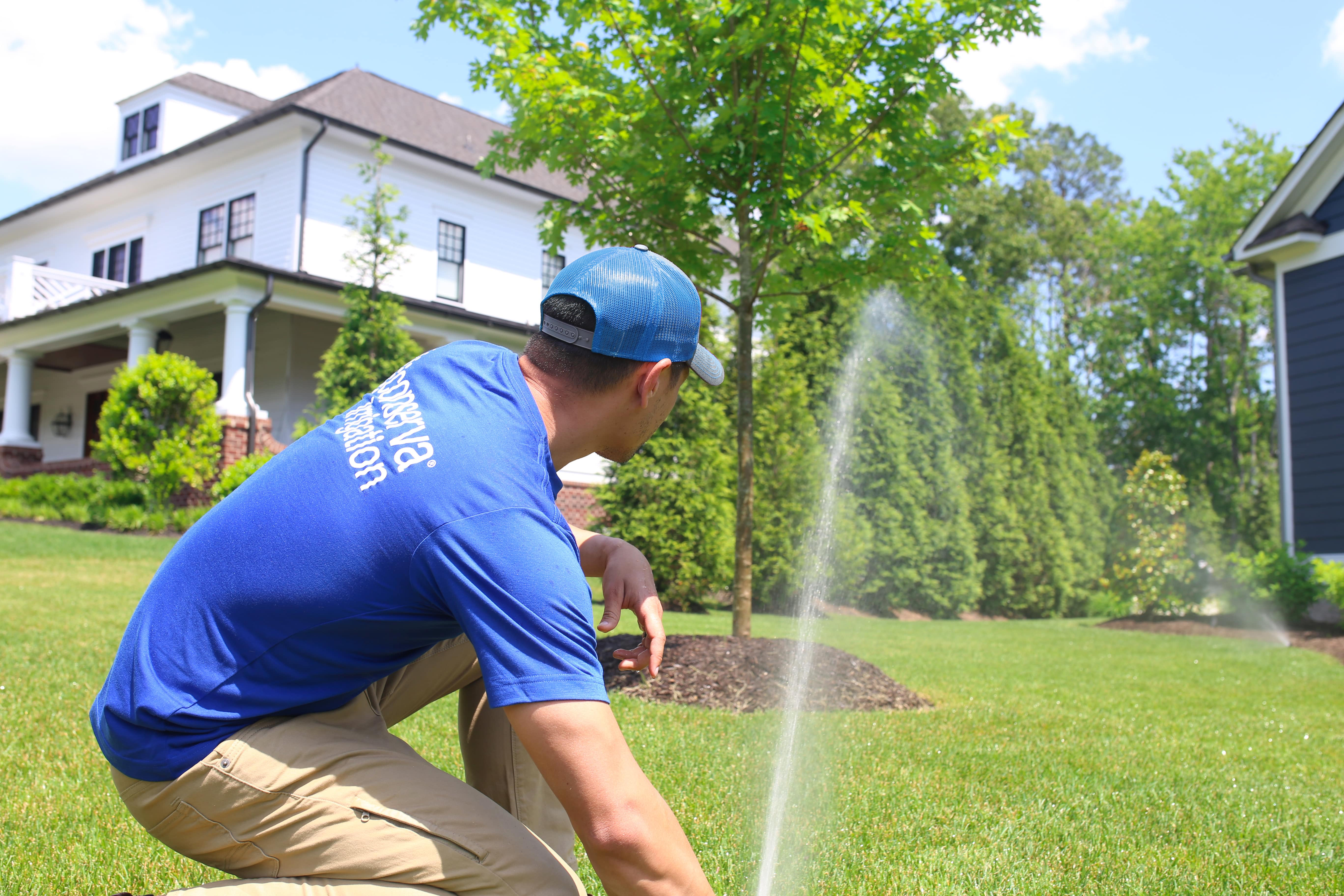 Complimentary Sprinkler Inspection – Whether you're experiencing leaks or being left with dry patches on your lawn, our sprinkler inspection can give you solutions to your watering woes. Our experts will complete a free sprinkler inspection to discover any issues you may be having while discovering solutions that work.
Seasonal Services – Of course, you may need more water in one part of the year compared to others. Since this is the case, our sprinkler experts will take the time to ensure your sprinkler system is programmed correctly before each season.
Specialty Services – Searching for an irrigation or sprinkler system service we haven't mentioned? Give us a call! Our experts work tirelessly to find a solution that works for your home or business in Florida!
All home and business owners want a green, healthy, and lush lawn – and we're here to help you achieve that! From discovering the goals you have for your lawn to your lawn's unique needs and challenges, our team is dedicated to finding an eco-friendly Jacksonville sprinkler or irrigation solution that works for you!
Click here or give us a call at (904) 584-3162 to schedule your professional sprinkler services in Jacksonville or the surrounding areas!