Ponte Vedra Sprinkler Installations
Efficient Solutions to Your Sprinkler & Irrigation Needs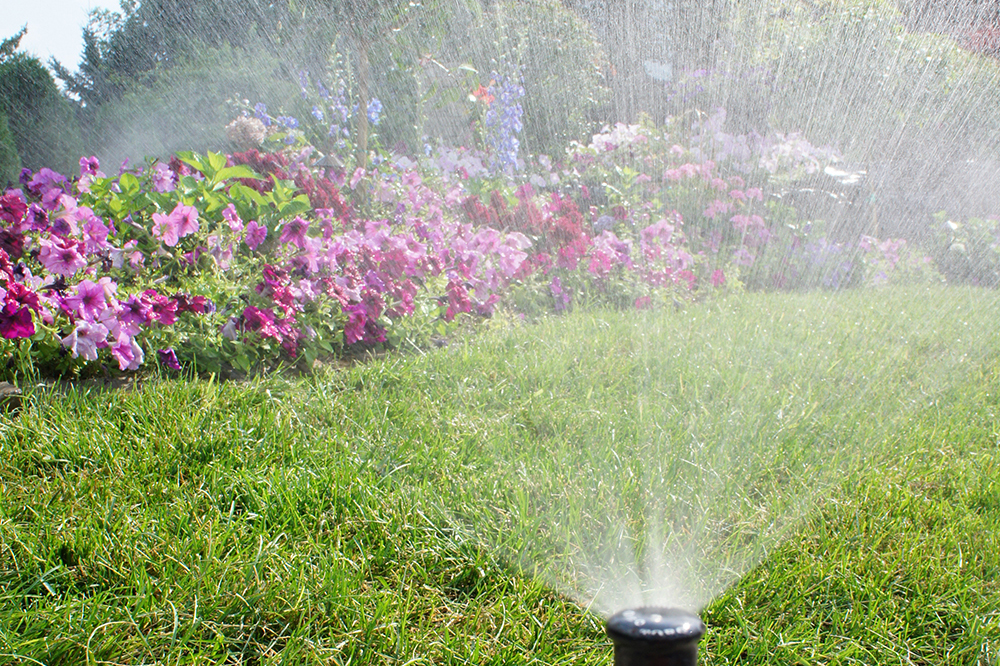 First impressions count, meaning your home or business needs a high-quality, durable sprinkler and irrigation system to keep your lawn looking healthy and lush. After all, your landscape has the ability to make a great first impression if it is maintained well. But maintaining your landscape can be a time-consuming, demanding task. Instead of letting your lawn dry out and "die," bring it back to life with our trusted irrigation and sprinkler solutions.
If you do, you could save up to 60% of water that would otherwise be wasted with a traditional sprinkler system.
Conserva Irrigation of Northeast Florida is your go-to sprinkler and irrigation company if you're looking to save money on your water bill while maintaining a green and pristine lawn. Saving water not only helps your wallet but also the planet because our advanced systems provide your landscape the right amount of water at the right time. You deserve a beautiful landscape at a reasonable cost, and our Ponte Vedra sprinkler and irrigation technicians are here to provide it.
Call our sprinkler system company at (904) 584-3162 today!
Sprinkler Installation & Irrigation System Services
A strong irrigation system is the key to efficient water use, and ultimately, a lower water bill. To give you the best bang for your buck, our technicians will first conduct a free sprinkler system inspection to analyze your current system and understand your exact needs. From there, we will give you a System Efficiency Score (SES) and a comprehensive report of your current system's defects, along with our sprinkler and irrigation services which include:
Design: Your lawn needs a well-designed sprinkler system to stay vibrant and healthy. Without it, your lawn could look dry and depleted. As such, our technicians can design state-of-the-art sprinkler systems to ensure your lawn gets the right amount of care without wasting water. In order to make this happen, we will look at the following factors:
Precipitation Rate
Percolation Rate
Soil Type
Property Slope
Shade & Sunlight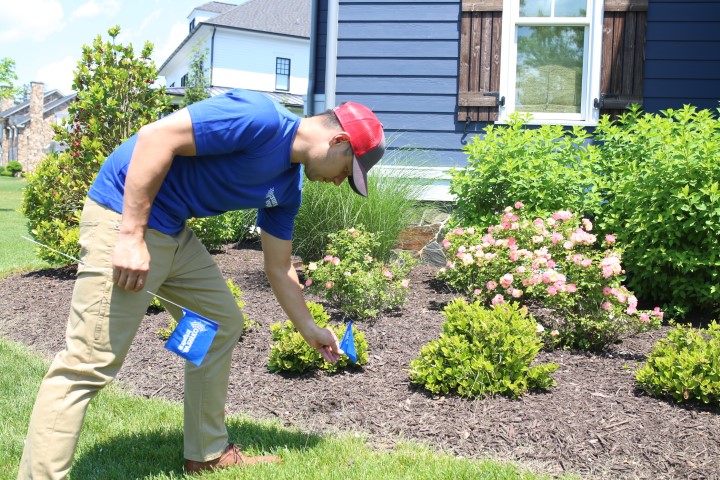 Installations: Once your custom irrigation system is designed, our Ponte Vedra team at Conserva Irrigation of Northeast Florida will carefully install each element in a meticulous step-by-step process to ensure no stone is left unturned. Precision and attention to detail are our strengths, so you can rest assured your irrigation system will operate at the right time at the highest efficiency.
Repairs: A broken or damaged sprinkler system is costly. Not only can it damage your landscape but also waste excessive amounts of water, leading to higher water bills. Don't wait around until the situation goes from bad to worse, but instead, we encourage you to call us right away if you're experiencing leaks, broken pieces, controller issues, dry patches, and more. We are highly responsive and will handle your issue as early as possible. The sooner you call our team about your irrigation issue, the better!
Why Choose Us
Conserva Irrigation of Northeast Florida is proud to give customers the following advantages when they choose to team up with us:
Premium Service
Count on us to be responsive, punctual, professional, and transparent. These are the reasons clients choose our company to service their sprinkler and irrigation systems. We use industry-leading equipment and adhere to best practices at all times. We don't settle for less.
Irrigation Specialization
Knowledge is power. By staying up-to-date on efficient irrigation services, tools, designs, and more, customers turn to our Ponte Vedra technicians to provide honest answers and know-how to their needs and concerns. Irrigation is our specialty, which is why we are a reliable source of information for all your irrigation needs.
Strong Network
We can't work our magic alone. It takes strong partnerships and good relationships with leading companies to get the job done right. Toro has been a household name in the lawn maintenance industry for over a century, and as their partners, we get access to state-of-the-art irrigation technologies that customers could significantly benefit from.
Environmentally Conscious
Nothing is more important to us than helping you save money through efficient sprinkler and irrigation systems. Our company was founded on this idea. To accomplish this, our technicians use smart and environmentally-friendly equipment, controls, and features to help your lawn stay beautiful without wasting money and precious water.
Conserva Irrigation of Northeast Florida offers sprinkler and irrigation installations, maintenance, and repairs for all of our customers. With a reputation for providing superior sprinkler and irrigation services in Ponte Vedra, you can count on us to handle your landscape's needs while reducing the impact on Mother Nature.
Give our irrigation experts a call at (904) 584-3162 or reach out online to learn how we can help you!