Palm Beach Sprinkler Repair
Irrigation System Repair & Maintenance Near You
Conserva Irrigation of North Palm Beach is your top choice for a local, state-licensed irrigation system repair company in the North Palm Beach area. Maybe your lawn sprinkler system is not working the way you think it should, or you are getting higher than average monthly water bills and you aren't sure why. If this is true, then all you have to do is give the professionals at Conserva Irrigation a call. We offer all of our customers a 100% FREE sprinkler system inspection that guarantees we can locate all sprinkler system repairs that may be needed in your North Palm Beach lawn sprinkler system.
Contact us online or call (561) 220-3146 for reliable sprinkler repair in Palm Beach. Our irrigation system repair company is ready to help you today.
Troubleshooting Your Irrigation System
By listening to your account of what is wrong and by doing a quick irrigation system inspection, our irrigation experts can quickly diagnose your problems and come up with a plan for your irrigation system repair. Below are our top tips for dealing with sprinkler problems:
How to Tell if Irrigation System is Leaking
These are the signs of a likely in-ground sprinkler leak that you should not ignore:
An unexpected spout of water
Fungal growth nearby (Could also be a sign of overwatering)
Puddles between sprinkler heads
Sprinkler spraying dirty water
Low water pressure
Water trickling from sprinkler head after system is turned off
A fan-shaped deposit of sediment on the sidewalk (Also called analluvial sediment deposit)
Also, take a look at your latest water bills. Were any of them significantly higher than in previous months? Some water companies will give you a notification if they believe you have a leak, but they won't catch everything. If you think you need irrigation system repair, give us a call today!
How to Shut Off Water to Sprinkler System
There are two ways to go about this depending on the issue:
Water is only leaking when irrigation system is on: Turn the sprinkler irrigation controller to the "off" position. If you're not the one normally dealing with the system, this might not be so obvious! The controller box is typically a gray, square-shaped device that may be able to open and close. It's frequently installed inside of garages.
Water is leaking when irrigation system is off as well: You will need to shut off the water to your sprinkler system completely. By just using the backflow device, you will be able to keep water flowing to the rest of your home. Search for a green, square box near the city water meter, and open it and turn one of the handles to an off position. Sometimes this may be located in your basement.
If these methods fail to do the trick, then you can shut off water to your entire house. The shutoff valve can be located inside or outside of your home. It is probably located somewhere on the perimeter of your house, facing the street. If you have a copy of your property inspection report, there will be information on locating this in the plumbing section.
How to Fix Low Water Pressure in Sprinklers
The solution to this depends on the cause of the low pressure. First, make sure your backflow valves are fully open. Then, check for signs of leaks such as puddling water, a high water bill, or dirty water.
Think you have a leak? Give us a call at(561) 220-3146 for irrigation system repairs today!
The Dry Season's Effect On Your Lawn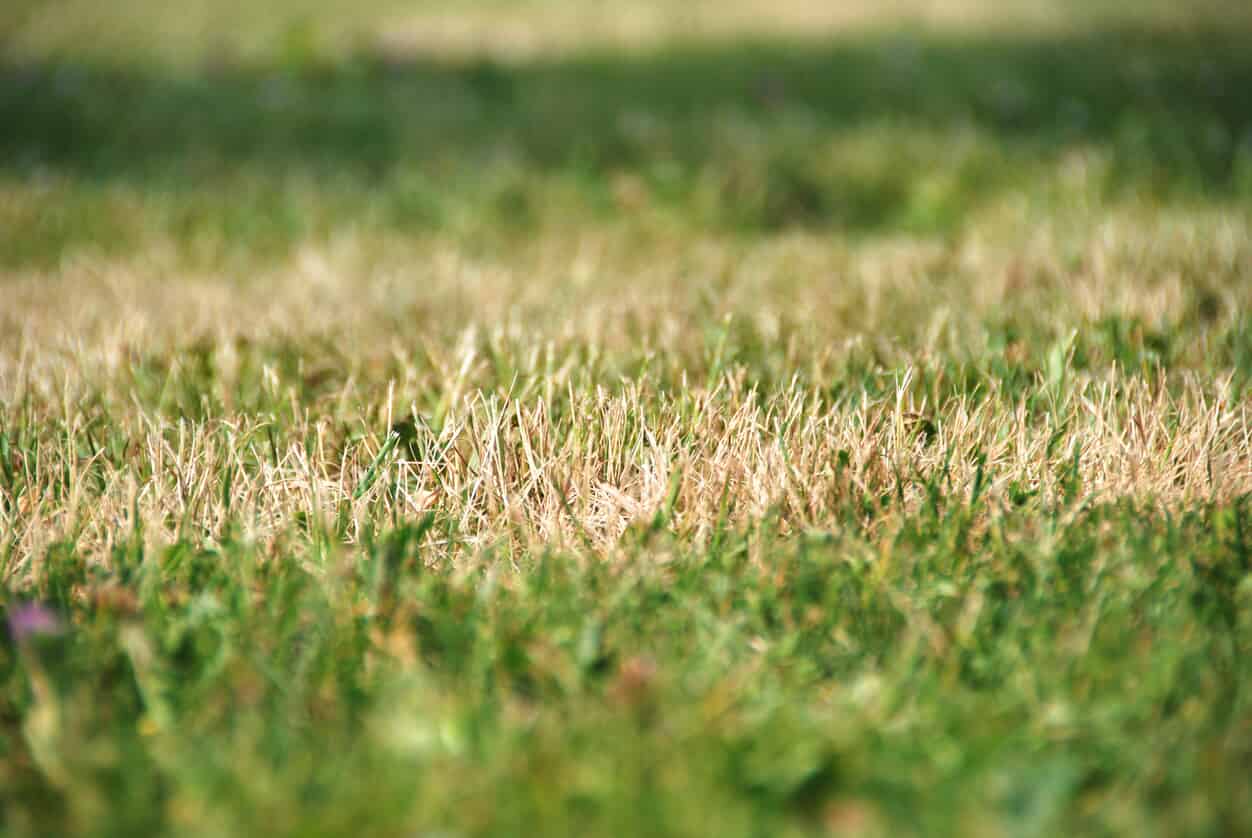 Reduce the stress of a broken sprinkler system and give us a call! The dry season in southeast Florida can be a death sentence for your landscaping. If your sprinkler system is not working in peak order, then the dry season will quickly let you know that something is wrong. The scars left from a broken sprinkler system include dry sports and dead vegetation throughout your lawn. We believe at Conserva Irrigation that how your irrigation system is functioning is paramount to the effectiveness and water efficiency while keeping your lawn lush and green all year long. Besides, what's the point of an irrigation system if it cannot keep your landscaping nourished and we can do that while saving you thousands of gallons of water every year and ultimately saving you money. A Conserva system can actually reduce your irrigation system's water use by as much as 60%.
Conserva Will Help You Save Water & Money With Our Irrigation System Repairs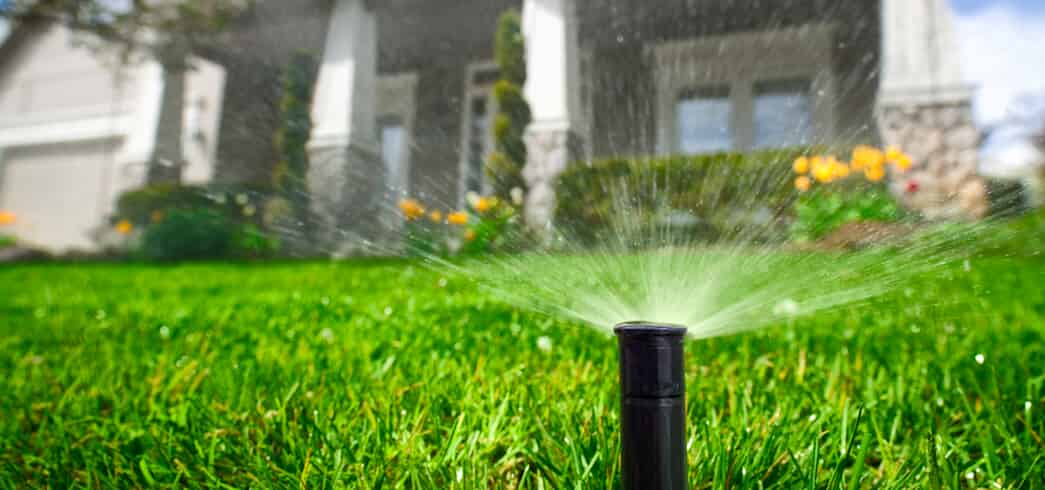 Conserva Irrigation stands head and shoulders above others for irrigation system effectiveness and water efficiency with our water-efficient technology and application. We carry the belief that all residential sprinkler systems can and must operate more efficiently in the world we live in with limited water resources. With the installation of the Toro EVOLUTION® Smart Controller, the ET® Weather Sensor, the Precision™ Soil Sensor and Toro precision nozzles, we can deliver the precise amount of water needed to your landscaping in every zone, every time your lawn sprinkler system runs.
Our line of Toro® products also helps to protect your lawn from potentially more damaging overwatering. It is true, overwatering can be as much or more damaging than underwatering! When your landscaping is overwatered then the roots will start to rot allowing for potential insect infestation and increased fungal growth in your lawn. Seeing brown spots in your lawn is usually associated with underwatering, however, it can be a result of overwatering as well.
Give Us a Call For All of Your Sprinkler System Repairs
If you are ready to learn more about the efficiency of our systems and service your system for any sprinkler system repairs you may need then call Conserva Irrigation of North Palm Beach. Our team of certified irrigation professionals looks forward to hearing from you!
Issues with your sprinkler system shouldn't have to wait. Contact us online or call (561) 220-3146 for irrigation system repairs near you!
Our Irrigation Experts at Conserva Irrigation of North Palm Beach
Florida weather is always a challenge for homeowners. Our expert irrigation services at Conserva can help protect your lawn from the dry season and we can help protect your landscaping during the wet season. You are probably asking yourself, "why do I need help to protect my lawn during the wet season?" Well, older sprinkler systems are preprogrammed to run regardless of weather conditions. Often times you see these systems running full tilt during the middle of a rainstorm and this is incredibly wasteful. Conserva focuses on eco-friendly smart irrigation. We utilize the best technology comprised of weather sensors that communicate with the best irrigation system controller you can buy to reduce watering your lawn at times when the weather conditions dictate no watering is needed. This will help save you money, help conserve water and potentially save you from being fined by the county during tightly enforced watering restrictions.