Murrells Inlet Irrigation Systems
Professional Maintenance, Repair, and Installation Experts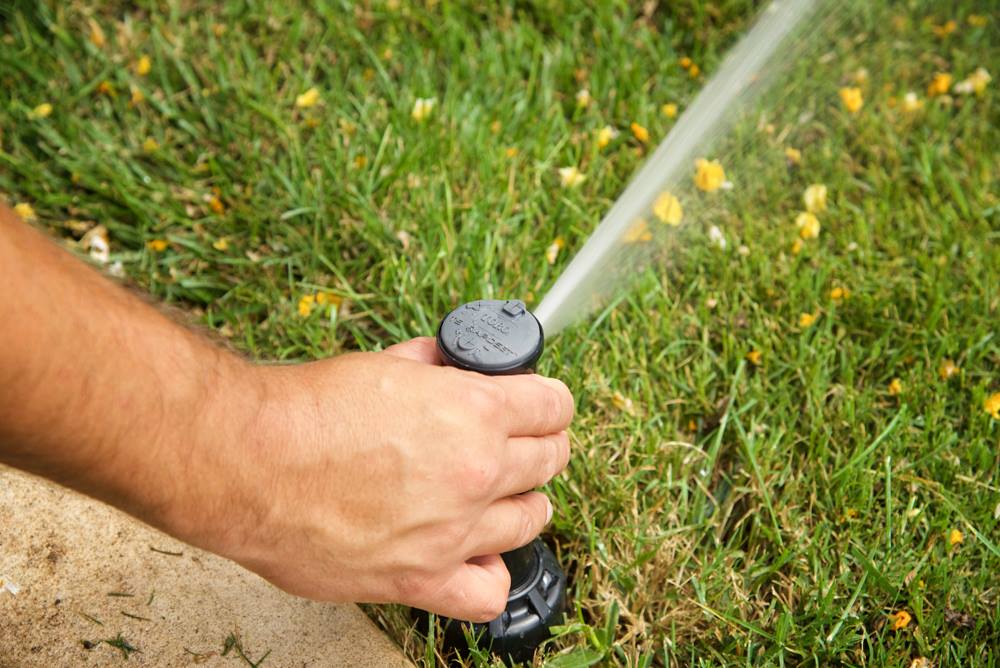 If you own a home or business in Murrells Inlet, you understand how important it is to keep your lawn's appearance a top priority. While having an irrigation system added to your property remains to be one of the best investments you can make, it's important to ensure it's as efficient as it can be.
Whether you're searching for drip irrigation or a traditional sprinkler system, it's important to ensure you're keeping efficiency in mind. Not only for the amount of water you use but also for the placement of the system's exit points. When you turn to the expert team at Conserva, our team takes your property's unique size and shape in mind when designing and planning our systems. This ensures even water spread, ridding of the dreaded dead patch.
The team at Conserva Irrigation of Myrtle Beach has extensive experience working on all types of irrigation systems. If you already have an irrigation system installed on your property, wonderful! Our Murrells Inlet irrigation company offers all the upgrade, maintenance, and repair services that can help you get the most out of your current irrigation system.
Request your sprinkler and irrigation maintenance in Murrells Inlet, SC today by giving our team a call at (843) 350-8866 or contacting us online!
Local Sprinkler & Irrigation Maintenance Services
Lawn irrigation serves as a great way to keep your lawn looking green and healthy, so your system must be working at the optimal level. If it doesn't, you end up wasting time, money, and water and leaves your lawn looking worse. At Conserva Irrigation, we provide all the local irrigation and sprinkler system maintenance services in Murrells Inlet needed to keep things running smoothly! This includes systems we've designed and installed, but also systems that may have already come with your property.
When you need irrigation repair in Murrells Inlet, our team will be there. From busted sprinkler heads to leaking pipes, we have the proper tools and knowledge to support your irrigation systems.
What Are the Benefits of Irrigation Systems?
While you may think irrigation systems are only for golf courses and farms, this is far from the truth. Every day, homeowners in Murrells Inlet and the surrounding areas are having irrigation systems installed on their properties. Lawn irrigation systems continue to be a cost-effective, affordable, and reliable method of ensuring your lawn is getting the water it needs.
Some of the benefits that come with irrigation systems include: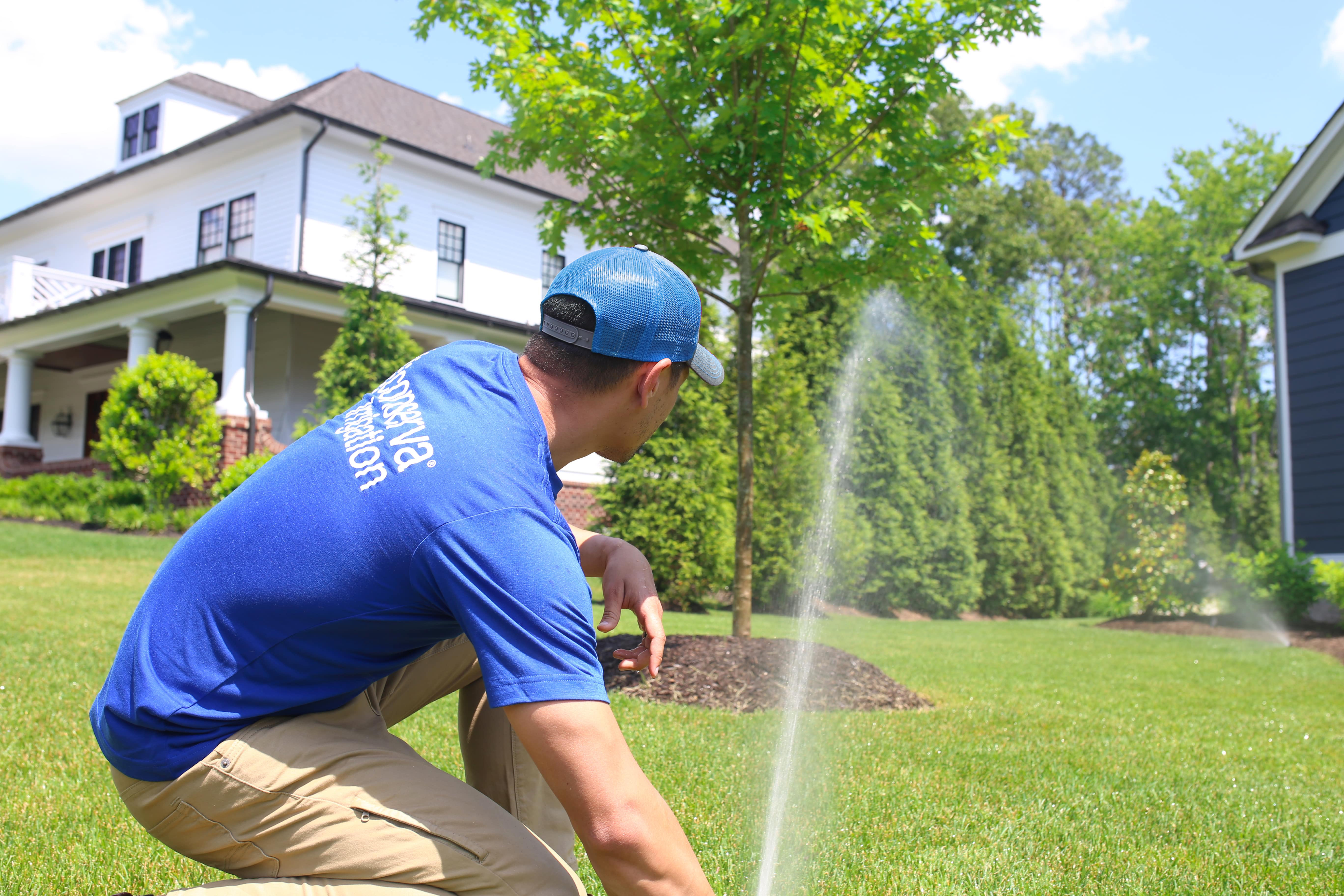 Eco-Friendly Irrigation Systems – With our cutting-edge tech and proven systems, our irrigation systems are designed with tech that carefully regulates the amount of water used. This ensures that your home or business is cutting down on water waste and doing its part in water conservation efforts.
Saves Money – When water is conserved, you also save money! Since you know the exact amount of water that is being used, there's no question what your monthly bill should look like. On average, we help property owners cut down their water bill up to 60%!
Increases Property Value – Irrigation systems increase your property value in more ways than one. Not only does it keep your lawn looking great and preserves your curb appeal, but it also becomes a great addition to your home. This is a great selling point as every new homeowner is looking for a quality sprinkler system included!
Very Convenient – This may be obvious, but lawn irrigation systems are extremely convenient. Our team will create the best watering scheduling and pre-set your system, so you won't ever have to worry about watering your lawn ever again.
Healthier Lawn – Since our irrigation systems use moisture sensors and other cutting-edge tech, you'll have no question of whether your lawn is getting enough water. These systems are designed to deliver the exact amount of water your system needs and never a drop more. This promotes healthy growth for your lawn and vegetation!
Within one call, our team can help set up an irrigation inspection for you that is designed to give our team a better understanding of your lawn, as well as provides you with more information regarding our irrigation and sprinkler system services. When you're ready, contact our team for quality irrigation system services in Murrells Inlet!
In the meantime, here are some tips on how to maintain sprinkler heads throughout the year:
Monthly sprinkler head inspections
Check for sprinkler head obstructions regularly
Check for sprinkler run-off. This could mean water in places where you didn't intend it to be.
Check for high pressure or low pressure water coming from sprinklers, they'll need to be adjusted to save water
If you're unsure of anything when it comes to sprinkler maintenance, just give us a call!
What Makes Our Lawn Irrigation Company Different?
At Conserva Irrigation, we provide sprinkler and irrigation services that are designed to not only make your lawn look lush and beautiful, but also designed to save you money and conserve water. In fact, we're the first irrigation company founded on wanted to conserve water, so we've had countless years to perfect our sprinkler systems and tools.
Searching for reliable, efficient, and trusted sprinkler service and irrigation maintenance in Murrells Inlet? Give our team a call today at (843) 350-8866 or contact us online to learn more.