Sprinkler Repair in Boise
Let's face it: Our lawns are only as good as our sprinkler systems! Experiencing dead and dry patches? Soggy and overwatered spots? Or your sprinkler system isn't even letting you get that far? Having a professional team like Conserva Irrigation of Metro Boise help can make all the difference.
Sprinkler Maintenance, Repairs, & Installation Near You
Our Boise sprinkler company has the services property owners need to keep their lawns green all year. By utilizing effective watering schedules and technology, we're also the only irrigation company founded on the want to conserve water. So you can expect to reduce your water usage by as much as 60%!

We provide a variety of sprinkler services that makes sure your system is:
Set up to work at peak efficiency every day of the year

Designed to meet the specific needs of your lawn

Exhibits effective draining, helping to reduce water waste caused by runoff

Eco-friendly, sustainable, and reliable
An eco-friendly sprinkler repair service is one that conserves water resources through the use of efficient irrigation methods and reliable products. By investing in an eco-friendly sprinkler repair service, you can help to preserve water resources and protect the environment. Make a wise investment in the future of our planet with Conserva Irrigation.
Contact us online or call (208) 505-5019 for professional sprinkler services in Boise, ID.
Our Boise Sprinkler Services
We're backed by a national leader in the sprinkler industry. And a team of true irrigation professionals. We have the experience and knowledge to handle almost any sprinkler service.
Some of the sprinkler system services we perform include:
Sprinkler Repairs – If you've noticed a spike in your water bill or are seeing pools of water on your property, you could be dealing with broken sprinkler lines or other common sprinkler issues. We can assess and repair any sprinkler problems your yard may have.

Upgrades – If your system is old, it doesn't mean you need a new one! Even the most worn-out system can become revitalized with upgrades like new sprinkler heads or sensors.

Sprinkler Installation – If it's finally time for your home or business to have a sprinkler system installed, Conserva is your best choice! Our team tailors your new system to meet the unique needs of your space down to the slope, type of plant life, and hours of shade your lawn receives.

Seasonal Service – Our team can deliver the summarization, winterization, or mid-season sprinkler inspections needed to keep things working smoothly all year long.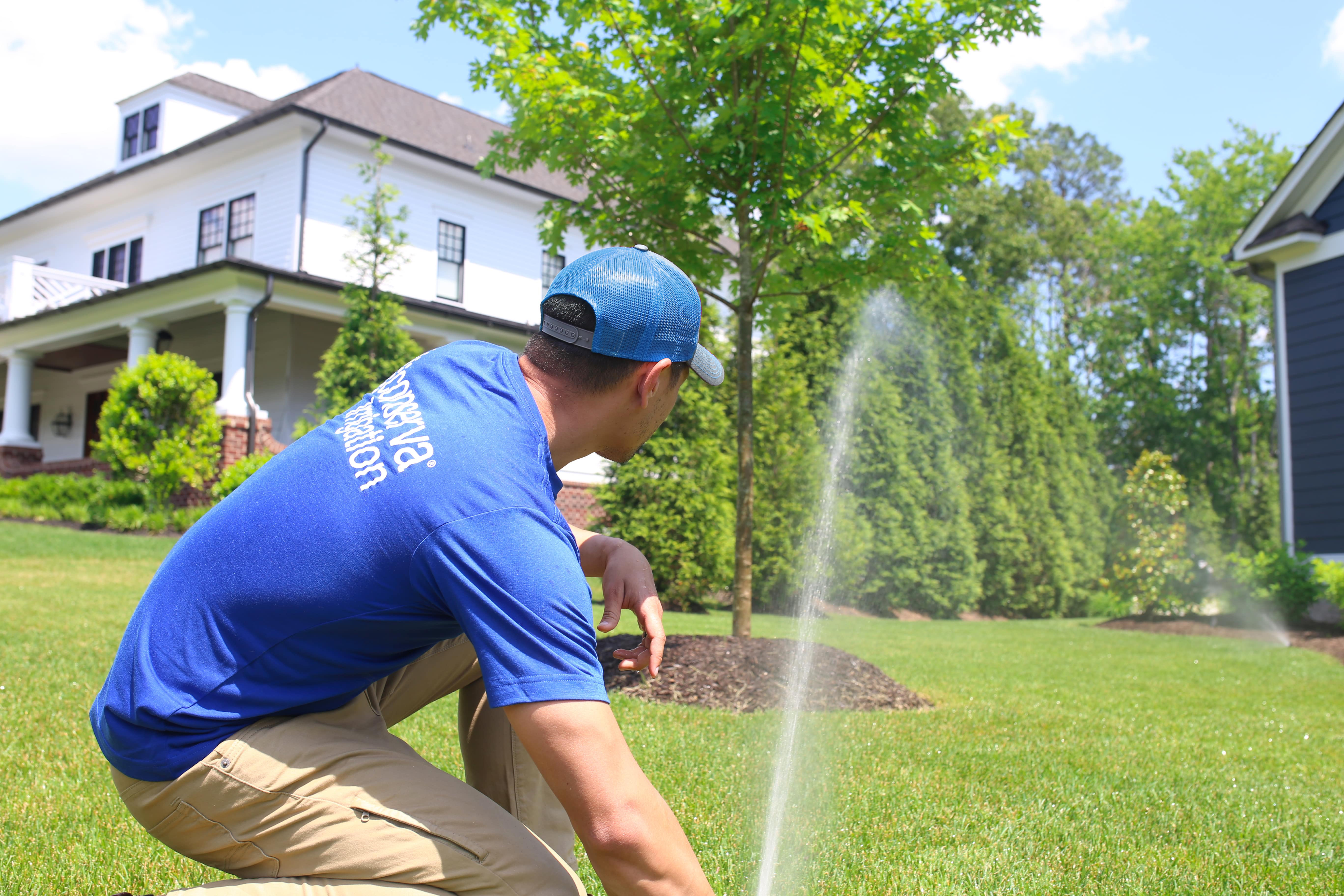 Of course, these are just a few of the irrigation services our sprinkler technicians provide in Boise and the surrounding areas. Homeowners like yourself want a healthy and beautiful lawn without a pricey water bill. When you call on Conserva Irrigation you'll receive sprinkler service that saves on water and service that you can brag to your friends and family about.
If you're in need of sprinkler maintenance, repair, or installation, give our team a call! We'll schedule your service, arrive on time, and get to work on getting your sprinkler system back to watering as efficiently as possible.
Give us a call at (208) 505-5019 or contact us online to request your sprinkler maintenance, repair, or installation service today!