Areas We Serve
Boise
Garden City
Mountain Home
Mountain Home Afb
and the surrounding areas
Use 60%* Less Water on Irrigation
We help homeowners become more environmentally responsible while sustaining healthy lawns.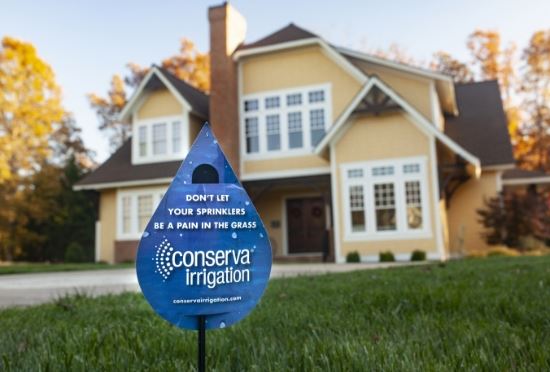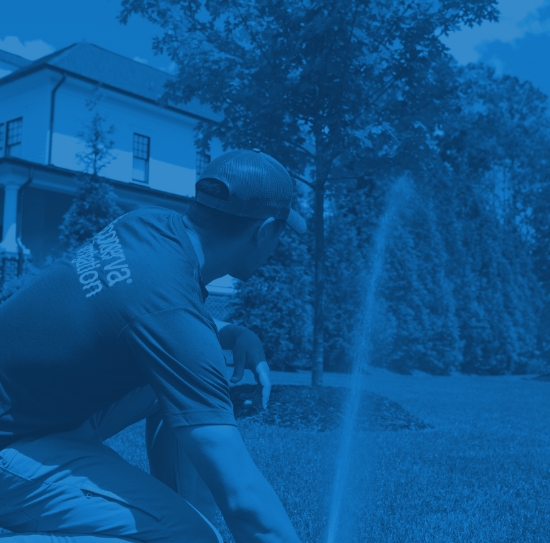 Sprinkler & Irrigation Services in Boise
Conservation is in our name, in our culture, and in our commitment to our clients. Conserva Irrigation® proudly specializes in commercial and residential irrigation services and solutions that help alleviate the billions of gallons of water wasted every day due to irrigation system runoff.
When you choose our eco-friendly services, you can save money, conserve water, and maintain a beautiful lawn all at the same time.
Did you know that, out of all the water the average home uses every day, more than half of it is consumed by irrigation systems? This means that your sprinkler system likely accounts for more than half the cost of your water bill.
Call our experienced irrigation technicians in Boise for a free sprinkler inspection for your home or business.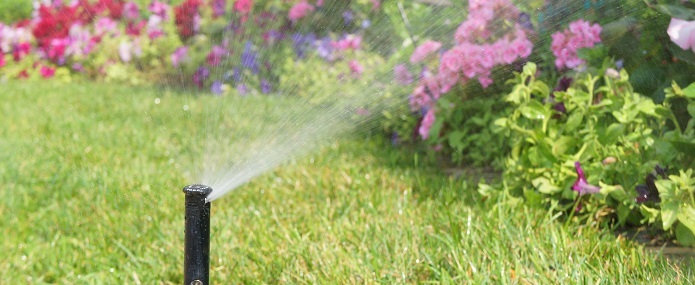 Financing Available!
Financing Options include: 12-Month Same-As-Cash Loan, Traditional Installment Loan, or 0% APR 12-Month Loan*
*Credit and loans provided by EnerBank USA, Member FDIC, on approved credit, for a limited time. Contact Conserva Irrigation for more information on terms and conditions.
Contact Us
Less Water. More Savings.
At Conserva Irrigation of Metro Boise, we continue to offer reliable residential and commercial sprinkler services built to conserve water and lower your bill, all while keeping your lawn looking it's absolute best year-round. Our team is dedicated to fully understanding the goals you have for your yard and finding solutions that work for you – and your wallet!
Some of the irrigation services we offer in Boise and surrounding communities include:
Irrigation and Sprinkler Installation Services - Our team is happy to provide professional and reliable sprinkler and lawn irrigation services. Whether you're looking for traditional drip irrigation or a modern, sleek sprinkler system, we can handle the installation.
Sprinkler System Maintenance Services - From leaky sprinkler heads to programming issues, our professional maintenance team can handle a variety of sprinkler problems you may encounter. Big or small, our experts can handle virtually any sprinkler or irrigation project.
Irrigation Design Services - Have no idea where to start? Even if you have no idea where to start, our team can perform a walk-through of your property and learn more about the goals you have for your space so we can design a sprinkler or irrigation system that will help your lawn thrive!
When you hire the team at Conserva Irrigation of Metro Boise, not only are you getting some of the best irrigation system services available, you're also getting the ultimate peace of mind. You can rest assured knowing that our advanced systems will help you maximize your water savings while helping you do your part in conserving water – one of the earth's most precious resources.
Whether you're looking for a commercial lawn irrigation system or one for your residential property, every component we use in our systems is specially selected to provide your landscape with the perfect amount of water, exactly when your lawn needs it.
Boise Sprinkler Installation and Repair Near You
You could be past due on getting your irrigation system inspected. A damaged or malfunctioning irrigation system could cause more costs down the road to manage your lawn. Reach out to Conserva Irrigation of Metro Boise now if your irrigation system needs repair.
Here are five signs that your sprinkler system may need repair:
Watering is uneven
Lack of water pressure
Sprinkler heads are spraying off target
Control valves are dripping
Water bill is higher than usual
We offer a free comprehensive, no-obligation irrigation system inspection to our new customers. The skilled Boise law irrigation technicians take their time and go over each element and function of your irrigation system to make sure we cover everything.
About Boise, ID
The capital of Idaho and its most populous city, Boise is located in the southwestern part of the state. Boise got its name from French-Canadian trappers who identified the tree-lined Snake River, as the French word for "wooded" is boisé. Much of Boise's early growth came from its location on the Oregon Trail as well as the gold rush of 1962. Boise was made the capital of Idaho in 1864, and the city continued to grow and thrive. Today, Boise is recognized as a cultural and economic hub. It is home to Boise State University, diverse industries, lush suburbs, and numerous parks and open spaces. It is also the heart of the Boise National Forest. Boise is both rugged and refined.
Packages
Nice 'N Easy
Package

$215

Summerization

Winterization

10% Off System Upgrades

Priority Scheduling

Contact Us
Full Season
Package

$300

Summerization

Winterization

1 Mid-Season Inspection

10% Off System Upgrades

Priority Scheduling

Contact Us

What Our Clients Are Saying
"Conserva Irrigation did a thorough check on my sprinkler system, and I feel confident to rely on them for sprinkler problems in the future." Anonymous

Read More