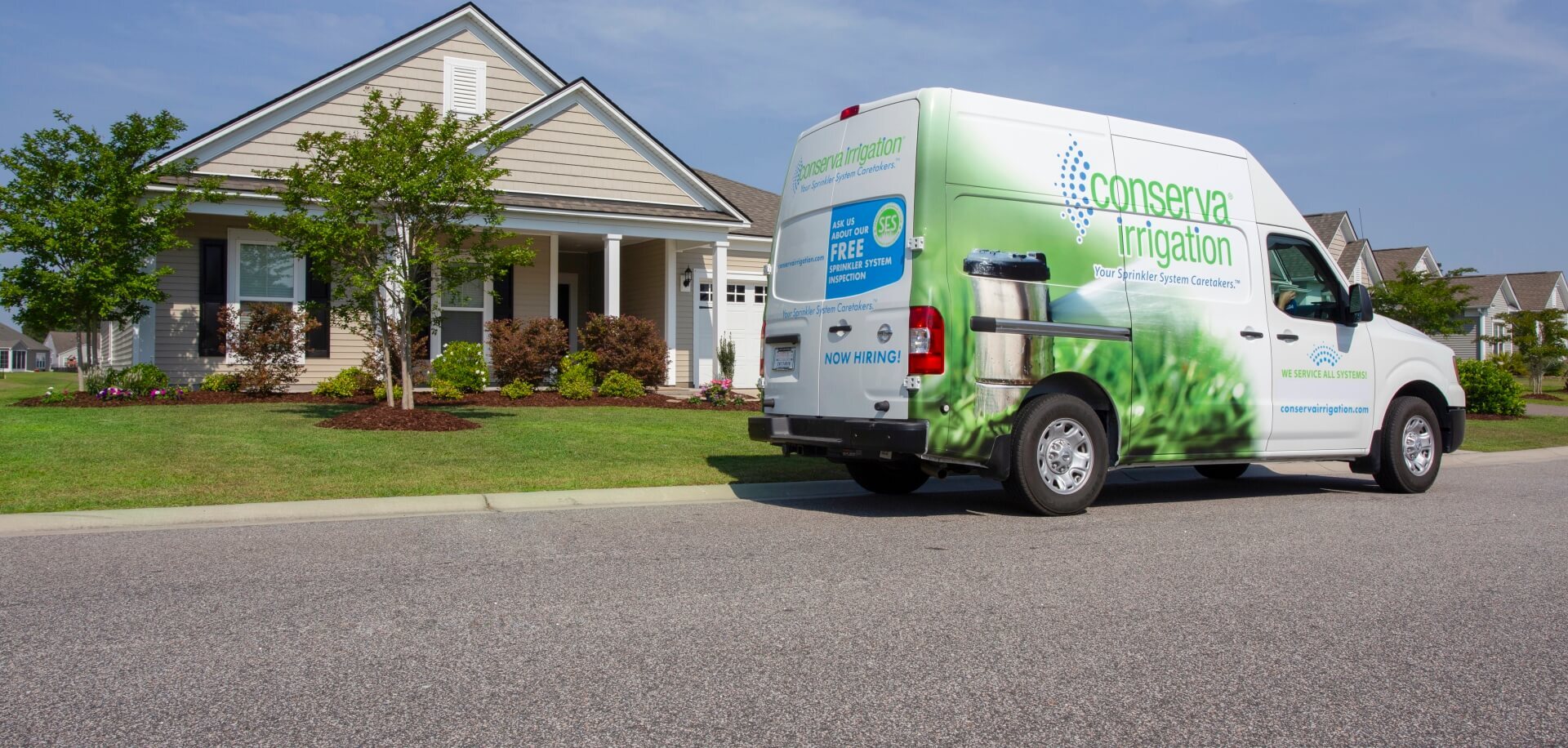 Less water. More savings. Healthy landscapes.
Learn More
Areas We Serve
Bellaire
Clodine
Foster
Four Corners
Greatwood
Houston
Missouri City
Pecan Grove
Richmond
Rosenberg
Sienna Plantation
Sugar Land
Thompsons
and the surrounding areas
Use 60%* Less Water on Irrigation
We help homeowners become more environmentally responsible while sustaining healthy lawns.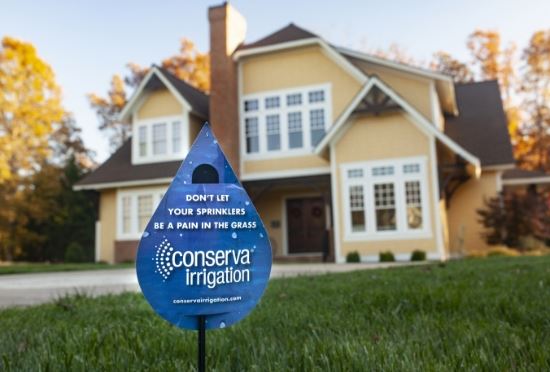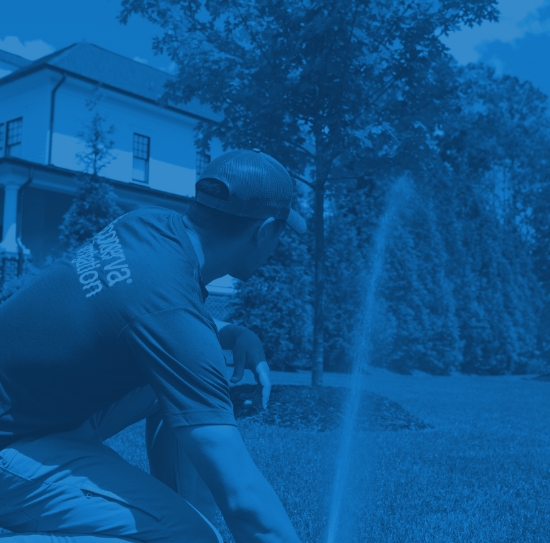 Lawn Irrigation and Sprinkler System Repair and Installation in Sugar Land

With the right sprinkler system, you can keep your lawn looking beautiful and healthy year round. The experienced professionals at Conserva Irrigation of Southwest Houston can handle all types of sprinkler systems, from minor repairs to complete installations. We'll assess the needs of your lawn and provide customized solutions for proper watering and irrigation.
Our specialists are well-versed in the most up-to-date techniques for efficient yard maintenance, including using timers and sensors to conserve water. We'll help you create a system tailored to your individual needs to ensure that your lawn stays green and healthy year round.
Improve your lawn and conserve water with irrigation repair and installation! Contact our experts online or call (346) 258-3686.
Reliable Southwest Houston Irrigation Services
If your sprinkler system isn't optimized, you're tossing hard-earned money down the drain. Excess water is wasted money. Sprinkler and irrigation systems can use more than half of daily water usage in the home especially in hot climates like Houston. More than 1 billion gallons of water are needlessly consumed everyday by improper sprinkler systems.
To save consumers money and reduce environmental impact, this is something that should be fixed. The irrigation experts at Conserva Irrigation of Southwest Houston are here to help.
For irrigation repair and installation services near you, call us at (346) 258-3686 or contact us online today to schedule a free sprinkler inspection.
Sprinkler System Repair
Conserva Irrigation of Southwest Houston can help you troubleshoot your irrigation system and provide sprinkler repair services. We can get down to the real issue that is causing unexplained spikes in your water bill, dead and dry grass, or inefficiency in watering.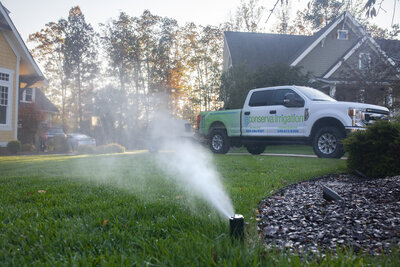 Conserva Irrigation of Southwest Houston can help with:
Sprinkler Installation
Free Sprinkler Inspections
Winterization
Commercial Irrigation
Backflow Testing
If you live in southwest Houston near Sugar Land and are looking for lawn sprinkler head repair services, look no further! Our experienced team of technicians can provide you with the best quality service to ensure your lawn is properly hydrated. We have a wide variety of parts available so that we can quickly identify any issues and get them repaired in a timely manner. We also offer preventative maintenance services to help keep your system running smoothly all year long. With our expertise and dedication, we guarantee that your lawn will be well taken care of!
Irrigation System Installations
At Conserva Irrigation of Southwest Houston, we provide a simple and convenient way to keep your lawn beautiful and help you save on water and energy with our irrigation system installations. We have integrated the latest technology into our systems to give you maximum control - you can easily monitor and adjust your system via any connected device using our smart controller feature.
In addition, the integrated weather sensor will ensure that your lawn and landscaping are never over or under-watered by constantly readjusting to your local weather conditions. That way you don't have to worry about your sprinklers running while it's raining outside! So if you're looking for an efficient and sustainable solution to all your residential or commercial irrigation needs, look no further than Conserva Irrigation of Southwest Houston!
Looking for irrigation system repair or installation in Sugar Land? You've come to the right place! Contact us online or call (346) 258-3686 to get started!
How Do You Know If You Need Sprinkler or Irrigation Repair?
Underground leaks in your sprinkler and irrigation system are hard to identify since they cannot be seen. There are, however, a few ways to identify if you need irrigation system repair and maintenance.
Water gushing out of the ground where a sprinkler head used to be. If water shoots out of the ground up into the air this is a sign that one of your sprinkler heads is broken and needs replacement or repair. Leaving a broken sprinkler head unattended will cause a change in water pressure that will affect your entire irrigation system.

If the ground is flooding, but no sprinkler heads are nearby, this could be a sign that an underground line between sprinkler heads is broken.

If water continues to flow out of a sprinkler head when the system is off, this could be a sign that a seal or part of the sprinkler head has broken and needs repair

Look around your property for taller grass, dry areas, or flooding to identify if there might be a failure in the overall irrigation system. Uneven watering could simply be a sign that your sprinkler system needs to be adjusted and maintained rather than needing repair.
We will schedule an appointment to conduct a thorough irrigation inspection. This inspection comes at no cost to you. The assessment lets us know what sprinkler services can improve your system and reduce water usage by up to 60%.
Contact our lawn irrigation experts near you at (346) 258-3686 or contact us online today to get started today!
---
Meet the Owner, Enrique Aceves
---
You should be able to enjoy a lush lawn that is hardy and beautiful year round. Optimizing your irrigation can make this happen while increasing the sprinkler system's lifespan. You'll also be doing your part for the environment with efficient sprinklers.
Serving Cities in Southwest Houston
The Houston climate is a complex system with lots of rain, heat, and temperature swings. Having a reliable irrigation system is helpful for keeping healthy lawns and gardens in an area with unpredictable weather. Conserva Irrigation of Southwest Houston can help cities all over the southwestern portion of the region including the following areas:
Sugar Land
Four Corners
Sienna Plantation
Greatwood
Pecan Grove
Foster
Richmond
Rosenburg
Call (346) 258-3686 for reliable, eco-friendly lawn Houston irrigation services today!
Reputation for Excellence with Lawn Irrigation Repair Services Near You
Since opening in 2021, our team at Conserva Irrigation of Southwest Houston has been hard at work building relationships with homeowners and businesses to keep irrigation systems running smoothly. For our team, no project is too big or too small. We are here to help in any way that we can.
5 Star Rating on Google
Near Perfect 5 Star Rating on Porch.com
We Offer Free Estimates & Inspections
Punctual Service & Fair Pricing
Seasonal Packages for Maximum Convenience
Dial (346) 258-3686 for reliable, eco-friendly lawn irrigation in Sugar Land today!
Packages
Nice 'N Easy
Package

$229

2 Annual Inspections

Contact Us
Full Season
Package

$325

4 Annual Inspections

Contact Us

What Our Clients Are Saying
"I have had the pleasure of working with Conserva Irrigation for 3 years. When they delivered their initial presentation to us, I was impressed how they clearly and professionally informed us about the services they offered. More importantly though, Conserva Irrigation has fulfilled, time and time again, the very services they shared with us three years ago."

Rachel T.

"I'm very pleased with the service from Conserva Irrigation. For the last year, my sprinkler system started to get a mind of its own and would cut on and off sporadically while a few of the heads were missing some parts of my yard. Two gents came by to take care of the to do list. Maintaining a yard is hard and your sprinkler system needs to be on point!"

Xerxes N.

"From start to end Conserva was professional and communicated well. They met and exceeded all of my expectation around getting my first sprinkler system. They are worth the money in every aspect. In the end I would highly recommend them to my family and friends."

Jacob L.
Read More