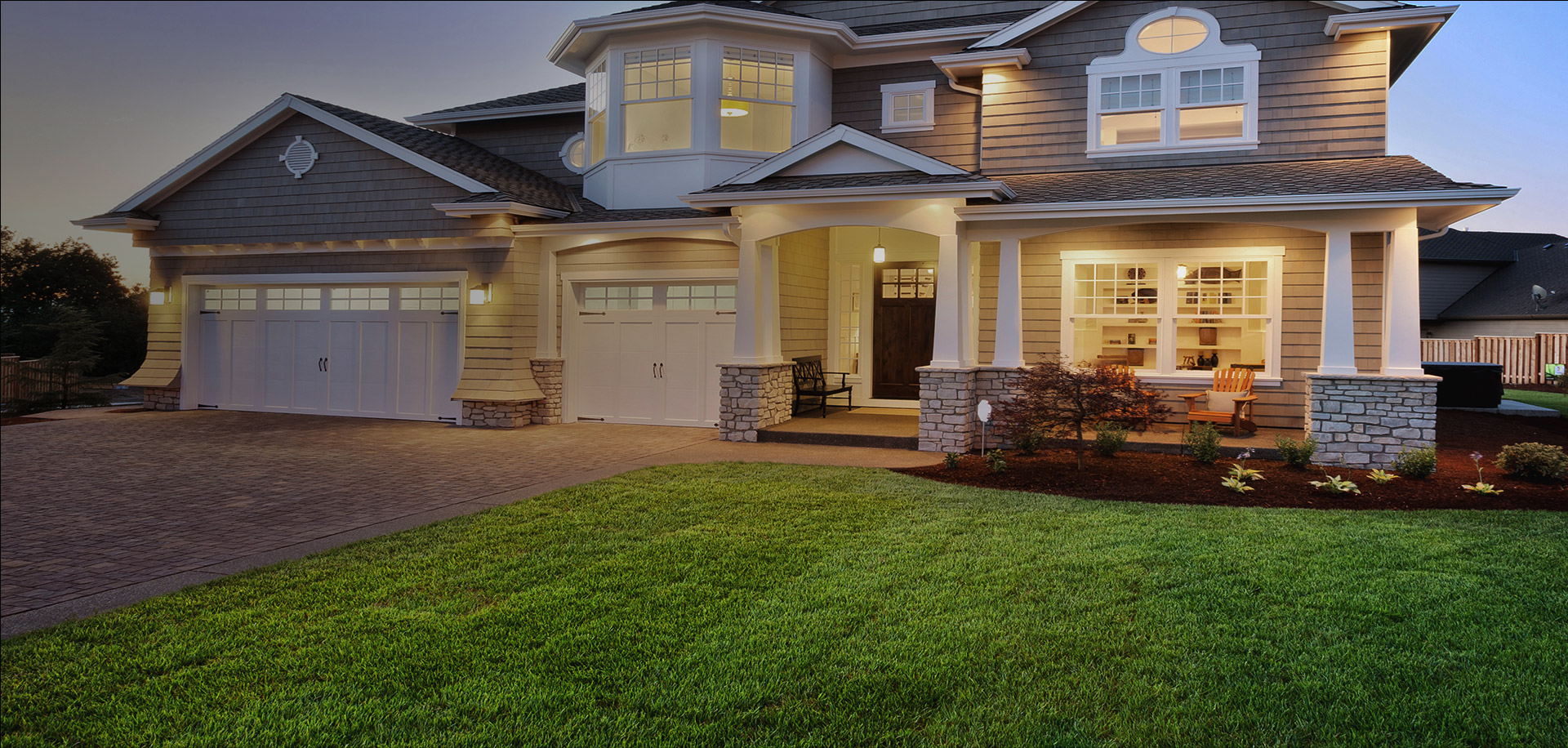 Learn About Our Residential Irrigation Services
Our Services
Use 60%* Less Water on Irrigation
We help homeowners become more environmentally responsible while sustaining healthy lawns.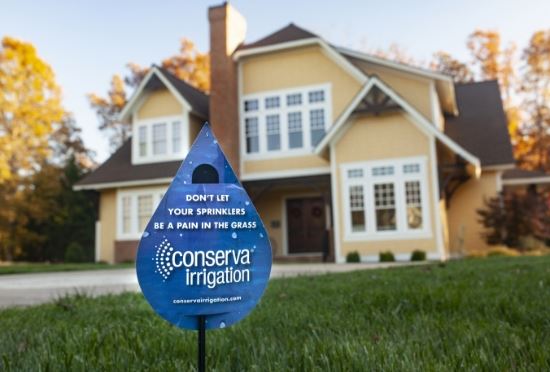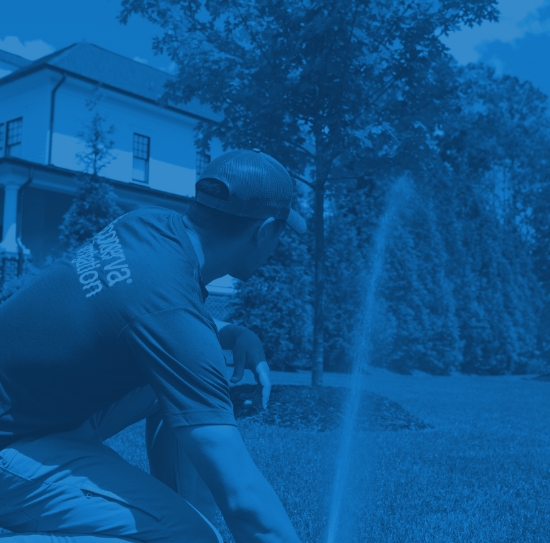 Lawn Irrigation & Sprinkler Installation in Fairfax, VA
Irrigation and Sprinkler Repair Near You
Did you know that irrigation system runoff wastes 1.5 billion gallons of water a day? Not only does that excess water run up your monthly bills. But it also results in affecting water supply and overflowing sewers.
At Conserva Irrigation of Northern Virginia West, we're here to put a stop to these problems with sprinkler and irrigation services that conserve water. Our eco-friendly, efficient sprinkler systems maintain your Fairfax lawn without wasting a drop. If you're interested in getting irrigation in Fairfax, VA, keep on reading!
Many of our clients experience such exceptional results from their reduction in water usage that their new lawn irrigation system pays for itself in only a few years.
Our commercial & residential irrigation services are available year round, ready to help winterize your sprinkler systems and ensure your lawn stays lush during the summer months.
Looking for the best irrigation companies near Fairfax, VA? Call us at (703) 782-5389 or contact us online!
Irrigation and Sprinkler Repair Near Fairfax, VA
Less Water. More Savings.
How do we help our clients achieve such phenomenal results? It's simple; we have time-tested our designs and uses only the best quality products. We have a partnership with TORO, equipping us with the best sprinkler systems. Our Certified Irrigation Technicians (CITs) have rigorous training along with years of experience in both irrigation repair and sprinkler installation. They can pinpoint problem areas and create the best solution.
Sprinkler and Irrigation Services
Locals call on us for year round irrigation services including sprinkler system repair and commercial lawn irrigation. We provide a full range of irrigation services in Fairfax, VA. Many of our customers rely on us for the following:
Irrigation Installation and Repair
We provide irrigation installation near you for both residential and commercial properties. If water is pooling up on your property, or your sprinkler system isn't working as it should, give us a call.
Sprinkler Repair Services
Common sprinkler problems can also include cracked sprinkler heads, severed water lines, and programming errors. Our sprinkler repair services include a complimentary sprinkler system inspection.
Signs that your sprinklers might be damaged and in need of repairs include:
Inconsistent water pressure
Sprinkler heads that are tilted or not installed properly
Sprinklers making unusual sounds
Leaking pipes and connections between the water source/spigot and the sprinkler system
Wet spots on your lawn that weren't previously there
Pooling of water around the base of any specific sprinkler head
We make sure you don't end up wasting precious time, water, and money by having your lawn watered improperly. We offer a range of irrigation services to suit your needs.
It's important to invest in a good irrigation system that will be worth the investment. With Conserva Irrigation of Northern Virginia West, you can rest assure that your plants will not be thirsty while conserving water by up to 30% thanks to the best sprinkler services. With our free estimates, you get to decide which sprinkler service is right for you and your home. Whether you need an installation or winterization, we have a solution for every customer.
Take Care of Your Fairfax, VA Irrigation System All Year
Have you been trying to find someone who could "winterize sprinkler system near me"? Well don't look any further - Conserva Irrigation of Northern Virginia West offers Fairfax sprinkler winterization to keep your sprinklers damage-free throughout the winter time. Getting a sprinkler system blow out annually will help prevent the formation of ice which could lead to burst water lines. Not only will this cause leaks that increase your water bills, but this will eventually lead to the need for sprinkler repair or even replacement much earlier than needed. We're one of the most trusted companies that winterize sprinkler systems, so call us today for your free sprinkler inspection!
About Fairfax, VA
The city of Fairfax was founded in 1805 and is a community that stretches six square miles in the heart of Northern Virginia. In the last 10 years, Fairfax has experienced a population boom, going from 22,565 to 24,146. Fairfax is a bustling suburb of Washington, D.C., our nation's capital, known for its colonial revival-style buildings.
With wide-ranging coffee shops, restaurants, beautiful parks, and shopping galore, you'll discover the rich diversity that the city in the Commonwealth of Virginia is recognized for. You get the best of both worlds when you stop in for a visit—a suburban feel with an urban touch that makes the community a cultural and tourist hub.
For irrigation and sprinkler services near you, call us at (703) 782-5389 or contact us online to schedule a free sprinkler inspection.
Packages
Nice 'N Easy
Package

$198

Summerization

Winterization

10% Off System Upgrades

Contact Us
Full Season
Package

$240

Summerization

Winterization

1 Mid-Season Inspection

10% Off System Upgrades

Contact Us

What Our Clients Are Saying
"I have had the pleasure of working with Conserva Irrigation for 3 years. When they delivered their initial presentation to us, I was impressed how they clearly and professionally informed us about the services they offered. More importantly though, Conserva Irrigation has fulfilled, time and time again, the very services they shared with us three years ago."

Rachel T.

"I'm very pleased with the service from Conserva Irrigation. For the last year, my sprinkler system started to get a mind of its own and would cut on and off sporadically while a few of the heads were missing some parts of my yard. Two gents came by to take care of the to do list. Maintaining a yard is hard and your sprinkler system needs to be on point!"

Xerxes N.

"From start to end Conserva was professional and communicated well. They met and exceeded all of my expectation around getting my first sprinkler system. They are worth the money in every aspect. In the end I would highly recommend them to my family and friends."

Jacob L.
Read More