Sprinkler Repair and Installation in Weston, Florida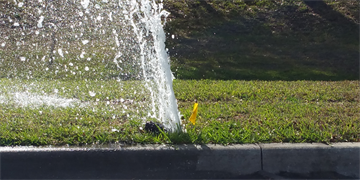 When is the last time you observed how effective your sprinkler system is at providing optimal water to your lawn or landscape? Believe it or not, most sprinkler system issues aren't as easy to notice as, for example, a geyser of water shooting into the air. There are multiple issues that can arise with your Weston, FL, sprinkler system that you may never notice without close examination.
Here's a brief listing of the most common sprinkler system issues we encounter here in Weston, Florida:
Broken sprinkler heads
Lateral line leaks
Irrigation system design issues
Broken Sprinkler Systems Can Raise Your Water Bill and Wreck Your Lawn
If your sprinkler heads are cracked or are slightly leaking, that could result in hundreds or thousands of gallons of wasted water over the course of just one season. If you've noticed a spike in your water bill, it could be a result of a broken sprinkler system.
Additionally, you'll end up with certain areas of your lawn that are overwatered; overwatering your lawn may actually cause more damage to your lawn than underwatering, as overwatering leads to fungus growth and insect infestation. Keep your lawn healthy, call Conserva Irrigation of Fort Lauderdale today at (954) 520-7452.
Your Sprinkler System Caretakers In Weston, Florida
Through our 12-point sprinkler system check-up, we'll be able to point out which areas of your landscape irrigation are in need of immediate repair and what can wait. Additionally, we'll be able to show you how integrating a smart sprinkler system like a rain sensor with a Toro® EVOLUTION controller can help you ensure that your lawn is only watered when it's needed. How many times have you driven down the road and seen someone's sprinkler system firing off when it's raining? Don't be that guy or gal. Call the sprinkler system repair experts at Conserva Irrigation of Fort Lauderdale.
Take Advantage of Our Annual Sprinkler Maintenance Plans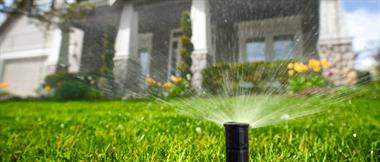 Furthermore, we offer annual maintenance plans that fit anyone's budget. By signing up for an annual sprinkler system maintenance plan, Conserva Irrigation will ensure that your sprinkler system is operating at peak performance all year long. This is especially important due to the intense heat and strain put on your lawn and landscape during the hot, dry months.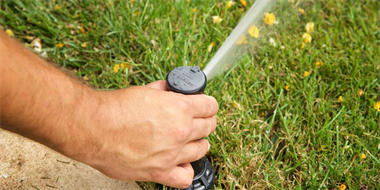 In addition to ensuring your Weston, FL irrigation system is operating at peak efficiency, we'll also educate you on the advances in smart irrigation technology. Through the use of smart timers and weather sensors, your home's irrigation system can become autonomous with true "set it and forget it" technology. If your irrigation system is on the older side, you should at least have it inspected to check for cracked sprinkler heads, proper coverage, and leaking lateral lines. At Conserva Irrigation of Fort Lauderdale, we offer an inspection of your sprinkler system and even give you a breakdown of all your problem areas and how to fix them.