Use 60%* Less Water on Irrigation
We help homeowners become more environmentally responsible while sustaining healthy lawns.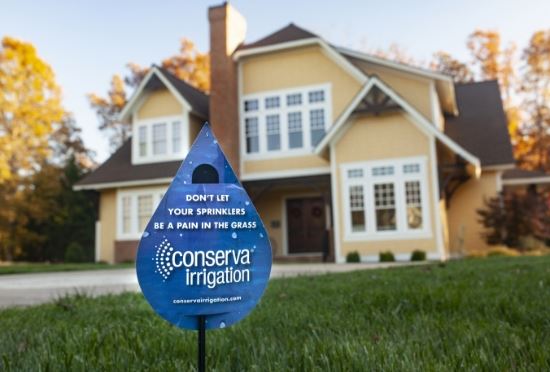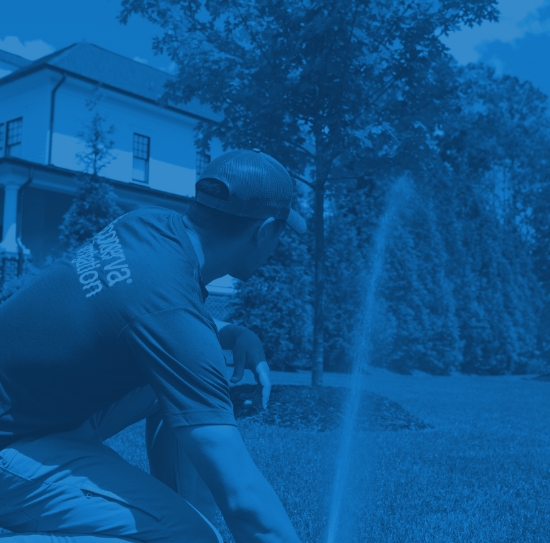 Sprinkler & Irrigation Services in Sunrise, FL
Are you tired of dealing with flooding or dry spots in your yard caused by malfunctioning sprinklers? Look no further than Conserva Irrigation of Fort Lauderdale for reliable and affordable sprinkler repairs and installations in Sunrise, FL. As a trusted leader in efficient irrigation systems, we are dedicated to ensuring your lawn receives the right amount of water while reducing water waste.
For expert irrigation repair and installation services in Sunrise, FL, call us at (954) 520-7452 to schedule a free inspection.
Sprinkler Repair Services in Sunrise, FL
A properly functioning sprinkler system is crucial for maintaining a healthy and vibrant lawn. If you're experiencing issues with your sprinklers, it's essential to seek professional repair services to prevent further damage and ensure optimal performance. While DIY repairs may seem tempting, hiring Conserva Irrigation of Fort Lauderdale for your sprinkler repair needs offers several benefits.
Benefits of Hiring a Professional Sprinkler Repair Company
Expertise and Experience: Our experienced technicians have the necessary knowledge and skills to identify and fix any sprinkler problems accurately. You can trust us to get the job done right the first time.

Time and Cost Savings: By hiring our professional sprinkler repair service, you can save valuable time and money. We will quickly diagnose and resolve the issue, preventing further damage and costly repairs in the future.

High-Quality Service: We use top-quality materials and tools for our repairs, ensuring the longevity and effectiveness of the fix. Our focus on quality reduces the need for frequent maintenance and repairs.

Convenience: Let our professionals handle your sprinkler repair, saving you from the hassle of DIY repairs or the need to learn complex irrigation systems. We will take care of the problem efficiently and effectively.

Customized Solutions: Our professional sprinkler repair service offers customized solutions tailored to your specific needs and preferences. We will optimize your sprinkler system to ensure it meets the unique requirements of your lawn and landscape.

Peace of Mind: Hiring our team of professionals gives you peace of mind, knowing that your sprinkler system is in capable hands. We will ensure the repair is done efficiently, and your lawn will receive the water it needs to thrive.
With our expertise and experience, we can quickly identify and fix any problems with your sprinkler system, saving you time and money in the long run.
Let us help you restore your sprinkler system's performance and keep your lawn looking its best. Contact us today!
NDS Certified Drainage Contractor
At Conserva Irrigation of Fort Lauderdale, we understand that the causes and solutions for water pooling on your property can vary greatly. That's why our team is proud to be NDS Drainage Certified. With our expertise and certification, we offer the most efficient irrigation products and methods for effective water management. While other irrigation companies may claim to provide drainage solutions, our technicians have the certifications to back it up.

Expert Lawn Irrigation Repair in Sunrise, FL
To ensure the longevity and optimal performance of your irrigation system, regular maintenance and timely repairs are essential. At Conserva Irrigation of Fort Lauderdale, we have years of experience in resolving irrigation issues and restoring your system to its full functionality.
Here are some common signs that indicate your sprinkler system may be in need of repair:
Underground leaks: Identifying underground leaks in your sprinkler and irrigation system can be challenging as they are not visible. However, if you notice water gushing out of the ground where a sprinkler head used to be or if the ground is flooding in areas not near the sprinkler heads, it could indicate a broken sprinkler head or an underground line issue.

Continuous water flow: If water continues to flow out of a sprinkler head even when the system is off, it may indicate a broken seal or a damaged part that requires repair.

Uneven watering: If you observe areas of taller grass, dry patches, or flooding on your property, it could be a sign of an overall irrigation system failure or the need for adjustments and maintenance.

Sputtering heads: Sputtering heads may be a result of water pressure issues, but it could also indicate a need for repair. Our expert team can help determine the root cause and resolve the issue for you.

Sudden increase in water bill: If you notice a significant increase in your water bill without a corresponding change in water usage, it's possible that your sprinkler system is in need of repair.
Don't let these issues persist. Contact Conserva Irrigation of Fort Lauderdale for reliable sprinkler repairs in Sunrise, FL. Our experienced technicians will diagnose and address the problem to ensure your irrigation system functions optimally.
To request your free inspection for irrigation repair or new installation in Sunrise, FL, call us at (954) 520-7452 or contact us online today!
Packages
Full Season
Package

$349

4 Annual Inspections

10% Off System Upgrades

Contact Us

What Our Clients Are Saying
"Conserva Irrigation of Fort Lauderdale services my irrigation system. They do a great job, and I have recommended this company to all my neighbors. I found Juan to be very personable, friendly and ..." Alberto G.

"They were very professional and courteous. Cleaned up after the work was completed. I would hire again to do any irrigation work. Showed up on time and made sure that I was happy with work." Bruce F.

"They repaired the problem I had as well as looking at my whole system." Rick L.

"Great job by Justin today on fixing our sprinkler problems. Professional, courteous service and quick repair. Also courteous service by Ellie. Thanks." Archie
Ft lauderdale, FL
Read More