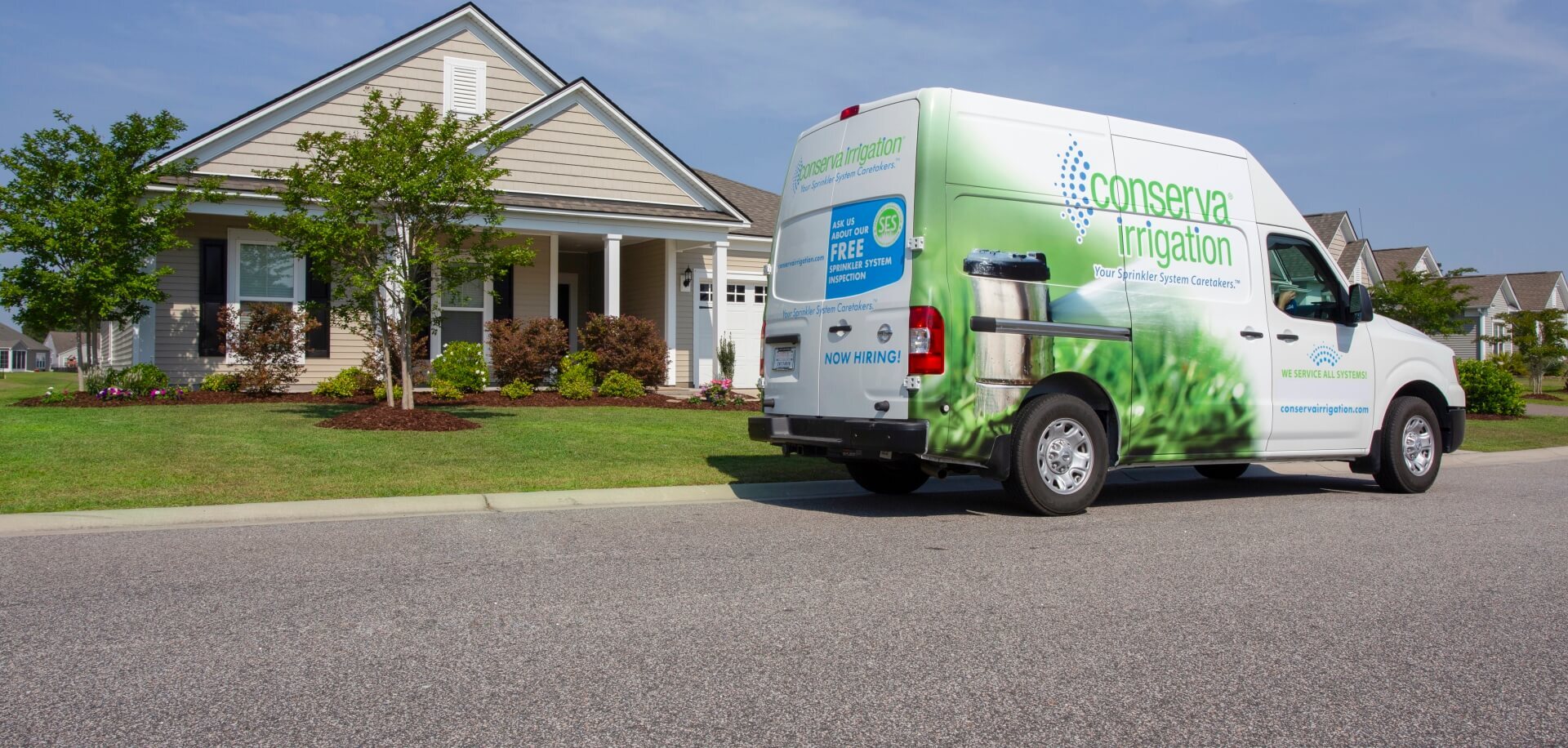 Less water. More savings. Healthy landscapes.
Learn More
Areas We Serve
Clearwater
Clearwater Beach
Dunedin
Holiday
New Port Richey
Oldsmar
Palm Harbor
Safety Harbor
Tarpon Springs
and the surrounding areas
Use 60%* Less Water on Irrigation
We help homeowners become more environmentally responsible while sustaining healthy lawns.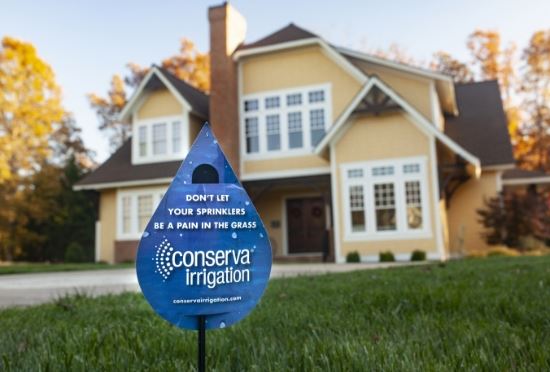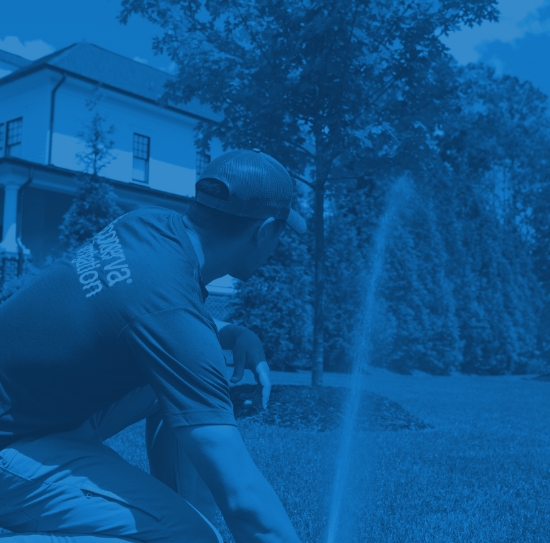 Lawn Irrigation Service in Clearwater
Maintaining Beautiful Lawns Without Draining Resources
Not only is Conserva Irrigation of Greater Clearwater committed to providing personalized lawn irrigation and sprinkler installation services, but we're devoted to preserving our most natural resource: water. What other local company can say that? We support home and business owners in and around Clearwater, offering comprehensive and efficient solutions to various sprinkler issues.
Count on our qualified and professional Clearwater technicians to offer commercial and residential sprinkler services that include:
Sprinkler installation and repair
Winterization
Summerization
Backflow testing
Drip irrigation installation
We offer these and many more solutions that keep your lawn thriving all year long, conserving water usage and putting money back in your pocket.
Sprinkler Repairs in Clearwater
Sprinkler repairs require specialized knowledge and experience to ensure that the sprinklers are working correctly and that any damage is addressed in an efficient manner. What's involved in sprinkler repair will depend on the specific issue and what may be causing the sprinkler to malfunction. In some cases, a sprinkler head may need to be replaced, while other situations may call for troubleshooting of existing hardware. The sprinkler system should also be checked for clogs or leaks, as these can lead to both short-term operational problems and long-term damage.
Regardless of the specific sprinkler repair being undertaken, it is essential that professional technicians be enlisted to ensure the job is completed properly. From inspecting the sprinkler system for issues prior to repair work to thoroughly testing after a repair is complete, taking the time to do sprinkler repairs correctly is critical for keeping your sprinklers functioning optimally and preventing further damage down the line.
Sprinkler Installation in Clearwater
Installing sprinklers can be an efficient and cost-effective way to water lawns and gardens. By automating the process, sprinklers can help conserve water and reduce labor costs. But what's involved in sprinkler installation? Before anything else is done, the work area must be surveyed to determine the placement of sprinklers, sprinkler heads and pipes. Additionally, attention must be paid to making sure sprinkler pressure matches what's recommended by the manufacturer. Once these tasks have been accomplished, installation can begin with digging trenches for sprinkler lines, connecting them up and sealing any joints.
Finally, after checking to ensure everything is connected correctly, electrical wiring is installed to power the sprinklers: once this step is completed it's time to test the system out. Sprinkler installation may seem complicated at first glance but when approached in a systematic manner there's no reason why anyone shouldn't be able to reap the many benefits associated with this easy-to-maintain watering system. With proper maintenance sprinklers can provide years of reliable service. It pays off in both money saved and in healthy plants thanks to a consistent level of water delivery over time.
So if you're looking for an affordable option for keeping your garden hydrated - consider sprinkler installation today!
What Makes Conserva Irrigation a Trusted Sprinkler Installation & Repair Provider?
You can't trust every residential and commercial lawn irrigation service company with the health and well-being of your landscape. However, you can rely on our local Clearwater business to design a customized plan that matches your goals and budget.
We do this by offering:
Open communication – From our initial conversation to our final meeting, we'll always be available to answer any questions and address your concerns. With our team, communication is always open and honest.
Full-service experience – Whether you need sprinkler installation, repair, or maintenance, we can provide it all. You will always get a full-service experience when you partner with us.
Thorough inspections – We don't cut corners or speed through the process. Complete and thorough irrigation system inspections are a staple of our service.
Customized offerings – One-size-fits-all solutions aren't conducive to individual needs. For this reason, our services are tailored to suit your needs to a T.
As a result of these service aspects, we want to become your go-to provider for sprinkler installation and lawn irrigation support.
When you need top-notch assistance and superior-quality sprinkler heads, sensors, and more, count on Conserva Irrigation of Greater Clearwater. Call (813) 670-9016 to get started today.

What Our Clients Are Saying
"I have had the pleasure of working with Conserva Irrigation for 3 years. When they delivered their initial presentation to us, I was impressed how they clearly and professionally informed us about the services they offered. More importantly though, Conserva Irrigation has fulfilled, time and time again, the very services they shared with us three years ago."

Rachel T.

"I'm very pleased with the service from Conserva Irrigation. For the last year, my sprinkler system started to get a mind of its own and would cut on and off sporadically while a few of the heads were missing some parts of my yard. Two gents came by to take care of the to do list. Maintaining a yard is hard and your sprinkler system needs to be on point!"

Xerxes N.

"From start to end Conserva was professional and communicated well. They met and exceeded all of my expectation around getting my first sprinkler system. They are worth the money in every aspect. In the end I would highly recommend them to my family and friends."

Jacob L.
Read More