Sprinkler System Repairs in The Woodlands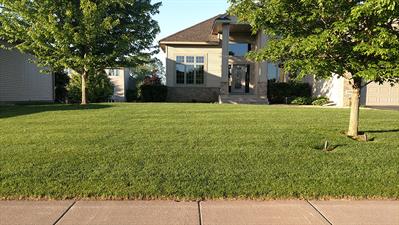 Do you have a cracked sprinkler head? Did your pressure vacuum breaker just blow, resulting in a lawn geyser? Do you have dead patches, soggy patches, pooling, puddling or too much run-off? Or maybe just an unidentified sprinkler leak? Conserva Irrigation of Northwest Houston is your best choice for lawn sprinkler system repairs and drip irrigation repairs in The Woodlands, Spring, and all of North Houston. We offer fast, friendly, professional sprinkler repairs for large and small irrigation systems.
Sprinkler System Leaks are Urgent
We make every effort to get to your urgent sprinkler repair need as quickly as we can. Some sprinkler leaks are urgent, and others are less so. If you are losing water and turning the water off did not stop the flow of water, call us immediately. Leave a detailed message, so we know the level of urgency for your sprinkler repair needs. We'll get back to you as soon as we can. Call now at (281) 843-8465!
The Best North Houston Sprinkler Repair Parts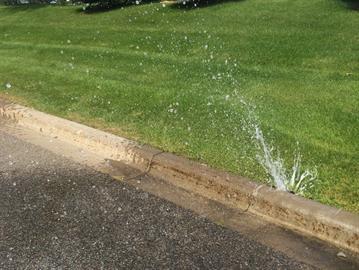 Conserva Irrigation of Northwest Houston is breaking the mold in the irrigation industry. Not only have we partnered with the most innovative irrigation parts company, Toro®. But we go the extra mile to make sure the most frequently needed sprinkler repair parts are well-stocked on our truck. From sprinkler heads to nozzles and the best SMART irrigation controllers, with every repair we make, your system will improve. It will become more efficient, saving water and saving you money! Toro also offers a 5-year warranty on all parts to give you piece-of-mind.
North Houston Sprinkler System Inspection
Has it been quite some time since you've serviced your The Woodlands' sprinkler system? Are you not sure if your system is running efficiently, needs reprogramming or could use some repairs? We offer a FREE sprinkler system inspection to address those concerns. Our expert technicians will complete a full 12-point system check-up to diagnose any problems. We'll also identify opportunities for system efficiency improvements. You'll receive a free estimate for urgent sprinkler repairs needed as well as flat-rate pricing for identified efficiency upgrades.
At Conserva Irrigation of North Houston, our goal is to give you a lush, healthy lawn using the precise amount of water needed. Our sprinkler systems on average use 40% less water, and the result is a lush, healthy, lawn and a lower water bill. Call today to find out how we can help you improve your sprinkler systems efficiency.