Why is Spring Sprinkler Startup Service So Important in The Woodlands?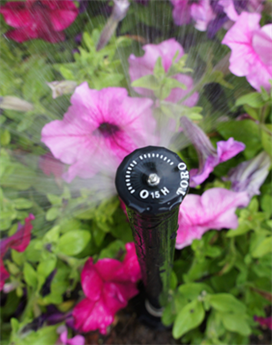 The time has come in North Houston where we can let go of the potential for winter weather. We most likely have avoided a hard freeze and instead have been dealing with torrential rain. With the arrival of March, we can begin to prepare for what will eventually be a hot summer. With a little bit of planning, you can set yourself up for the healthiest, greenest lawn on the block, but you have to start now. We recommend scheduling your spring startup service, also known as summerization, today!
What is a Sprinkler Startup Service?
Hopefully, you shut down your irrigation system for the winter. And even better if you drained all the water from the pressure-vacuum breaker.
Sprinkler start-up service by Conserva Irrigation includes our sprinkler technicians turning your sprinkler system on, setting up your controller and water schedule, but more importantly, we inspect your system. Every line, sprinkler head, and part is examined and observed when turned on to ensure there are no damages needing repair or system adjustments required.
Why is Sprinkler Summerization So Important?
No matter how smart your irrigation system is, you should never just flip the switch on in the spring and forget about it. You never know what happened to those buried lines and sprinkler heads during the winter when the system was not running.
If your system runs in the early morning, as it should, you could be unaware of massive leaks or a clogged head until the grass is dead, or an enormous water bill arrives in your mailbox.
Our sprinkler system startup is the best way to protect yourself from exorbitant water bills while maintaining a healthy lawn this summer. Along with the inspection, we will provide you with a list of items that need repair or that could be upgraded or adjusted to maximize efficiency. You'll have all the knowledge you need to make this summer the easiest yet for maintaining a beautiful lawn and landscape.
Call today to schedule your spring startup!
Posted By
Conserva Irrigation of North Houston
Categories: