Nine Reasons to Buy an Irrigation Maintenance Package
The heat is here. The rain is letting up. That means it is sprinkler system maintenance season in Houston! It is important to make sure your system is running smoothly with no leaks, cracks, or broken heads. It is also vital for the health of your lawn that your sprinklers are optimized for the summer watering schedule. Call us today to schedule a maintenance visit.
OR
9 Reasons to Invest in a Maintenace Package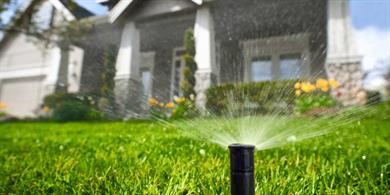 We offer amazing value with our various irrigation maintenance packages. All of our packages are like an insurance policy for your entire irrigation system. And no matter which package you choose you'll enjoy the following benefits:
10% discount on all parts.
1-time per year FREE emergency call.
Set-it and forget it. We handle everything your system needs all year long.
System start-up in the spring.
System shut-down in the winter.
Pressure Vacuum Breaker protection. If it cracks from a freeze after we winterized it, we will pay for the replacement ($300 value).
Seasonal schedule adjustments as needed.
We'll find hidden issues. When your system runs at dawn, you are not likely to see an issue until it has killed your lawn or increased your water bill.
Regular system optimization for the most efficient irrigation possible (lowering your water bill.)
Our most popular package for 4 visits per year at $349 means you will enjoy peace-of-mind all year long about the health of your lawn, landscape, and sprinkler system. Sign up within 30 days of your free inspection and we'll lower the price to $324 for what amounts to $27/month. That is an easy to digest insurance policy for such a complex system with the potential for expensive repairs. Call us today to learn more!
Posted By
Conserva Irrigation of North Houston
Categories: