6 Reasons You Should Turn Your Irrigation System on Even During a Rainy Spring
Based on the number of repair calls we didn't get, we understand there has been a delay in Houston residents starting up their irrigation systems for the summer. We get it, when it was raining and even flooding for a month straight, you thought you should wait. Which is fine, but, we have six great reasons you should start your sprinkler system up as soon as the weather warms up for the year.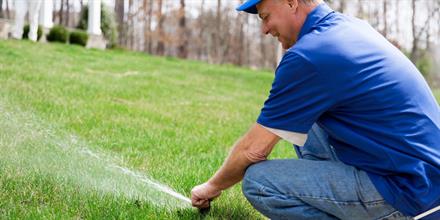 Beat the Rush – If you hire an irrigation service provider to turn your system on in the spring and make sure everything is tip-top, you can avoid the busy rush that will occur when the summer gets hot and dry. The rush could delay your service by a week or two if you wait until it is already hot.
Complete Repairs Before It is Hot & Dry – Flipping your system on BEFORE you are going to need it gives you time to troubleshoot and call for sprinkler repairs before the heat cooks your lawn. If you flip it on yourself and find a major leak, you'll delay irrigating waiting for the repair.
Avoid a Quick Scorch – After a lot of rain, your lawn can easily be scorched in just a few days or a week with no rain, all sun, and plenty of heat. When your system is on, it will know to water soon after the rain stops so you can keep that lush spring lawn, lush.
Stay Consistent – You really don't want to shock your lawn. Grass grows better with consistent H2O. With so much rain, followed by drought, heat, and sun, your lawn will likely suffer from that rapid change if not properly irrigated.
Rain Sensor. Rain sensors are required. Let them do their job. If you have a full weather sensor and a smart controller, you can count on the system not to water your lawn if it doesn't need to. If you find your system running, despite the rain, just call us! Your sensor might be broken; we'll take a look and find the problem and fix it right away.
Minimize Risk of Forgetting – Life is busy. Anything not written down is not getting done. Schools out, vacations are happening, don't add one more thing to your summer to-do list. Get your system up and running smoothly before you need it, so you don't forget.
At Conserva Irrigation of North Houston, we pride ourselves on the smartest most efficient systems available. We know we can count on a well-built irrigation system to not run when we are experiencing heavy spring rains. If your system is not that smart, call us for a free inspection. We can provide you with a detailed list of what it will take to make your sprinkler system up to 40% more efficient, saving water and saving you money. Call today to get started!
Posted By
Conserva Irrigation of North Houston
Categories: