Six Sharp Tips for The Best Texas Summer Lawn Care
Houston, The Woodlands, Spring, and the rest of Texas face extreme summer heat each and every year. With little rainfall and temperatures soaring up to the 100 degrees mark, our lawns and landscapes can really suffer. Even with an efficient irrigation system, you may find yourself struggling to keep your lawn alive and healthy in the summer heat.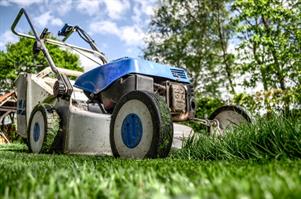 Avoid the temptation to over-water your lawn and landscape. With a few strategic adjustments to your lawn care routine, you can enjoy a healthier lawn in the hottest summer months.
Check out these top tips for summer Texas lawncare habits to protect your lawn this summer.
Mow once a week.
Mow your lawn in a different direction each time to help air, water, and nutrition flow better.
Don't mow too short! Set your blades as high as possible, longer grass grows deeper roots for better durability and ability to hang on to moisture during a drought.
Keep your mower blades sharp. If they are dull they will tear the grass instead of cutting it – causing harm to your lawn one blade of grass at a time.
Water first thing in the morning before the sun causes the water to evaporate before it can be absorbed.
Treat for weeds at regular intervals. Weeds will steal nutrients and valuable moisture from your grass, allowing weeds to take over quickly when the weather is hot and dry.
When it comes to keeping your North Houston lawn properly irrigated during the hot summer months, look no further than Conserva Irrigation of North Houston. Our experts will adjust your controller to the best settings for summer weather. Call today for your free sprinkler inspection to get started.
Posted By
Conserva Irrigation of North Houston
Categories: