Rapid Population Growth Continues to Strain Texas Water Supply
Did you know that about one thousand people move to Texas each day?
With a rapidly growing economy and plenty of jobs, the growth in Texas is a welcome result. However, with more people, the demand for water is growing quickly. Keeping up with infrastructure demands on the water system is nearly impossible. And the fear of an eventual prolonged drought, like we saw in 2013 has local and state officials concerned.
The Perfect Storm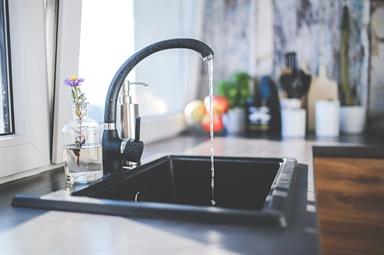 Texas is prone to droughts. Always has been and always will be. Between droughts and floods, the system is struggling to meet demands. After Hurricane Harvey in 2017, over 200 public water systems had to shut down or were on a boil advisory. Months later, thousands of Texas residents were still without safe drinking water. On the other hand, in 2013, the drought had many towns within months of running out of water entirely.
Add to it the growing population and you have a perfect storm for a depleted or unsafe water supply.
The inability to keep up with the growth and the negative effects of extreme weather is evidenced by the increase in boil-water advisories and water shortages.
In 2008, there were 650 boil-water advisories state-wide. Compared that to 2015 when there were 1,550!
Texas is Coming Up Short in Supplying Safe Water
According to the Irrigation & Green Industry story, in 2002 the state was failing to meet water demands by 2.4 million acre-feet* – which was the height of a severe drought. But now the state is 4.7 million acre-feet behind, which means if a severe drought strikes, there will be huge problems.
To put that into perspective. Lake Houston has a capacity of 134,122 acre-feet.
*An acre-foot is a measure of volume that is equal to 1 foot of water across an acre of land.
The Importance of Water Conservation
The Texas Water Development Board has recently made changes so that long-term planning for water demands and supply will not be based on political or city boundaries but will be a state-wide effort. This change is in an effort to assist smaller communities who suffer the most due to the expensive nature of infrastructure updates and the smaller customer base to fund it.
While you might think there is not much you can do to help our state struggle with the growing demand for potable water, there is. Conserving water at home is an essential small step we can all take to lower our demands on the system.
Landscape irrigation accounts for an average of 1/3 of all household water use. If an irrigation system is not properly optimized you could be wasting a lot of H2O to evaporation, over-watering, and run-off. In fact, some experts estimate that 50% of irrigation water is wasted.
For this reason, we offer a 100% FREE sprinkler system inspection. You'll get an itemized list of needed repairs (causing leaks), efficiency upgrade opportunities, and recommended adjustments. By updating your system with repairs and innovative parts, you can save as much as 40-60% on your irrigation water use. Call today to schedule your FREE inspection.
Posted By
Conserva Irrigation of North Houston
Categories: