Sprinkler Winterization For Your North Houston Irrigation System Isn't Just Smart, It's Crucial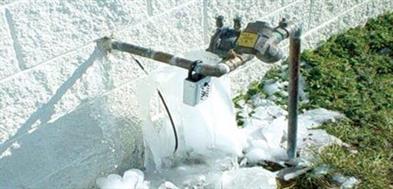 When was the last time you had a sprinkler system blowout? Never? Then you're overdue. Sure, the winters in the North Houston area are generally mild, but remember that cold snap we got this year? A proper winterization for your irrigation system can prevent a lot of damage to your irrigation system as a whole and your pressure vacuum breaker, which very well may freeze over and break completely. Replacing one isn't cheap, and depending on the extent of the damage, you may need to install an entirely new sprinkler system. Even if that's not an issue, the winter can still cause lines to crack or even tiny, pinpoint-sized holes to form underground, which has the potential to leak thousands of gallons of water in a single season.
It's normal for any North Houston irrigation system to undergo a little wear and tear after watering your lawn all season, which is why with every winterization, we conduct one of our thorough free sprinkler system inspections, and even back it up with our No Freeze Damage Guarantee™.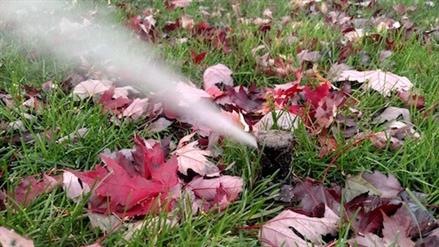 A proper sprinkler winterization doesn't just prevent future problems. As part of the winterization and inspection, we will be able to detect already existing problems that you don't know about. Air is an amazing diagnostic tool. With a North Houston sprinkler system blowout, we use pressurized air to discover and locate potential breaks and leaks. Sometimes a broken sprinkler head isn't as obvious as having a geyser in your lawn. If the seal is broken near the bottom, water will leak downward and go unnoticed. But during winterization, we'll be able to detect a cracked sprinkler head like that from the air that will bubble up to the service. Likewise with lateral leaks, which are very hard to find. The air will create bubbles that will be easy to see on your lawn. Our certified irrigation technicians keep a close eye on every facet of your system while the pressurized air is flowing through it.
Do you have a drip irrigation system? A proper irrigation winterization will also detect a leak in your drip irrigation lines by using air as a diagnostic tool. Much like if you had an air mattress or a bicycle tire with a tiny hole, we'll be able to hear the air seeping through any leaks in a drip irrigation system that would otherwise go unnoticed.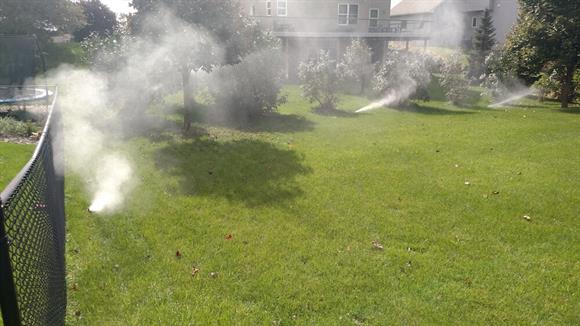 Conserva's No Freeze Damage Guarantee™ promises that we'll properly winterize your sprinkler system and that no damage* will occur from freezing temperatures. In the rare occasion that damage does occur, we will, at no cost to you, repair the damaged components of your sprinkler system.
Taking care of your irrigation system during the cooler months while it's in "hibernation" isn't just smart, it's crucial for a properly functioning sprinkler system during its busiest spring and summer months. While you technically could order an irrigation system winterization from us a la carte, we highly recommend you take care of your system year-round with one of our sprinkler system maintenance plans. Every plan includes a sprinkler system blowout in addition to spring startup, 10% off all repairs and upgrades, and more depending on which package you choose to go with.
Call Conserva Irrigation of North Houston today at (281) 843-8465 for all of your irrigation and sprinkler system needs. We look forward to hearing from you!
(*This excludes, but is not limited to, damage caused by freezing temperatures prior to Conserva winterizing the system, if the vacuum breaker assembly was not built correctly, or if a zone would not operate properly and Conserva could not locate the valve to turn it on manually.)
Posted By
Conserva Irrigation
Categories: