Dulles, VA Irrigation Services
Dulles, VA Sprinkler System Inspection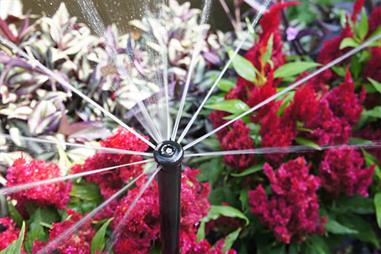 Conserva Irrigation offers a FREE sprinkler inspection to help find inefficiencies. During the inspection, we will run a test of each zone, check each sprinkler head and examine irrigation controllers and weather sensors. At the completion of the inspection, we will give a full report with a System Efficiency Score that will help explain how well your sprinkler is running.
Dulles Free Sprinkler System Inspection
Dulles Lawn Sprinkler System Repair
Dulles Spring Sprinkler System Startup
Dulles Sprinkler System Blowouts/ WInterizations
Dulles Sprinkler System Installations
Dulles Sprinkler System Maintenance
Dulles, VA Sprinkler System Repair
Hidden line leaks, broken sprinkler heads, flooding and water runoff are all signs that your system needs to be inspected and repaired. Conserva Irrigation is your best choice for Dulles sprinkler repairs to maintain a healthy lawn and landscape.
Dulles, VA Sprinkler Upgrades and Maintenance
Is your sprinkler system outdated and not running the way it should? Conserva Irrigation can help. We will inspect your Dulles sprinkler system to find inefficient, outdated sprinkler parts and technology. Once they've been located, we can retrofit broken sprinkler heads and update the controller with the highest quality Toro irrigation parts. To meet the needs of all of our customers, we offer three sprinkler maintenance plans.
Dulles, VA Sprinkler System Installation
At Conserva Irrigation of Northern Virginia, we design, install and maintain your sprinkler system from start to finish. Before any design, we schedule a consultation to assess your property and learn weather patterns, shade and coil conditions and property size. Once we've completed our assessment, we will get to work installing your irrigation system.
Call Conserva Irrigation at (703) 972-1357 or email us to discuss your Dulles irrigation service needs, we'll be your professional sprinkler caretakers.