Toro® Irrigation Products Lead the Way in Responsible Water Usage
Conserva Irrigation of North Dallas is proud of our exclusive partnership with Toro®, the world leader in innovative irrigation products. With smart irrigation technology from Toro®, Conserva offers the latest in irrigation technology to ensure your system runs at peak efficiency year after year.
Toro® Receives 2018 WaterSense® Excellence Award from the EPA
For more than a century, Toro® has been investing resources in the development of innovative water conservation technology and irrigation tools that are the best in the industry. At Conserva Irrigation, we feel so strongly about the conservation benefits of Toro® products that they're all we use.
This fall, Toro® was awarded the 2018 WaterSense® Excellence Award from the U.S. Environmental Protection Agency (EPA) for work in water conserving irrigation technology and outreach for the third year in a row. Outreach efforts include student scholarships to the Irrigation Association Show as well as the sponsorship of the Water Zone radio show, which discusses responsible outdoor water usage with an on-air following of more than 5 million people, and more. Toro® continuously strives to educate their customers as well as the public on responsible water management and, along with 1,900 other WaterSense® Partners, has helped consumers save 2.7 trillion gallons of water since 2006.
Responsible Water Usage is a Top Priority During Irrigation Repairs, Installations, & Maintenance in Dallas, TX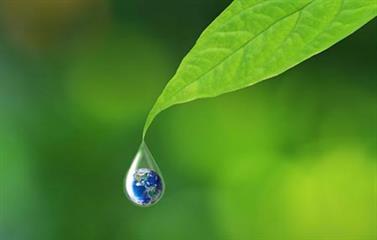 One of Conserva's core values is responsible water usage, and we feel so strongly about the conservation benefits of Toro® products that they're all we use. With smart irrigation components from Toro® that work together to distribute the right amount of water at the right time, you're able to maintain a beautiful and healthy landscape without wasting water.
From simple irrigation repairs to new installations and maintenance, responsible water management is at the heart of everything we do. Whenever we come out for a repair, we always evaluate your entire system at no additional cost to you. We look for repairs necessary to get your system operating the way it should and opportunities for improvements in efficiency, which also save money on your water bill.
While we often equip our homes with eco-friendly appliances, we should also consider smart irrigation water conservation technology. The average home uses 100 gallons of water each day while the average irrigation system uses 2,500 gallons each day. As the most significant source of water usage in your home, it's important that your irrigation system operates at peak efficiency. With an upgrade or new installation from Conserva Irrigation of North Dallas, you can reduce water usage by 40%-60%, which is more than any other irrigation system on the market today.
If you live in Dallas, Frisco, Plano, Richardson, or any surrounding areas, and are looking for an irrigation repair, installation, upgrade, or maintenance plan, call Conserva Irrigation of North Dallas today or complete the contact form to schedule an appointment. We look forward to hearing from you!
Posted By
Conserva Irrigation
Categories: