Sprinkler System Repair in Norfolk
If you're reading this, then you're probably in search of a reliable, professional sprinkler system repair and/or installation company in or near Norfolk, VA. Lucky for you, you've arrived at just the right place. At Conserva Irrigation of Hampton Roads, we pride ourselves on our ability to deliver top-of-the-line sprinkler system repair, installation, and maintenance. If you're in search of the most trusted name in Norfolk, VA, sprinkler system repair, you can always count on the experts at Conserva Irrigation.
Our motto is, "Less Water. More Savings. Healthy Landscape." It may seem odd that an irrigation/sprinkler repair company would be devoted to water conservation, but that's exactly what we do. In fact, through smart irrigation technology, we want to help you reduce your water usage for irrigation purposes by up to 60% and keep your lawn green and lush all year long. We've teamed up with TORO® in order to deliver on this endeavor and our customers are absolutely pleased with our work.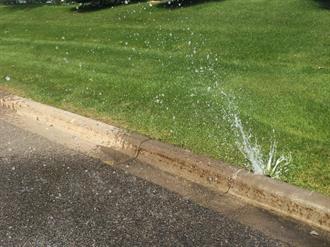 Believe it or not, the largest chunk of your water bill (if you're on city water) comes from watering your lawn. What if you were able to reduce your water usage by up to 60% for irrigation? Think about the amount of water and money you'd save over the course of an entire season. This is especially true in our warmer climate where the watering season seems to get longer every year. We are Norfolk's premier sprinkler system repair company and you can count on us to diagnose, repair and maintain your sprinkler system.