Make Sure You Hire a Professional Irrigation Company to Winterize Your Chicagoland Sprinkler System
As we move into October, have you scheduled your sprinkler system winterization? If not, time's running out! During October, nearly every irrigation company in Illinois will be completely slammed with winterizations. If you've yet to hire a company, you may be surprised at your wait time. Just as with other irrigation companies in Chicagoland, we, too, have limited openings on our schedule. Make sure, though, that you perform your due diligence prior to hiring just any irrigation company. We are a nationally-backed irrigation franchise that focuses on professionalism above all else. Call to schedule your winterization today at (630) 478-9332.
As Your Sprinkler System Caretakers™, we will ensure that your sprinkler system is completely winterized from top to bottom. During your sprinkler system winterization, we will perform the following tasks:
Turn off the water supply to your sprinkler system
Evacuate all water from your sprinkler system
Turn off the controller to the sprinkler system
Assess the condition of your sprinkler system
Create a Winterization Report
Leave an estimate for repairs
Answer all of your questions
Inform you about our No Freeze Damage Guarantee™
With colder temperatures rapidly approaching, we highly recommend scheduling your sprinkler system winterization. The last thing you want is to have a hard freeze and your sprinkler system suffering catastrophic damage, as a result. Make sure to hire a local, professional, insured irrigation company to handle your sprinkler system winterization. We will ensure that your sprinkler system is completely shut down for the winter and we'll even show you areas of your system that are in need of critical repair for when we return to start your system back up in the spring.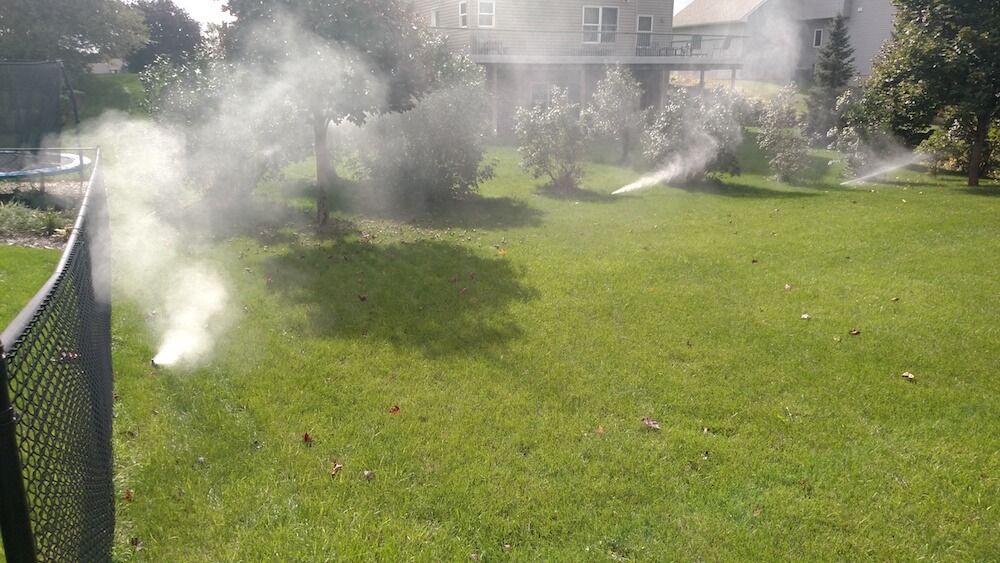 To find out why Conserva Irrigation of Chicagoland is the most trusted irrigation company in all of Chicagoland, call us today at (630) 478-9332 or fill out our form here. We look forward to hearing from you soon!
Posted By
Conserva Irrigation of Chicagoland
Categories: