It's Never too Early to Find Your Sprinkler System Winterization Company in Chicagoland
While we're nearing the end of summer, as we only have around one month left, it's very important to begin to decide who you're going to hire to winterize your sprinkler system. It's pertinent that you perform your due diligence when undertaking this process. Ensuring that you hire a professional, insured irrigation company will lead to peace of mind in knowing that your irrigation system won't be destroyed due to incompetence. Make sure you hire a company that knows what they're doing and you will have a sprinkler system to turn back on come springtime. Call us today at (630) 478-9332 to book your sprinkler system winterization.
Our sprinkler system winterization doesn't only consist of turning off your system and evacuating all the residual water from your system. Through the use of our air compressor, we'll be able to better identify small leaks in your system in its entirety. In fact, this is the best time of year to identify potentially problematic areas of your system. As the compressed air runs through your system, it will help us to identify any pinhole-sized leaks in lateral lines, as well as the more obvious leaks on or around your sprinkler heads.
After we've completely shut down your sprinkler system in anticipation of cold weather, we'll provide you with a report of your system's health and any areas in need of critical repair. We'll also provide you with a quote for those repairs using flat-rate pricing and will return in the spring to complete those repairs if you so choose.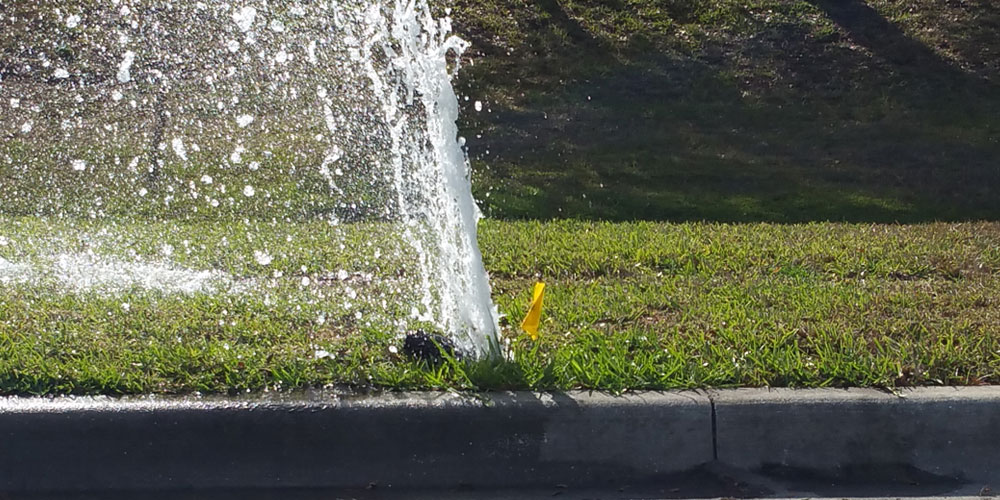 Remember, if your irrigation system ins't properly winterized and completely flushed of any residual water, you could experience catastrophic damage to your system. In some instances, we've had to replace an entire irrigation system simply due to the freeze damage that occurred because the customer didn't have their sprinkler system shut down properly. You may see completely broken sprinkler heads, backflows and PVBs that look like they're spewing ice showers and other problems as a result of improperly winterized irrigation systems.
We take our time to ensure your system is properly winterized and will even provide you with a No Freeze Damage Guarantee*. If you're looking for a reliable irrigation company in Chicagoland to take care of all your irrigation service needs, call Conserva Irrigation of Chicagoland today at (630) 478-9332 or fill out our form here. We look forward to hearing from you soon!
*Our No Freeze Damage Guarantee excludes coverage for situations in which:
The irrigation system was not winterized prior to freezing temperatures
The vacuum breaker assembly was not built correctly and/or up to code
A zone would not operate properly, nor could the valve be located
Posted By
Conserva Irrigation of Chicagoland
Categories: