Sprinkler System Repair in Charlotte
What is the cost of a broken sprinkler head?
It depends on whether you are counting dollars and cents or counting the value of making your contribution to the environment.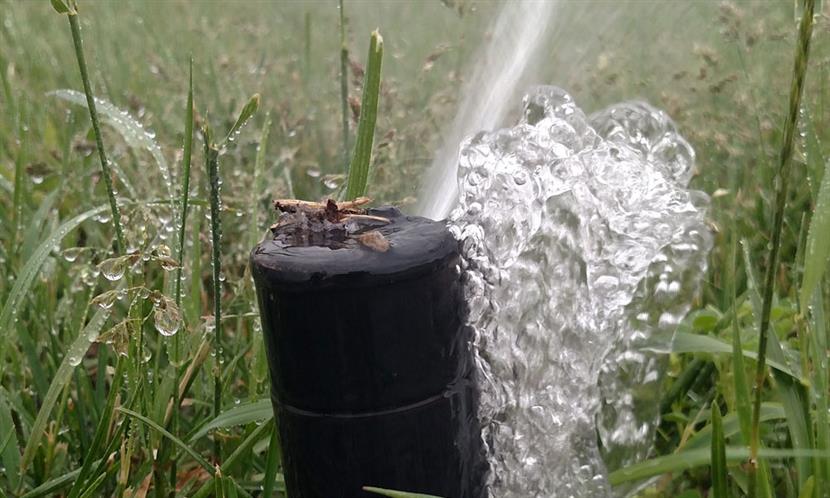 Are you seeing this in your yard?
Broken Sprinkler Heads
Soggy patches in yards seem to happen every year. Then there is the other extreme: that zone that seems to remain dry, no matter how many times you turn on your water system. Overwatering? Underwatering? Do you need a water prescription? Sometimes, the problem may be as simple as a broken sprinkler head, a leaking valve, or a small break in your system's line. Fixing them, in a guesswork manner, might feel like playing that childhood game of "whack-a-mole", where every time you repair one thing, you still don't resolve the entire problem. This is extremely frustrating to any homeowner.
Free Sprinkler System Analysis
Broken sprinkler head repair is a core part of our business, and we take it seriously. If you have issues with wet or dry spots in your lawn, our complimentary 12-point sprinkler system analysis is certain to be a help to you. Valued at $150, we waive that service fee, because we believe in conservation. One leak, the size of a ballpoint pen head can waste thousands of gallons of water in a single season. This costs you added money on your water bill and it is certainly not a good use of our water resources.
Repairing Your Sprinkler System
Fortunately, there is a solution you can trust. Conserva Irrigation of Charlotte utilizes a 12-point system analysis when inspecting your irrigation system. Our trained professionals check every zone and sprinkler head for breaks, leaks, or other existing problems that your irrigation system may be experiencing. We will provide you with a detailed report, as well as our recommendations. Many times, repairing or replacing broken sprinkler heads can be done in real time, since we come prepared to resolve any issues involving your system. Our repairs stand the test of time. We use quality products that will endure the rigors of consistent use, season after season. Conserva Irrigation offers top-of-the-line parts from Toro®. Toro has long been recognized as the industry leader in irrigation system components.
No matter what brand of irrigation system you currently have, we can repair it.
If you're wondering who to call for repairs to your existing sprinkler system, rest easy knowing that Conserva Irrigation of Charlotte will provide expert service for your existing irrigation system. In addition to addressing your immediate irrigation system repairs, we will also walk your entire property to find areas of your system that need improvement.
During our free inspection, we perform the following tasks:
Perform our proprietary SES inspection on your current irrigation system
Make recommendations on critical repairs and adjustments
Explore further opportunities to enhance your irrigation system
Upgrade inefficient, outdated irrigation technology with Toro Smart Irrigation Technology
Through our numerous years in the sprinkler system repair field, we've performed repairs on nearly every type of sprinkler system imaginable. We will repair your system and show you areas where your current system is operating inefficiently. Our overall goal is to not just have your sprinkler system working but to have it working at peak efficiency. If your current Rainbird or Hunter irrigation system is showing signs of aging or is over or under watering your lawn, it's time to call the experts at Conserva Irrigation of Charlotte. We can show you the latest in smart irrigation technology, such as the Toro EVOLUTION® Controller, the Toro ET Weather Sensor and the Toro Precision™ Soil Sensor.

Flat Rate Pricing
Unlike most companies, we offer a flat-rate pricing for almost all of our services. This guarantees that, with very few exceptions, you will know up front exactly how much your system repairs are going to cost. So, whether you repair your system immediately, or wait to go over the report with your spouse, partner or significant other, there are absolutely no surprises.