Charlotte Irrigation System Installation
Conserva Irrigation of Charlotte is your best choice for lawn sprinkler system installation in both Mecklenburg and Union County.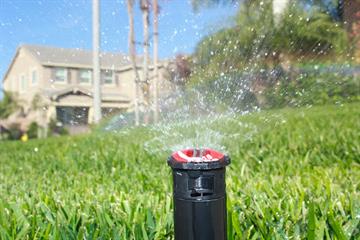 Ensuring your lawn and landscape look great all year long is best accomplished with the help of smart irrigation technology. Through smart irrigation, your sprinkler system will only operate when it's absolutely necessary. It's important to remember, overwatering your lawn can be just as detrimental as under watering. If your home doesn't have an irrigation system, or you're looking to completely upgrade your existing system to a newer, more reliable system, then it's is time to give us a call at (704) 802-1211.
Charlotte, NC Sprinkler System Installation Process
Once our professional irrigation technicians arrive at your home, they'll canvas your entire property to ensure that no stone is left unturned. Our technicians will be on the lookout for which areas get the most sunlight, what type of soil you have, where the property levels have deep sloping and which types of plants and grass you have. It's a comprehensive approach to ensuring your property is outfitted with a custom-designed irrigation system that will deliver the correct amount of water to each zone within your yard.
With the implementation of smart irrigation technology, including the Toro EVOLUTION® Controller and Toro ET® Weather Sensor, your home's irrigation system will provide the perfect amount of irrigation to each area of your lawn. Thus ensuring your grass and plants maintain a healthy root structure and look lush and green all year long. Furthermore, Conserva sprinkler systems use 40-60% less water than most other systems available.
In addition to our Toro EVOLUTION® Controller and the Toro ET® Weather Sensor, we also offer the highly effective Toro Precision™ Soil Sensor. With the combination of the EVOLUTION®, the ET® Weather Sensor, and the Precision™ Soil Sensor, you'll have the triumvirate of smart irrigation technology working together to ensure that your sprinkler system only powers on for specific zones when it's necessary. The controller is highly customizable and once you set it, you can truly forget it!
The end result? Less Water. More Savings. Healthy Landscape. Rely on the irrigation system installation experts at Conserva Irrigation of Charlotte!