Ensure Your Lawn is Ready for Spring With an In-Depth Sprinkler System Inspection - For Free!
While the weather is cold and it seems we're never going to see warmer weather, rest assured it will be here before you know it. In fact, we'll most likely experience spring-like weather in the beginning of March. Make sure your irrigation system is up and running without any leaks or broken sprinkler heads by reaching out to Conserva Irrigation of Charlotte. We'll inspect your entire irrigation system to ensure your sprinkler system is ready to run come spring and planting season. If you want to ensure your yard isn't going to suffer from lack of water, along with the rest of the landscape you work so hard to keep lush and green all year long, call us today at 704-802-1211!
Is Your Charlotte Irrigation System Suffering from Broken Sprinkler Heads?
At Conserva Irrigation of Charlotte, we're proud to offer the most professional irrigation repair and installation services in our area. We're a nationally-backed irrigation franchise that settles for nothing less than perfection. We'll arrive at your home when we say we will, dressed in our company uniforms and driving our custom-wrapped vehicles. Furthermore, we'll ensure that your sprinkler system is operating both effectively and efficiently and offer you different upgrades for your irrigation system to make it more water efficient. If you're looking for sprinkler repair services in Charlotte, NC, then you've come to the right place.
Did you know that a single broken sprinkler head can waste thousands of gallons of water over the course of just one, single season? When's the last time you inspected your own system? If you're like most, the answer is, most likely, "never". Your sprinkler system is the same as any other piece of equipment. The more it's used and the longer duration that transpires between having it maintained, the more likely it is to run into problems. It's going to wear down after daily exposure to the elements and the wear and tear of use. Make sure to have your sprinkler system inspected by the professionals to ensure you're not wasting thousands of gallons of water each year on your irrigation system.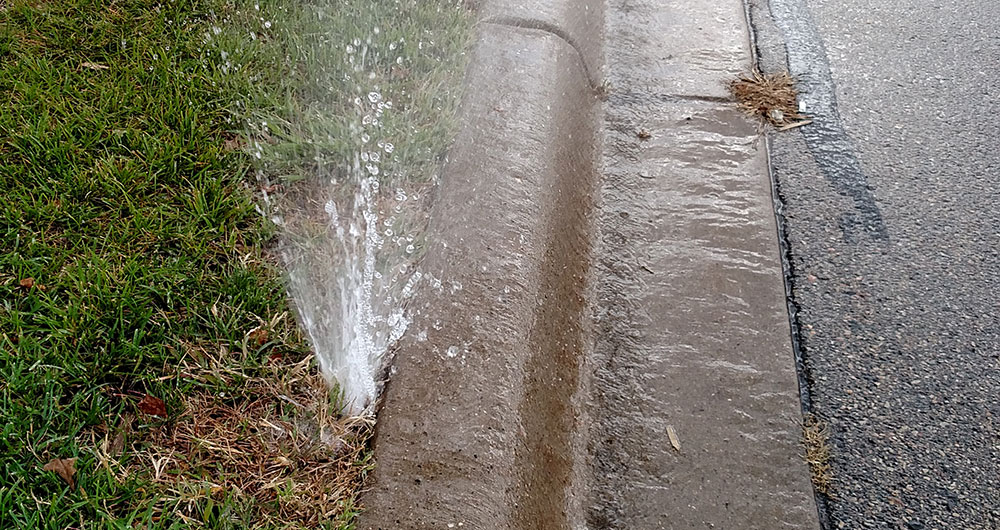 While a broken sprinkler head may seem minor, it's not. A broken sprinkler head wastes water, wastes money and is detrimental to your lawn in more than one way. In addition to not delivering water to the correct areas, a broken sprinkler head will also cause oversaturation of your lawn in certain areas. It's worth noting, overwatering any area of your lawn can be more detrimental to your lawn than underwatering it. Overwatering can stunt your grass' root growth and development, cause fungal growth and promotes insect breeding and infestation.
To have your irrigation system inspected and repaired by the local irrigation repair experts in Charlotte, NC, call Conserva Irrigation of Charlotte today at 704-802-1211 or email us at charlotte@conservairrigation.com. We look forward to hearing from you soon!
Posted By
Conserva Irrigation of Charlotte
Categories: